Here's How We Keep Our Content Consistent Across Instagram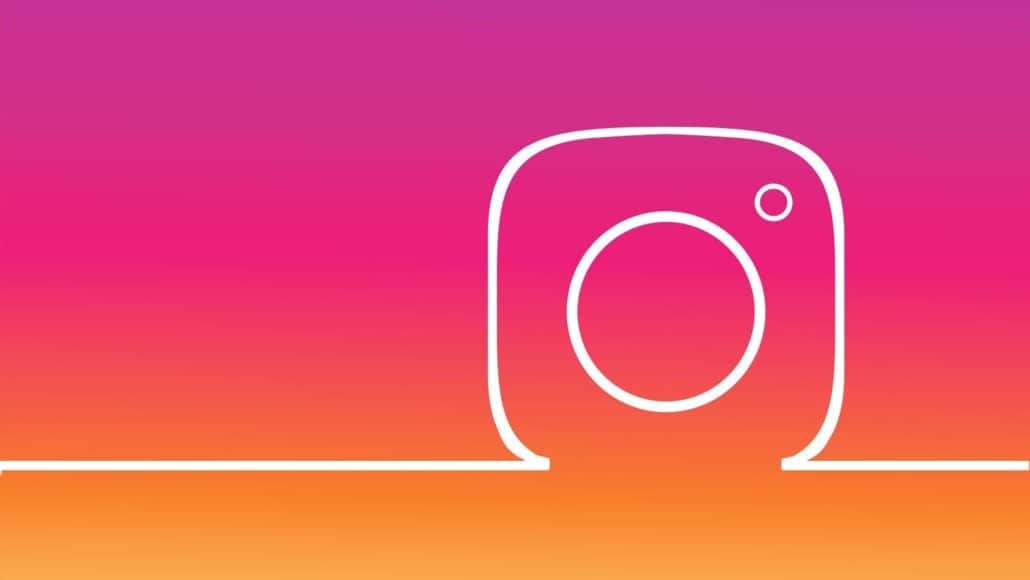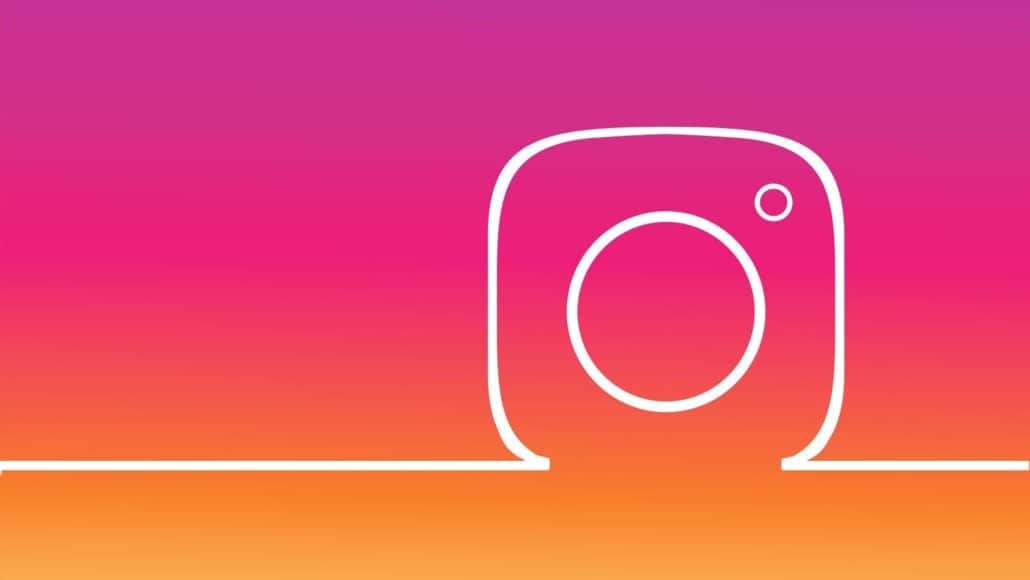 Building a brand online can be tricky. Of course, there is no one-size-fits-all approach to brand building, but thankfully we can see what successful brands are doing and take some hints from their efforts.
Brands that are killing it on Instagram tend to have become masters at consistency. They use visuals, colors, videos, and words that their followers instantly recognize and want to interact with.
Keeping a consistent look and voice across your videos and pictures on Instagram is key to building a solid memorable brand. In the following paragraphs, I'll offer some quick tips and tricks to help you get on track:
4 Tips for Consistent Content
#1 - Stick to your color scheme if you have one.
Take a look at the pictures you have already posted to Instagram. Do you have an established aesthetic that you're working with?
If you do, you're on the right track.
Incorporating a matching palette across your posts will go a long way in consolidating your content and making it look and feel consistent.
Here are two examples of color schemes you may want to consider: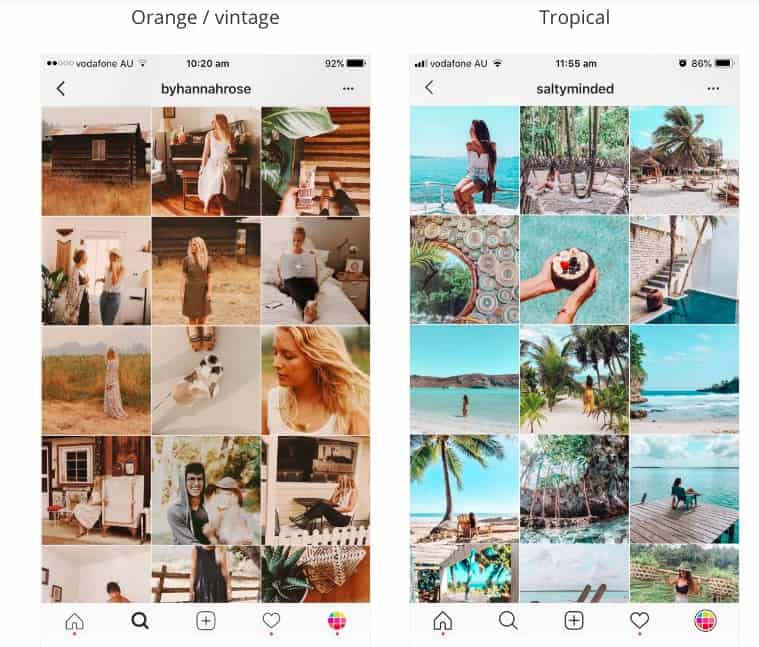 One obviously stands out as more earthy, while the other is bright and captures the beauty of the blue sky and water.
Regardless, it's important for you to know what aesthetic you're aiming for and which will best reel in your audience.
#2 - Don't have a color pallet of your own? Take time to create one.
If you fall into the category of a brand that doesn't have an Instagram color pallet yet, don't worry... you've got this!
Browse Instagram for ideas. What are the brands in your industry doing? Is there a way you can learn from their Instagram successes and mistakes and then make it your own?
If you find a page that you think is eye-catching, take a moment to figure out why... jot down some notes and start making a plan for how to give your page a facelift.
I love using an eye-dropper tool, like this one to dial in the exact colors I want to use. Keep an Instagram/branding brainstorm document and make notes that you can refer back to.
#3 - Keep the theme of your content consistent.
Take time to brainstorm on what your audience needs to hear, what you want to share, and how it should all appear visually.
Once you examine successful Instagram pages closely, you'll notice that they tend to narrow the types of content that share down to about five categories.
Examples can include, but definitely aren't limited to:
Product posts
Stop motion video
Customer photos
Product reveals
Giveaways
Quotes
Tutorials
Before/Afters
Personal posts
Fun or inspirational photos
Successful pages also tend to use a signature style for their photos and videos.
For example, if they're shooting videos and photos from a birds-eye, they tend to build on that theme.
Or, if a brand usually focuses on close-ups of their products in beautiful places or with a particular color as a backdrop, they will continue this theme over time.
Here are a couple of examples for you to digest: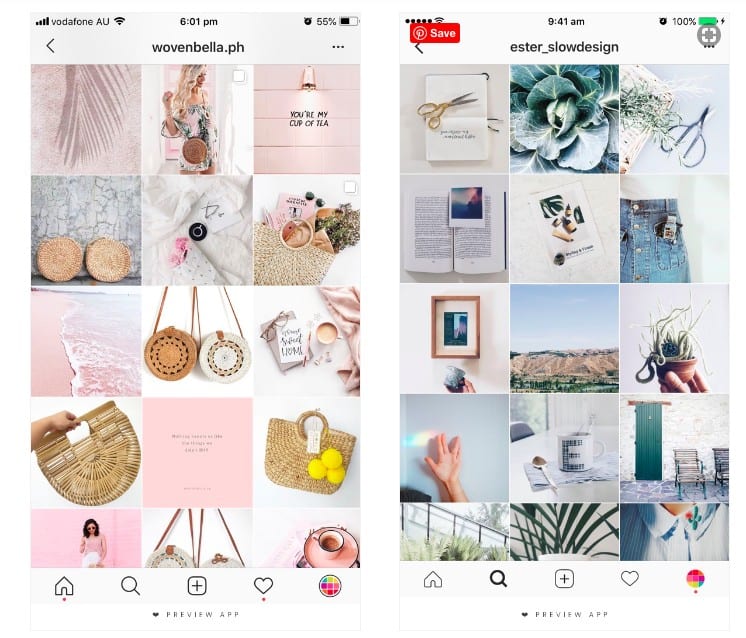 #4 - Keep your tone consistent each time you talk to your community.
When you communicate to your audience, keep your tone consistent and specific.
Whether it's through captions on your pictures, responses to comments, or even direct messages, your tone goes a long way.
And remember, voice and tone don't always have to refer to words. The following are a couple of rows taken right from Nike's Instagram page: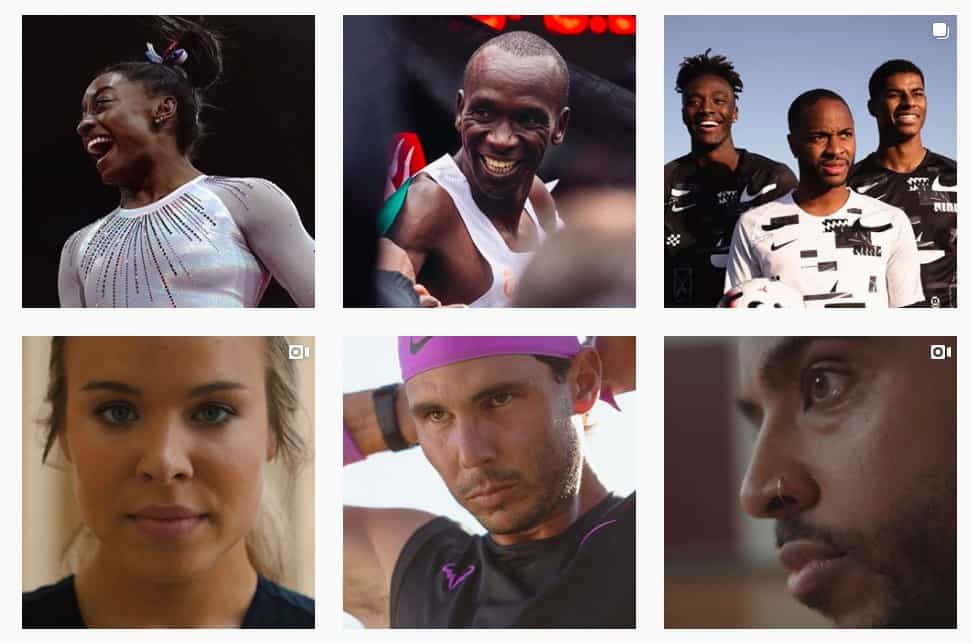 These posts tell you right off the bat that Nike is trying to capture determination and focus. They do this with closeups of professional athletes who have accomplished beautiful feats and videos that reinforce the theme.
Everything Nike does on its Instagram page lives and breathes, "Just Do It!"
While you may not be Nike, you can learn from their dedication to voice and tone, which has made the brand a living and breathing entity that has inspired people from all over the world.
#5 - Utilize a calendar for consistent content themes.
Creating quality content on a consistent schedule can be a real challenge. If you are already busy running your business, it can be even harder.
The secret to your success is planning your posts and stories a few days in advance. This is more likely to happen if you create a content calendar that includes post topics, publish dates, and other key information that will make your effort easier to navigate.
You can even keep your effort as simple as this:
Monday's theme- promo material.

Post a video on your story.

Tuesday's theme- Behind the scenes.

Do a photo series all shot from the same angle.

Wednesday's theme- show off a new product.

Video from a consistent angle.

Thursday's Theme- tip or trick for a product.

Before and after photo series.

Friday's Theme- Promotion.

Give a discount code on your Instagram Story.
Whatever you do, get your process in a flow and you'll be on your way to greater success.
Conclusion
The more time you pour into your Instagram effort, the more you will see its value. Just remember... consistency is everything.
If at any time you feel you're spinning your wheels, you may want to consider hiring a team of experts to help you establish your Instagram look, feel, and flow.
Once they help you get the basics nailed down, you can either have them run your page, hire a dedicated Instagram/social media person, or take the reigns back yourself.
If you want more advanced, in-depth  Instagram tips and methods from myself and other experts, join our premium group at join.adleaks.com.