Emerging LinkedIn Updates Streamline Ad Management, Carousel Posting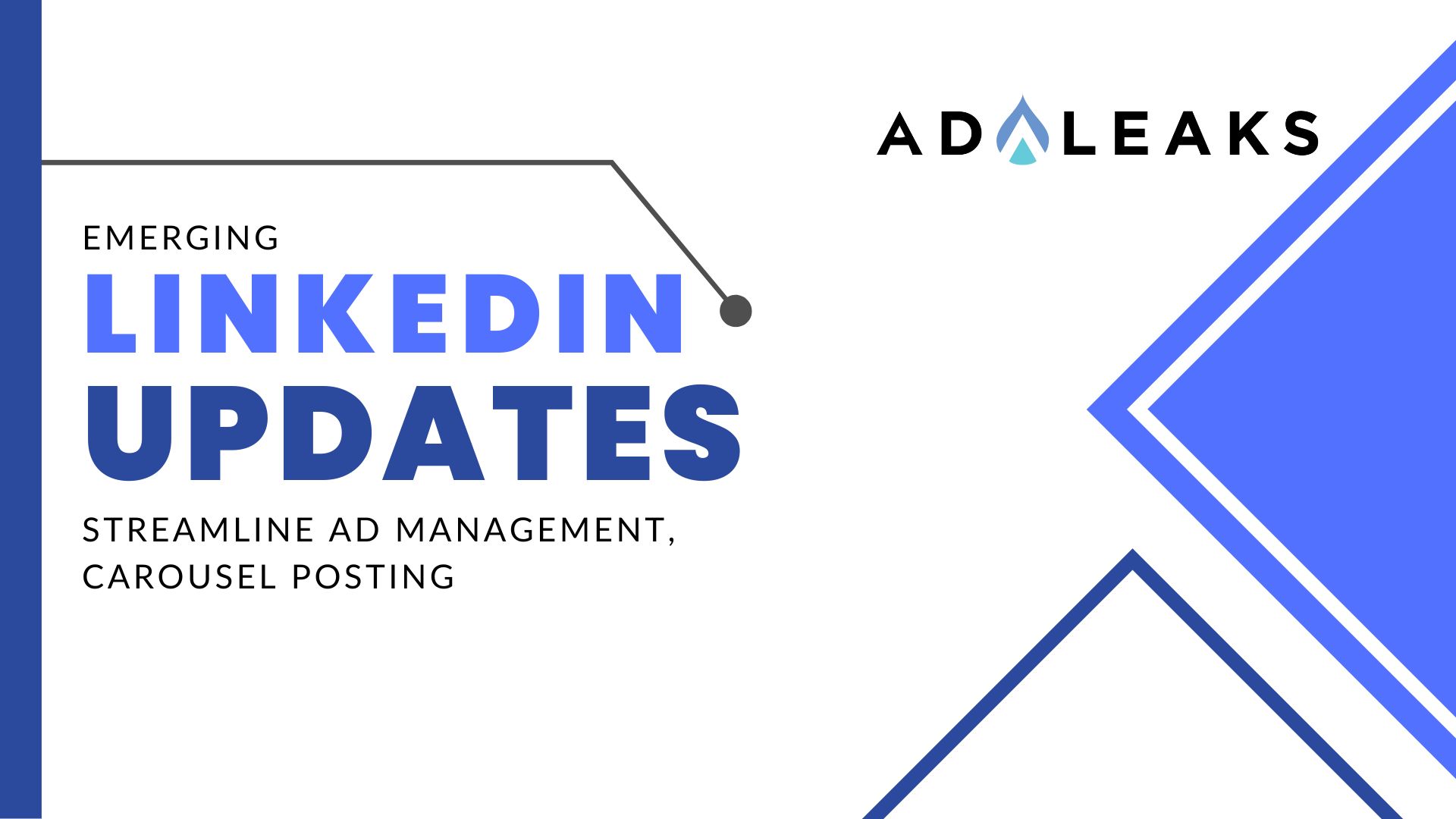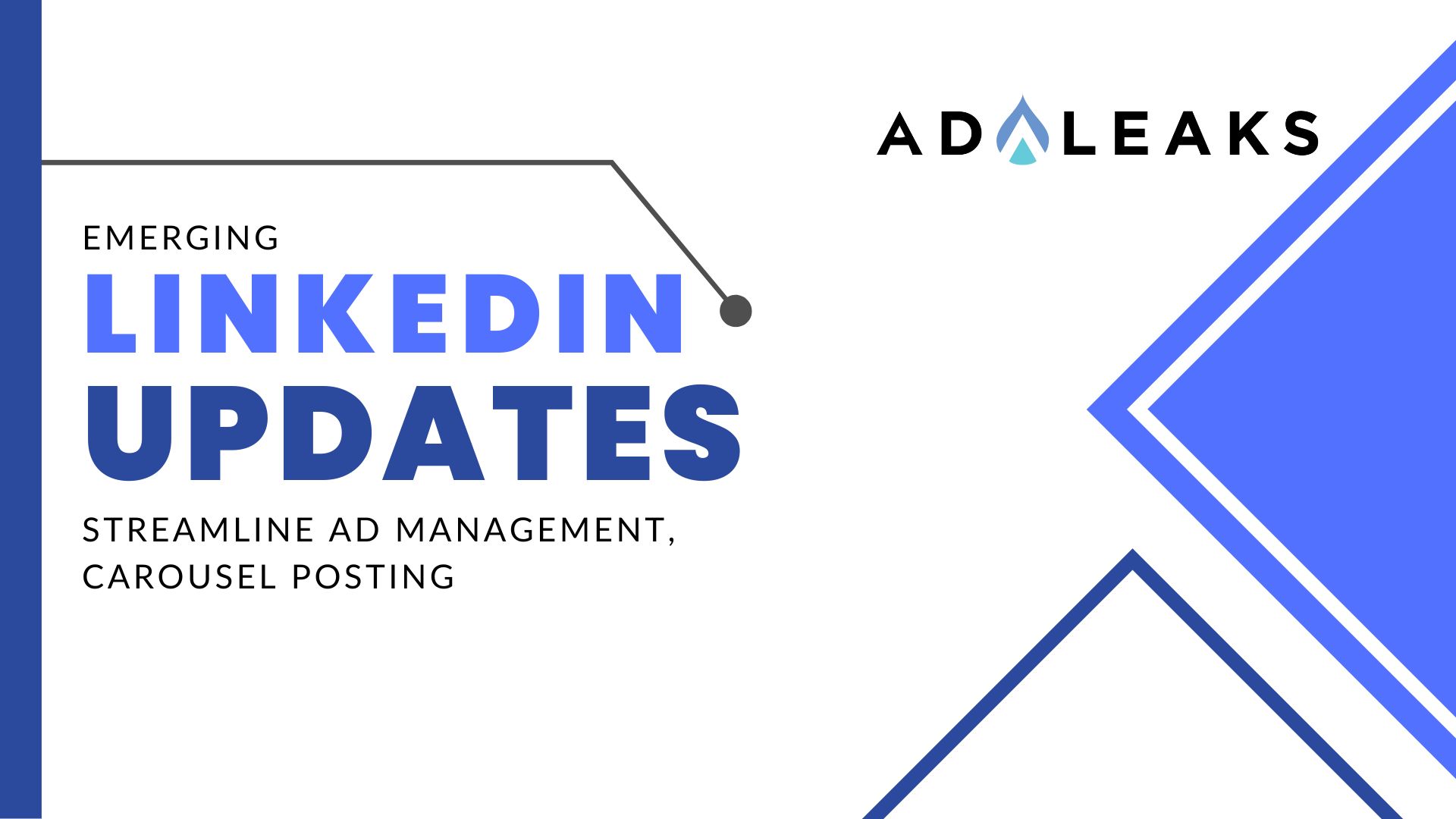 Recent LinkedIn updates will make it easier to manage ad campaigns and post image carousels, according to two new announcements.
LinkedIn Updates Ad Management with Business Manager
Last week LinkedIn announced the public beta launch of Business Manager, a centralized dashboard for managing organizations' and brands' ad accounts.
The system collects your ad accounts, Pages, and Matched Audiences in one location for simplified monitoring and control.
You can also use Business Manager to grant or remove access across your ad accounts and Pages, share Matched Audiences across ad accounts, and streamline workflows throughout the marketing process.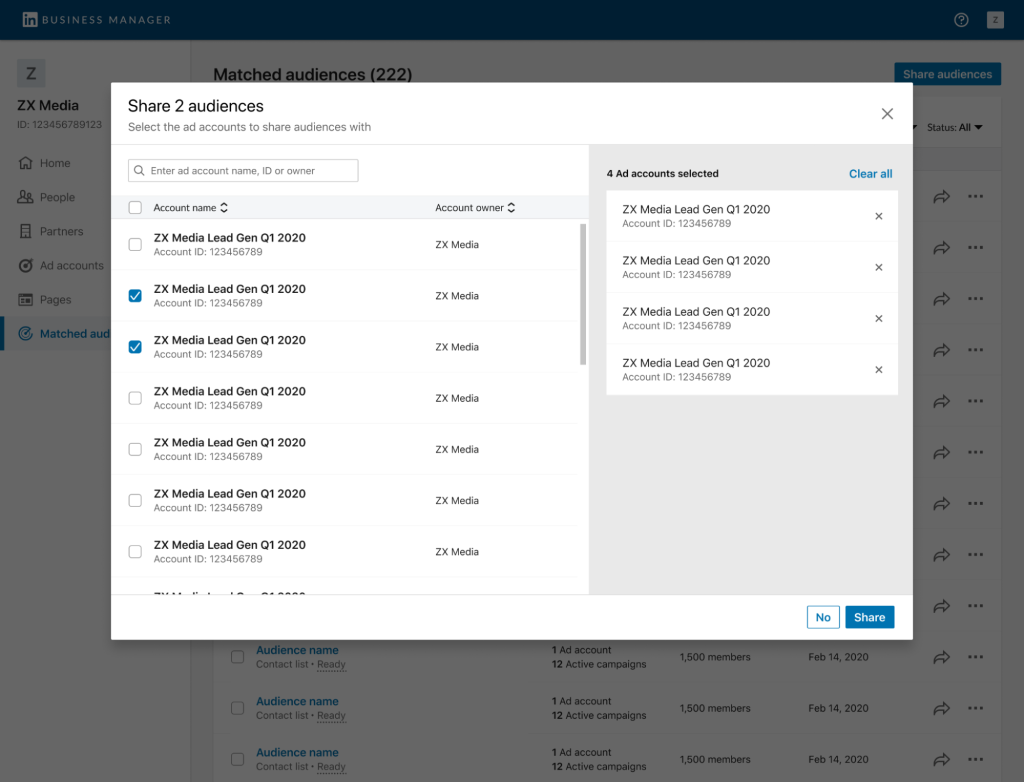 Future LinkedIn updates for Business Manager will include two-factor authentication, an invoice dashboard, and the ability to sync your CRM data for revenue attribution reporting.
Carousel Posting
This second LinkedIn update probably won't have the same impact for marketers as the Business Manager, but it's still a helpful change that shows LinkedIn is paying attention to its user base.
First, some context. LinkedIn creators have long used the PDF attachment option to create multiple frames and share makeshift carousel posts.
It seems that LinkedIn has gotten wise to this trick — or they've noticed that all of the other social networks did this years ago — and simplified the process by adding native carousel posting.
As Social Media Today reports, LinkedIn's publishing tool now includes the option to create carousel posts as easily as you'd publish a standalone image or video.
All you have to do is tap on the option and you can choose multiple still images and/or video clips for a single post.
The new functionality also gives you the ability to add alt text to each image and rearrange the order of your uploads before you publish your post.
Given the popularity of carousel posts on other platforms — and the fact that users were doing it already anyway — it's not a big surprise that LinkedIn rolled this out.
In fact, a better question might be "why did it take so long?"
Looking to optimize your LinkedIn marketing efforts and diversify your ad spend across other high-performing channels? Learn how as an AdLeaks member — click here to learn more!