Effective Mother's Day Email Marketing Campaigns to Ramp Up Your Revenue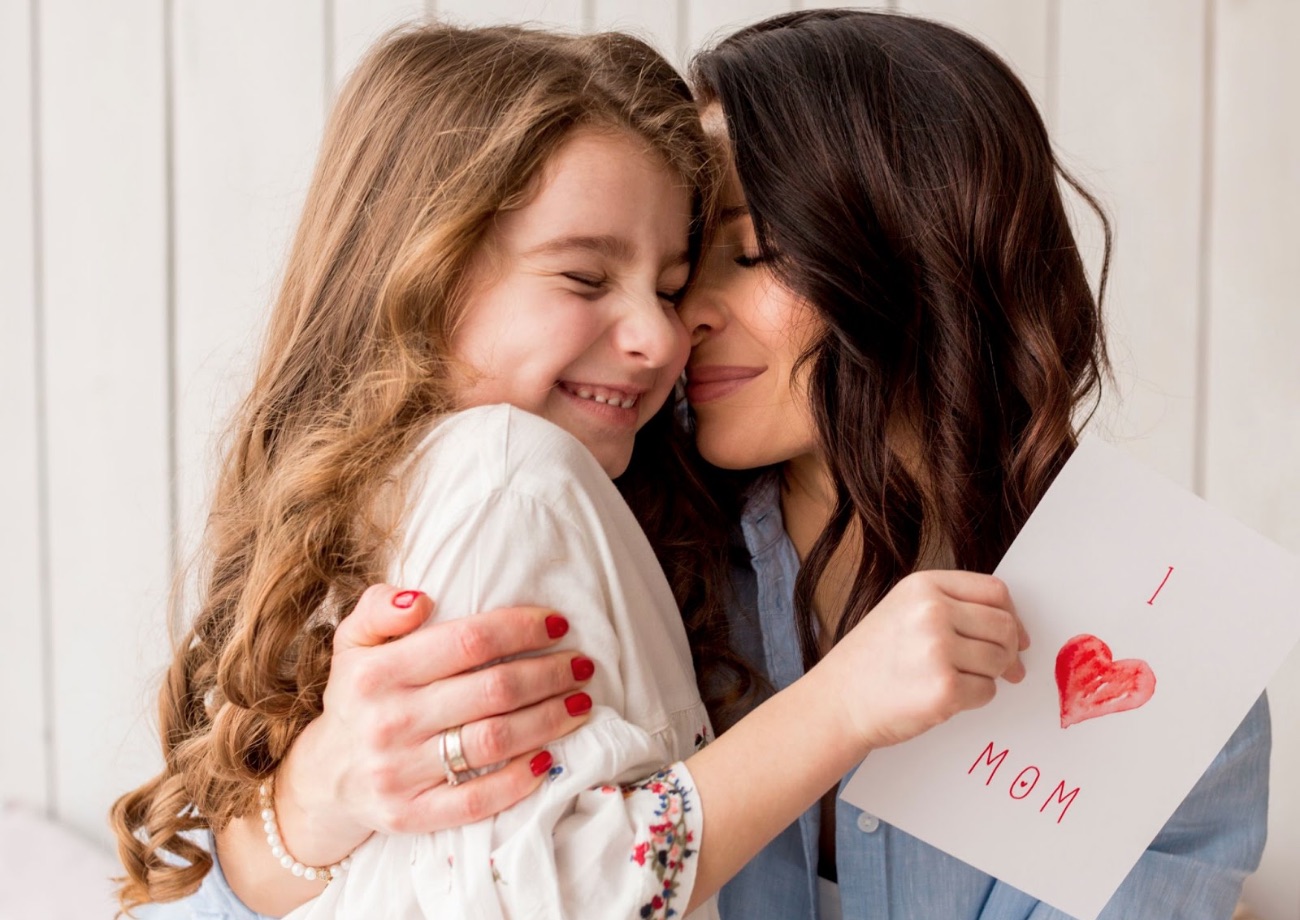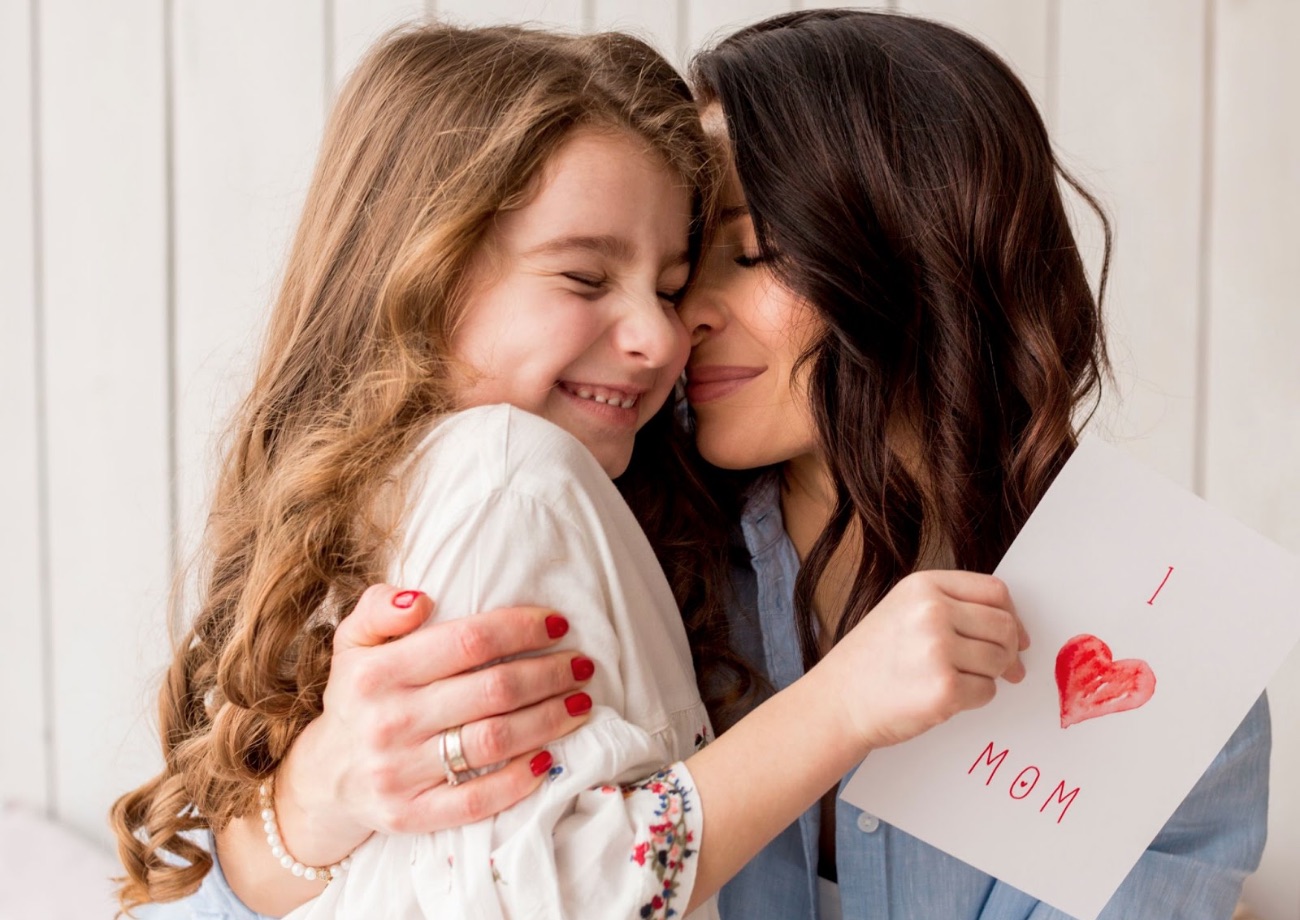 Mothers Day falls on May 9 in 2021. This means that there's still enough time to craft some killer Mother's Day email marketing campaigns. 
Like other holidays, Mother's Day brings out global eCommerce stores' creativity, as they're all vying for a piece of the revenue pie. After all, Mother's Day is a great holiday for online retailers to pull in some serious sales figures.
Why should you take advantage of Mother's Day email marketing campaigns?
Did you know that Mother's Day is the third-largest retail holiday in the United States? People spend $1.9 billion on flowers alone during this holiday and $671 million spent on Mother's Day cards. Plus, 29% of Americans rely on eCommerce stores for their gift shopping.

You should not take this $20 billion retail holiday lightly. During this pandemic, the numbers have only gone higher for eCommerce revenue.
Email marketing has always been a heavy lifter in the eCommerce industry. What does this mean? Ecommerce stores should invest in Mother's Day email marketing campaigns to pull in serious sales figures.
3 Email Marketing Ideas for Mother's Day Campaigns
Mother's Day is an internationally celebrated holiday. That already says a lot about the potential sales volume. So here are some ideas on maximizing sales using email marketing.
1. Create Gift Guides and Bundles
You don't have to reinvent the wheel for every holiday. Some brands come out with special products for Mother's Day. But you can use what you have and offer special bundles.

Gift guides and recommendations make it easier for your customers to make buying decisions faster. Show them your best sellers and bundles that make perfect gifts for moms. Of course, don't forget your clear-cut CTAs.

2. Bring Out the Stories and Tug at the Heartstrings
Your store will not be the only one running Mother's Day campaigns. So you need to stand out from the sea of emails. One way to do this is by leveraging your brand story through email marketing. 
Don't just put the spotlight on your products. Insert narratives and stories that will engage your customers. This will make your customers feel that you're genuine in celebrating the holiday with them. Here are some ideas you can explore:
Feature the mothers on your team and celebrate them
Real stories and user-generated content from your customers with their mothers, grandmothers, or aunts
Heartfelt messages addressed to all mothers—whether they're your customers or your customers' moms
Check out this cozy-looking email that emphasizes warm hugs and messages of love. This specific email actually generated 28.3% open rates and AU $18,625 even with its $25 OFF discount.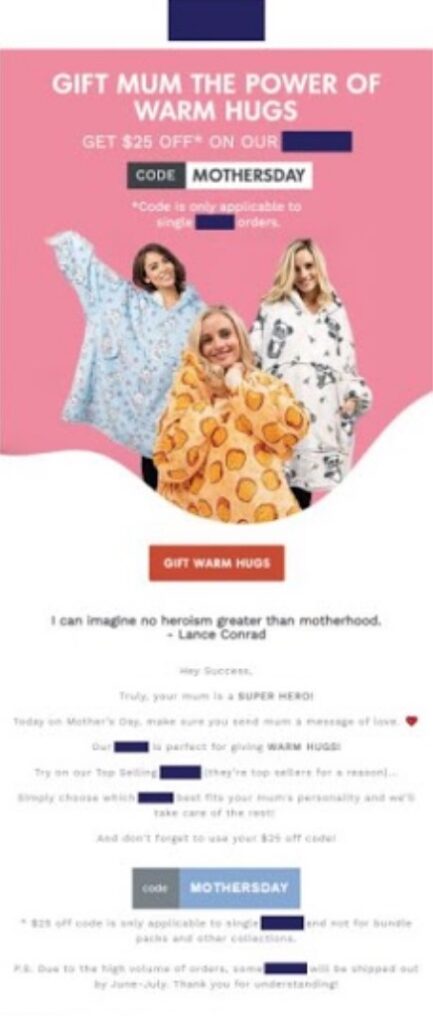 3. Explore Different Angles. (Mother's Day isn't just for mothers!)
Mother's Day isn't a one-size-fits-all holiday. People all over the world celebrate with mother figures, not just mothers. This includes grandmothers, mothers-in-law, aunts, and friends who just became new moms.
It's important to keep your messaging personal. After all, personalized emails are proven to deliver 6x higher transaction rates. 
What does this mean for your campaigns? Go a different route and do away with the usual "Happy Mother's Day" themed emails. Instead, mention the different women who are also worth celebrating as mothers.

Include product recommendations for new moms, aunts, and grandmothers. Make sure that there's something that applies to everyone. 
3 Best Practices for Mother's Day Email Marketing Campaigns
There are other opportunities to generate success in addition to Mother's Day email marketing strategies. Here are some best practices that eCommerce stores should put in place during holiday campaigns.
1. Make Shopping Convenient for Your Customers
There will always be last-minute shoppers. And your store will be in their good graces if they receive their products in time for Mother's Day.
Speedy delivery will always be a deciding factor for conversions. In fact, 53% of online shoppers shared that delivery speed is an important factor they look into before making the final decision.
After all, your customers' preferences don't only pertain to product choice. They can be very particular when it comes to the post-purchase journey. So aside from putting a ton of effort into your pre-purchase journey, make sure that you also have a well-integrated fulfillment system to go with your email marketing strategy.

2. Plan Ahead With the Holiday Sales Sequence
During the annual Black Friday and Cyber Monday fiasco, our proven six-step holiday sales sequence runs the show. Yet, this strategy is not only applicable to BFCM. You can use the overarching strategy during any holiday—even Mother's Day.

However, since the hype for Mother's Day isn't as long and early as BFCM, you can implement a shorter version:
The Hype Builder email: Build excitement early on by announcing any discounts or special perks your customers can look forward to. You can also explore adding transactional CTA buttons in the hype builder email to generate sales early on.
The Early Bird email: Do an early access sale for your best customers or for a special Mother's Day Sale opt-in list. You'll be raking in those sales even before the main launch.
The Closing Email: Make sure to play with the sense of urgency by using countdown timers and indicating product scarcity. 
The Surprise Extension email: As mentioned earlier, there will always be last-minute shoppers. A surprise sales extension is always a pleasant surprise, and will definitely be remembered by your customers as something positive.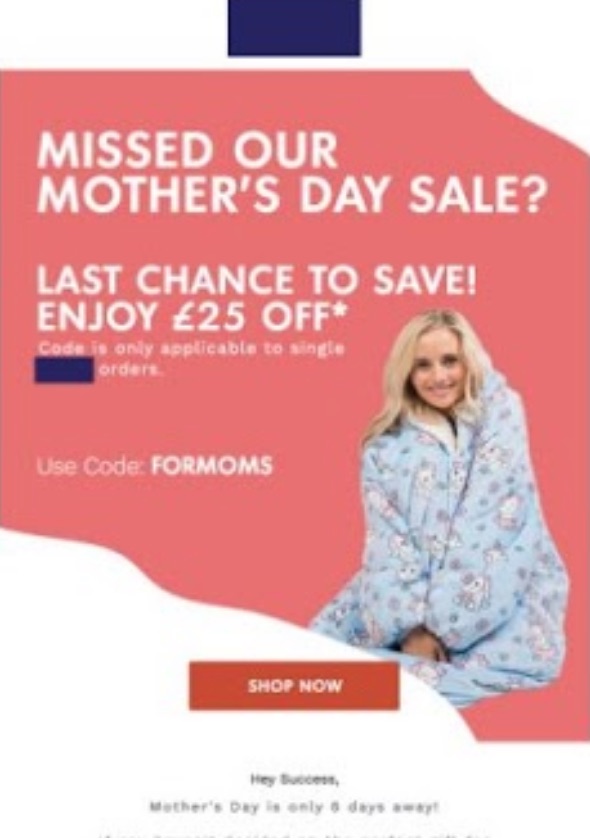 3. Provide an "Opt-Out" Option for All Mother's Day Emails
Sensitivity is always key. You have to remember that not all your customers look at Mother's Day as a time of celebration. Some of your customers may be struggling with strained relationships or recent losses.  
As a first step, you have to acknowledge this fact and translate it into how you craft your messaging on this holiday. By providing your customers a way out of receiving Mother's Day-specific content, you are establishing the importance of your relationship.
Here is a sample from Bloom & Wild as used by Klaviyo as an example of how you can execute Mother's Day opt-out campaigns.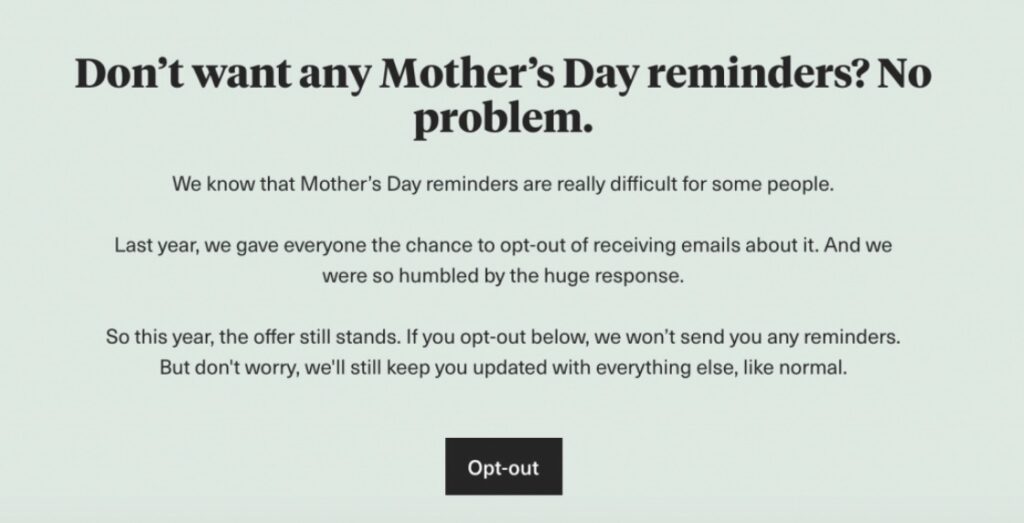 Make this year's Mother's Day one for the books as you help your customers bridge the distance through perfect gifts. With a well-crafted email strategy, this Mother's Day will generate a good chunk of revenue for your store. 
Finally, to fully maximize this holiday, you can apply for a free strategy session with an email marketing expert.