9 Ways to Leverage the Power Triangle of Lifecycle Marketing for eCommerce Success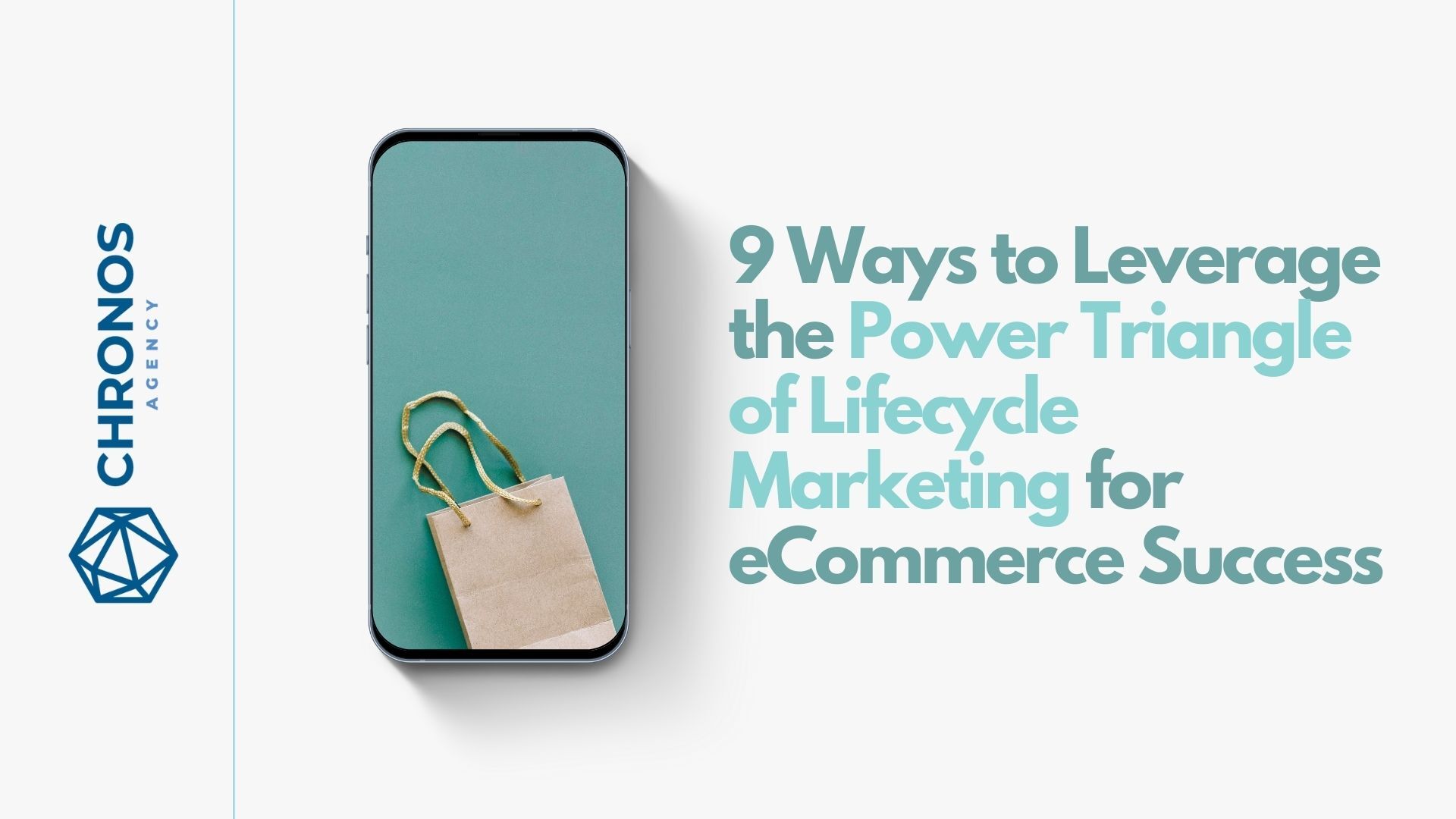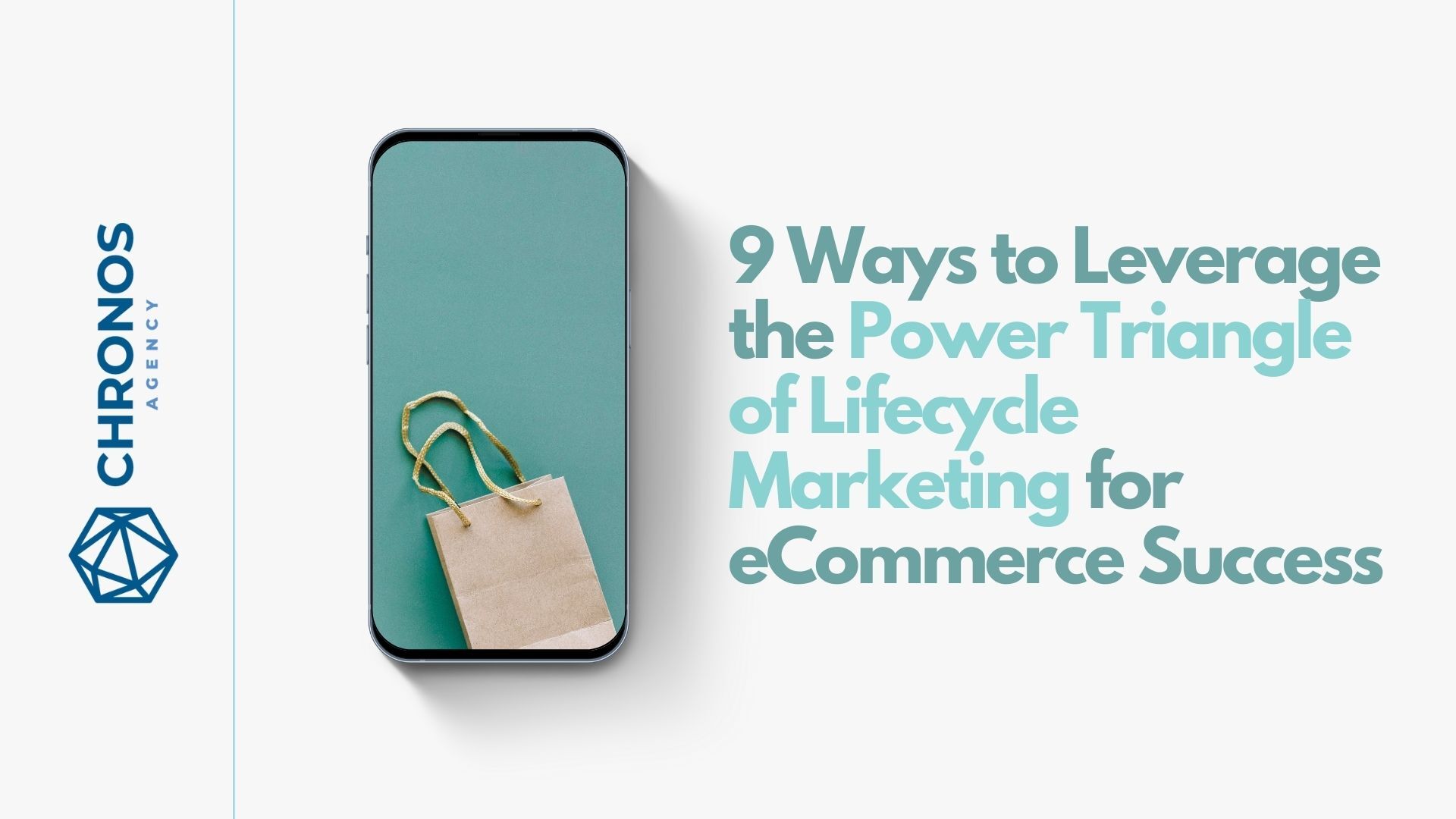 2022 is upon us! Let's celebrate the end of 2021 by highlighting some of the best eCommerce marketing strategies of the lifecycle marketing power triangle — email, SMS, and push notification marketing.
Start Your Power Triangle with 3 Email Marketing Strategies
Based on our experience with clients, we've compiled three top email marketing strategies that consistently support their email marketing success.
1. Advanced Segmentation
Basic segmentation is good and all, but it can only take you so far.
Advanced segmentation, however, allows you to cater to the more specific needs of your customers. How? By putting them in more tailored segments based on their customer data.
Here's a breakdown of some of the advanced segments we've implemented in our clients' email marketing frameworks:
Product Interest
Zero in on your customers' product interests to get a clear idea of their future buying behavior. This will help you narrow down which products you can offer them, when to make the offers, and how to present these products to them.
Frequency of Purchase and Last Purchase
For frequent buyers, it's all about maximizing value for your customers while increasing your revenue and average order value. You can do this by upselling, cross-selling, and offering exclusive deals and discounts.
As for customers who last bought from you weeks or months ago, win-back emails should be your go-to tactic. Be sure to use strong subject lines and send timely messages — and avoid making hard sells.
Price Sensitivity
Price-sensitive customers are those who wait for special sales events before making their purchases. To cater to these customers, you'll need to focus on customer convenience.
In other words, if you know a specific customer segment is holding out for a sale, let them know about the sale first.
One of the best strategies for accomplishing this is the six-step holiday launch sequence. That email launch sequence aims to engage customers before a big sale and all the way through it to the end.
Customer Lifetime Value
In this segment, a simple customer loyalty reward program will do the trick.
Further, a segment focused on nurturing your VIPs is the best way to maintain and strengthen their loyalty to your brand— and to ensure a sustainable source of revenue.
Exclusion Segments
This may sound counterintuitive, but making a segment for excluding customers is important, if not necessary.
This can help you avoid reaching out to consumers who aren't really within your scope of target customers.
It's essentially pruning your email lists. This can help you avoid damaging your reputation and deliverability rate as a sender. And it can also help you avoid sending redundant or double-sending emails.
2. Deliverability Optimization
Deliverability is one of, if not THE most important element for successful email marketing. It's what determines if your emails are actually landing in your customers' inboxes or not.
In fact, it's so important that we managed to boost one of our client's open rates by 1233% just by optimizing their deliverability.
It's all about delivering the right content to the right people. Focus on sending relevant content to high-quality customers. Also, don't forget to follow the criteria set by Email Service Providers to avoid getting your email caught in their spam filters.
3. Engaging Customers with Fresh and Relevant Content
Speaking of relevant content, customers love it when you send them information that addresses their specific interests.
As we mentioned above, relevant and engaging content plays a key role in improving your deliverability. Send informative newsletters, articles about your products, and even user-generated content like customer reviews, testimonials, and feedback.
Top 3 SMS Marketing Strategies
SMS marketing is a fresh expansion in our services this year, but it's something we managed to break into with flying colors.
Here are the top three SMS marketing strategies we implemented for our clients to maximize their marketing success as part of the Power Triangle.
1. Maintain Cohesiveness with other Channels
See SMS as part of your whole marketing framework rather than treat it as a standalone tool. This way, you can create a seamless customer experience for your customer between your SMS channels and other channels.
2. Consistently Optimize Your SMS Marketing
SMS is not just a "set it and forget it" type of thing. Like any other marketing tool, you need to align and optimize your SMS strategies with the customer data you collect.
This way, you can make your SMS channel a reliable platform for engaging with your customers and landing sales.
3. Offer SMS-Exclusive Content
Here's something we learned from our partner Postscript. Make your SMS channel stand out from other channels by promoting and offering exclusive content.
This way, you can boost your SMS list growth and engage with your customers at a deeper level via text messaging.
Some content you can exclusively use in your SMS marketing would be gift guides, discount codes, and keyword-triggered product offers.
Top 3 Push Notification Strategies
You can use push notifications to amplify your marketing efforts in your overall marketing framework. One major advantage that push notifications leverage, for example, is that almost everyone is on their phone most of the time.
Here are three strategies that helped our clients maximize their email and SMS efforts during sales:
1. Recommend Relevant Products
Since push notification pop-ups and banners put themselves forward on your customers' screens, it's the best way to recommend products.
Push notifications work so well in part because they're permission-based. In other words, your customers accept them because they're genuinely interested in receiving such notifications.
2. Minimize Cart Abandonment
Push notifications are also great for sending urgent messages to your customers. One such urgency would be abandoned carts.
This is because in most cases, customers would need only a gentle reminder to return to their cart and complete their project. In that regard, push notifications work well as quick little reminder messages for your customers.
3. Enhance Your Customer Experience
You can share engaging and relevant content through push notifications as well. Send messages and links that lead your customers to information that interests them.
This can help enhance the value your sales email and SMS messages would offer. It can also work as a means of getting your customers to know more about your brand and products in detail.
Therefore, building trust and promoting transparency with your customers.
Reach eCommerce Success with the Power Triangle of Lifecycle Marketing
When it comes to maximizing your revenue and scaling your eCommerce business, your customers should be your primary focus.
Lifecycle marketing aims to engage your customers all while maximizing your marketing efforts according to customer needs.
In fact, a lifecycle marketing plan is a great way to create stability and sustainability for your eCommerce store.
After all, now that we are in a new year, it is only natural that you'd want to explore new strategies for your marketing and operations.
Instead of experimenting just for the sake of it, however, we suggest future-proofing your business strategies so that your business can continue to grow and scale even through changing consumer trends in the years to come.
Together with Klaviyo, Gorgias, and ROAS Media, we'd like to invite you to a free webinar and panel discussion called 10X your online store profits beyond 2022: Using future-proof eCommerce strategies to grow and scale your DTC store.
It's a one-hour event happening on January 20, 2022 at 6PM EST/ 3PM PST. Through insights from our valued partners, we hope you get your questions answered, and come away with a great roadmap that you can apply sooner rather than later.
The webinar is FREE, but spots are limited. Reserve your space now!