5 SMS Lead Capture Strategies to Increase BFCM 2021 Conversions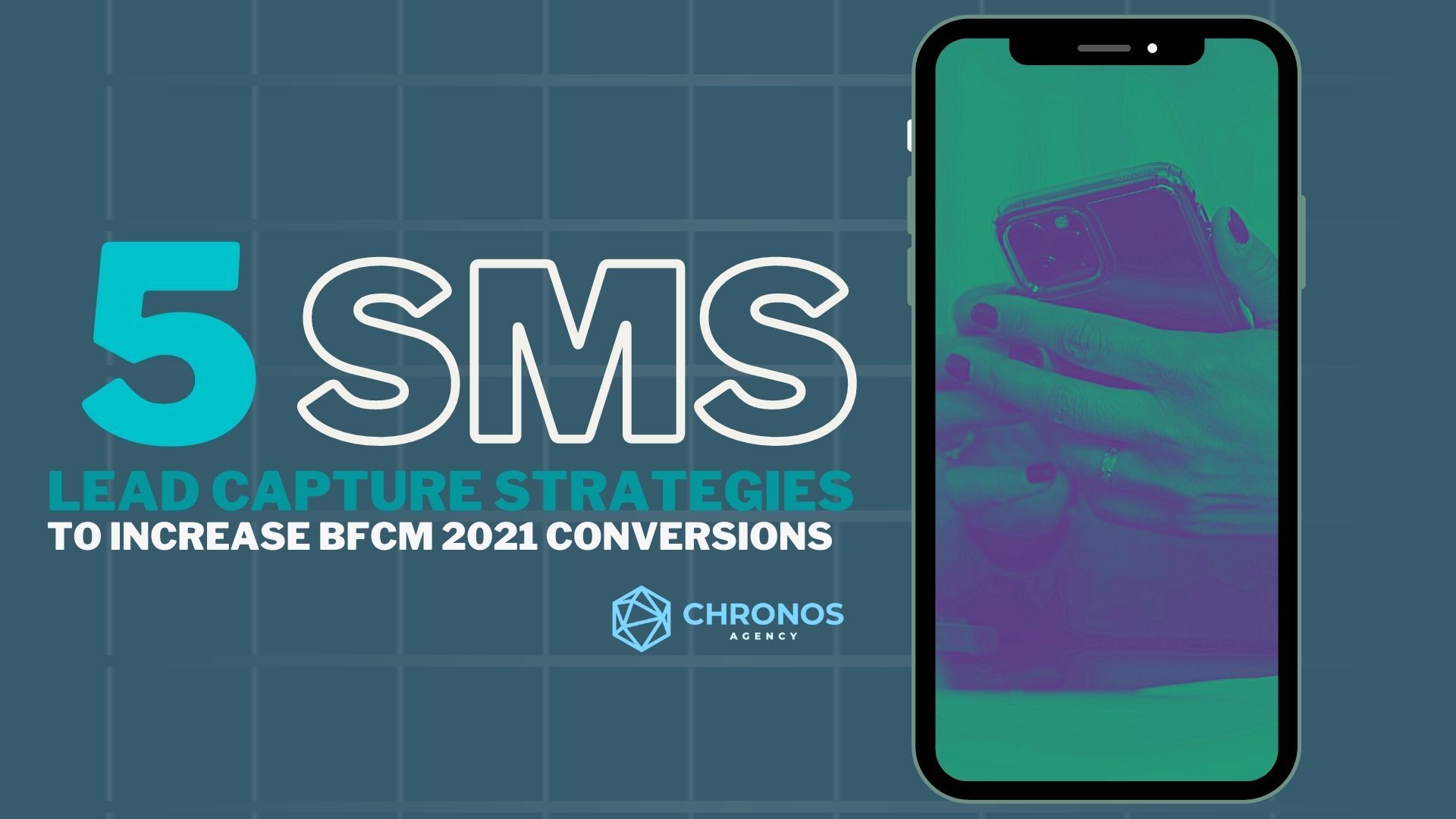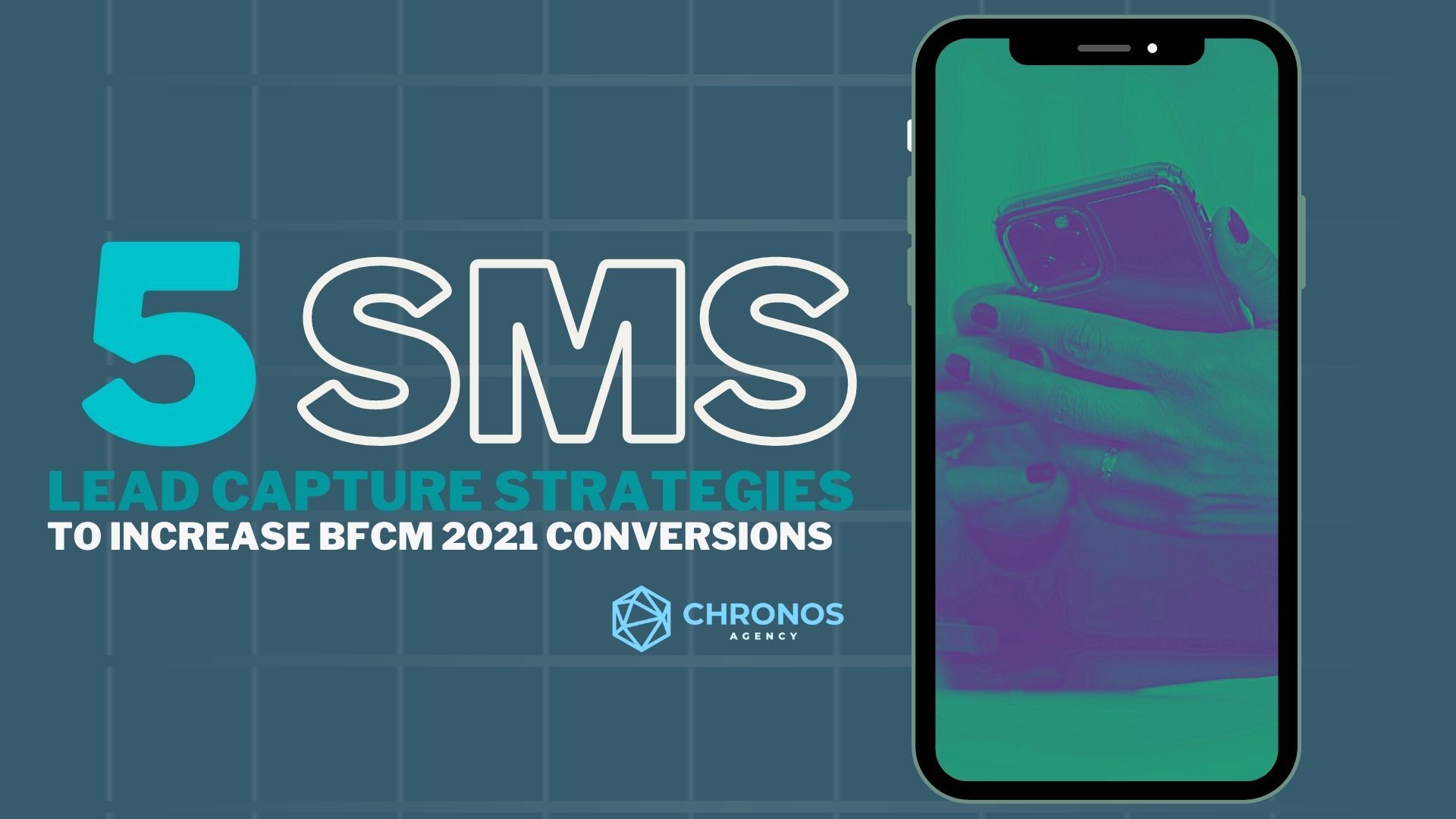 Expanding your marketing efforts to other channels is a good way to future-proof your brand. This is especially true you're trying to maximize your lead capture strategies.
Are you still looking for more ways to maximize your returns this BFCM 2021? SMS text marketing has a couple of tricks that you can use!
5 SMS Lead Capture Strategies You can Implement for Maximized eCommerce Conversion Rates
SMS text marketing is a great go-to if you need something easy to integrate with your existing marketing systems. Here are five ways to do just that.
1. Make the Opt-In For SMS Clear and Available on Your Website
For your customer base to opt into your SMS lists in the first place, you're going to need to make that option as clear as day on your website.
That may seem obvious, but there some brands make this option hard to find on their website or fail to post it all together.
So if you're offering contact through SMS, double-check your website to ensure that the option is clear and easy to find along with your other contact methods.
2. Convert Your Email Subscribers into SMS Subscribers
Double down on your existing email subscribers by engaging with them via SMS. According to Text Request, consumers read 75% of emails on their smartphones.
This might seem redundant, but it won't be if you offer exclusive perks to your SMS subscribers. That's one creative way of adding more value to your SMS text marketing channel.
3. Use Keywords as a Gateway to More Content
Make your SMS marketing a more interactive experience by implementing keyword automation.
The moment your customers text you specified keywords, they'll get keyword-related content—capturing their interest and engaging them.
4. Re-Engage Previous Customers and Ask for Reviews
Contact customers who've bought from you previously via SMS and ask for feedback on their products. This is a more indirect way to capture more leads.
How? Directly asking your customers for reviews increases the chance that they'll give you feedback. Once you've accumulated plenty of positive reviews, you can leverage them to increase your lead capture through all your marketing channels.
5. Integrate Automation for Efficiency
SMS marketing is all about immediate responses to customer needs. Don't miss out on opportunities to respond to specific customer behavior by implementing automation into your SMS marketing framework.
The keyword automation mentioned earlier is one such example. You can even implement email-related automation strategies such as cart abandonment flows.
SMS is a great way to maximize your engagement with your customers. So it's only best to make the whole experience more efficient by adding in automation.
3 Holiday Tips to Boost Your SMS Marketing this BFCM
In addition to the lead capture strategies above, here are three tips to maximize your SMS marketing effectiveness during the holidays.
And don't forget that you can use these SMS tips in tandem with your email marketing efforts as well!
1. Teaser Campaign
Build hype by sending teaser campaign messages. It gives your customers time to prepare (both mentally and financially) for the upcoming holiday sale.
Here's an example of an SMS teaser campaign message from Slumberkins:
2. Gift Guides
Drive engagement by sending your customers fun gift guides. This is a great way to lead your customers into your online store's catalog through their mobile devices.
Whiskey Darling did this nicely by sending a simple and straightforward text, including their gift guide link:
3. Use Urgency
Finally, you can never go wrong with a little bit of urgency to drive more sales.
Sending time-limited offers and reminding customers about the time limit via SMS gives it a much more urgent feel.
SMS text marketing excels at delivering timely messages due to its almost guaranteed deliverability.
SMS is Always a Great Addition to your Multichannel Marketing Framework
Integrating SMS text marketing adds a higher level of customer reach and engagement to your marketing strategies.
This is especially true when you use it together with existing marketing systems and lead capture strategies, such as email marketing.
Is your team already too busy to help effectively integrate SMS with your email marketing systems?
BFCM is just around the corner, so skip the learning curve and hire Chronos Agency's team of customer lifecycle marketing experts to optimize your marketing machine. This will especially be useful in tandem with your 2022 marketing plans.
Just schedule a free strategy meeting with Chronos, it's never too late to prepare!