5 SEO Tools For Marketers Playing The Long Game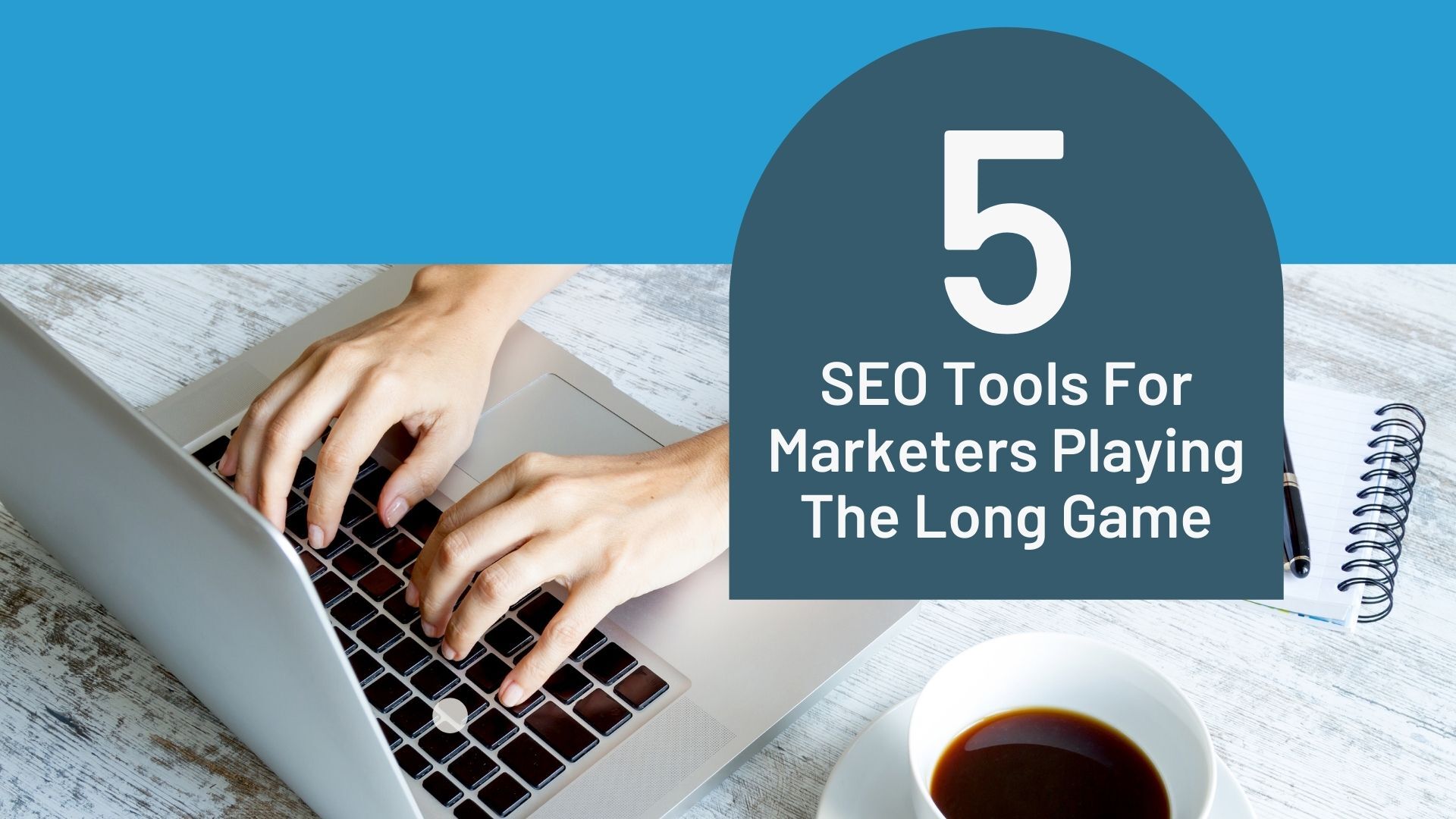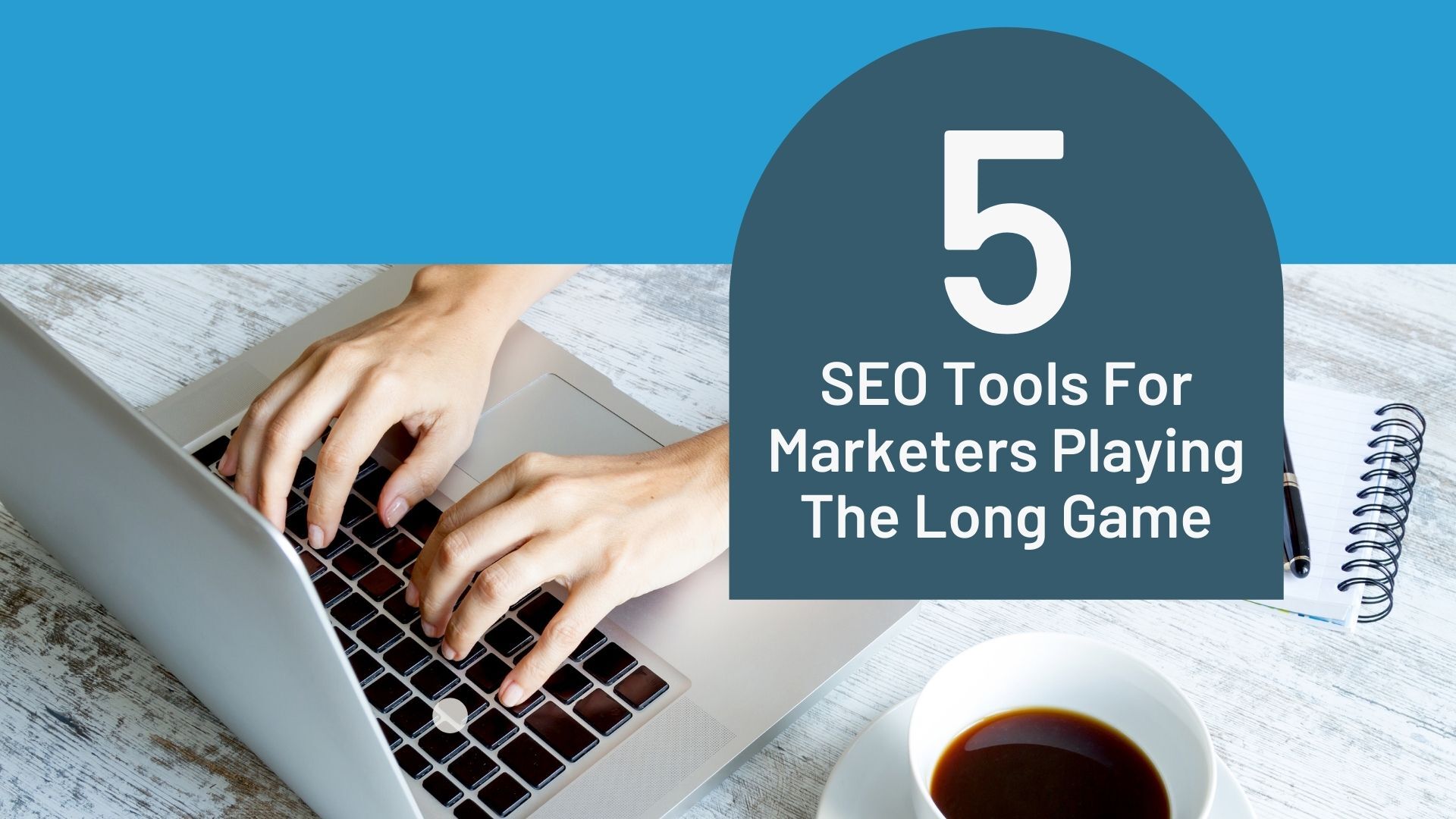 Businesses use SEO strategies to improve their organic visibility and grow over time.
But can you just rely on a strategy? These days, not really. And there are so many superpowered SEO tools available now that if you aren't using one, you're more than likely to fall behind.
Why You Need SEO Tools
This list of tools will not only help you improve your SEO but save you vast amounts of time in keyword and competitor research. 
Think of these tools as a coach for your SEO strategy. You'll make tweaks over time, and you'll be able to take advantage of more opportunities that you weren't even aware of before.
1. Page Optimizer Pro
If you haven't heard of this tool, Page Optimizer Pro, aka POP, helps marketers produce optimized pages for Google.
How Does it Work?
Load your page and open the POP extension
Run on-page analysis
Apply POP's recommendations on the page
See improvements quickly
Pricing and Other Features
To use POP you don't need to know SEO already, although there is an option to learn it. POP tells you. POP also provides edge analysis which helps you get ahead of your competitors.
And if you feel overwhelmed, Kyle the CEO provides a weekly workshop where you can ask questions and get help.
Prices range from $20 for the Basic to $30 for the Premium and $39 per month for Unlimited.
2. Schema Plus
Schema Plus makes it easier for search engines to understand your online store, which makes searches more effective and increases your traffic. 
The better crawlers can understand and index your site, the better it can be served to relevant people.
How and Why Does it Work?
Automates SEO updates for your store
Installs easily without a developer
Improves paid and organic search by 30%
Indexes reviews, blogs, products automatically
What Does it Cost?
Schema Plus has a 7-day free trial and costs $14.99 per month. It's that simple.
3. Serpstat
Serpstat is an SEO Swiss Army Knife. How so? It includes more than 30 different tools. These tools include site analysis, competitor analysis, a backlink checker, and daily rank tracking to name a few!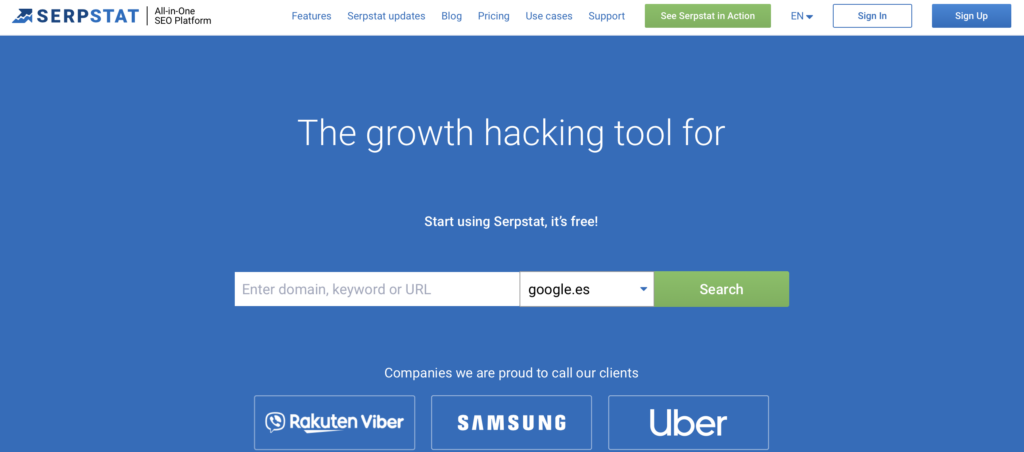 How Does it Help?
Collect profitable keywords and use them in SEO
Track competitors ranking
Get an in-depth data analysis to improve SEO
Removes bad backlinks
Performs a site audit to show issues and improve optimization
Much, much more!
Is it in Your Price Range?
This mammoth tool ranges from Lite at $55 per month to $399 per month for Enterprise.
4. Ahrefs
According to Ahrefs, "you don't need to be an SEO pro to rank higher and get more traffic." This tool has an outstanding Site Audit feature that provides deep SEO analysis and helps you improve your site.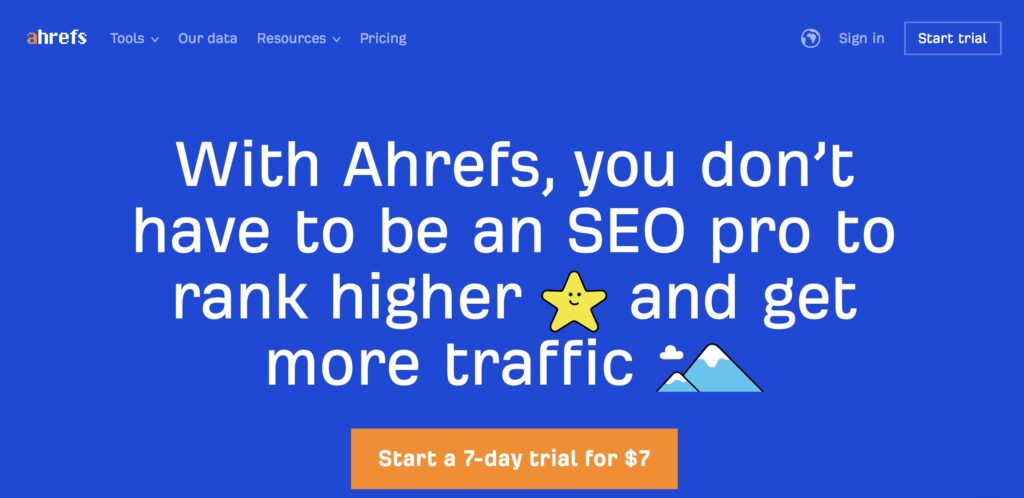 What Does it Do?
Optimizes your website
Analyzes your competitors
Provides insights on what your customers are searching for
Learn from industry leaders on content
Tracks and helps you to understand your progress
Plans and Other Features
This tool works for content marketers, bloggers, agencies, SaaS, and eCommerce. There is also a Facebook community and tech support to help you with any issues.
You can sample Ahrefs with a 7-day trial for $7. When you sign up, options include a Lite package for $99/month, Standard for $179, Advanced for $399, and Agency for $999.
5. MozPro
MozPro is actually a suite of tools to help with your SEO. You can use it to research competitors and keywords to see what to keep and what to ditch. You can also use it for on-page optimization.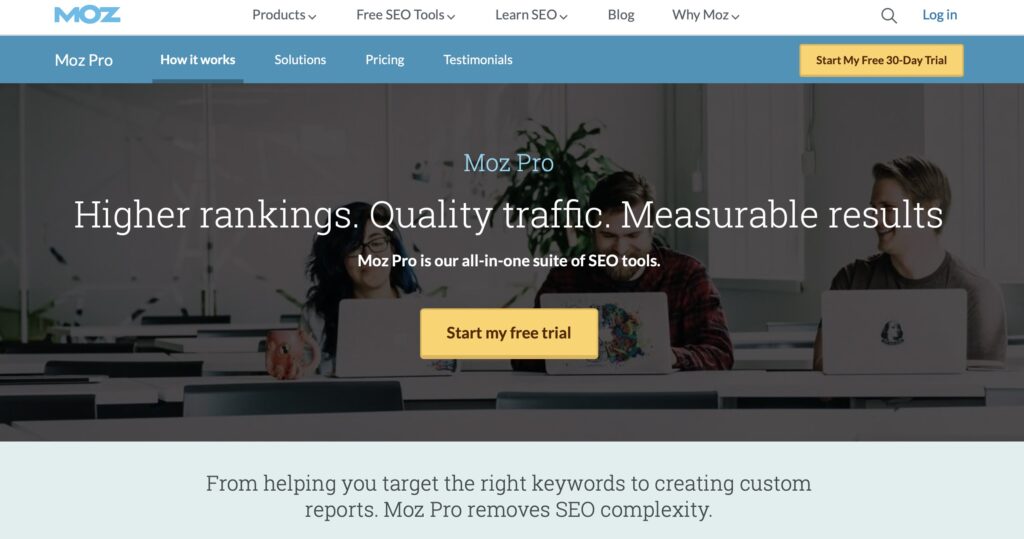 What Are the Key Features?
A keyword explorer to help understand your visitors
Tracks your ranking to find out what's working
Crawls and audits your site and can alert you if something isn't quite right
Optimizes your site so you can give time to prioritized recommendations
Find links to maximize SEO impact
Get custom reports
Pricing & Special Features
Prices start at $99 per month, $179 for Medium, $249 for large, and $599 per month for Premium.
One special feature is it provides a Chrome extension so you get insights on everything you visit. Plus, you can find out how many people are searching for particular keywords or phrases!
Final Thoughts on SEO Tools for Digital Marketers
Use these tools to investigate how well your page ranks and discover ways to improve and rank better. You'll also get a bunch of other useful insights to become the best and beat your competitors. Think of this as your superhero origin story. 😉
NOTE: This post contains affiliate links. AdLeaks earns a commission from purchases made through affiliate links on our site.
To take advantage of more deals and get exclusive digital marketing secrets, click here to Join AdLeaks now!