Replying To Social Media Comments: What's In It For Your Brand?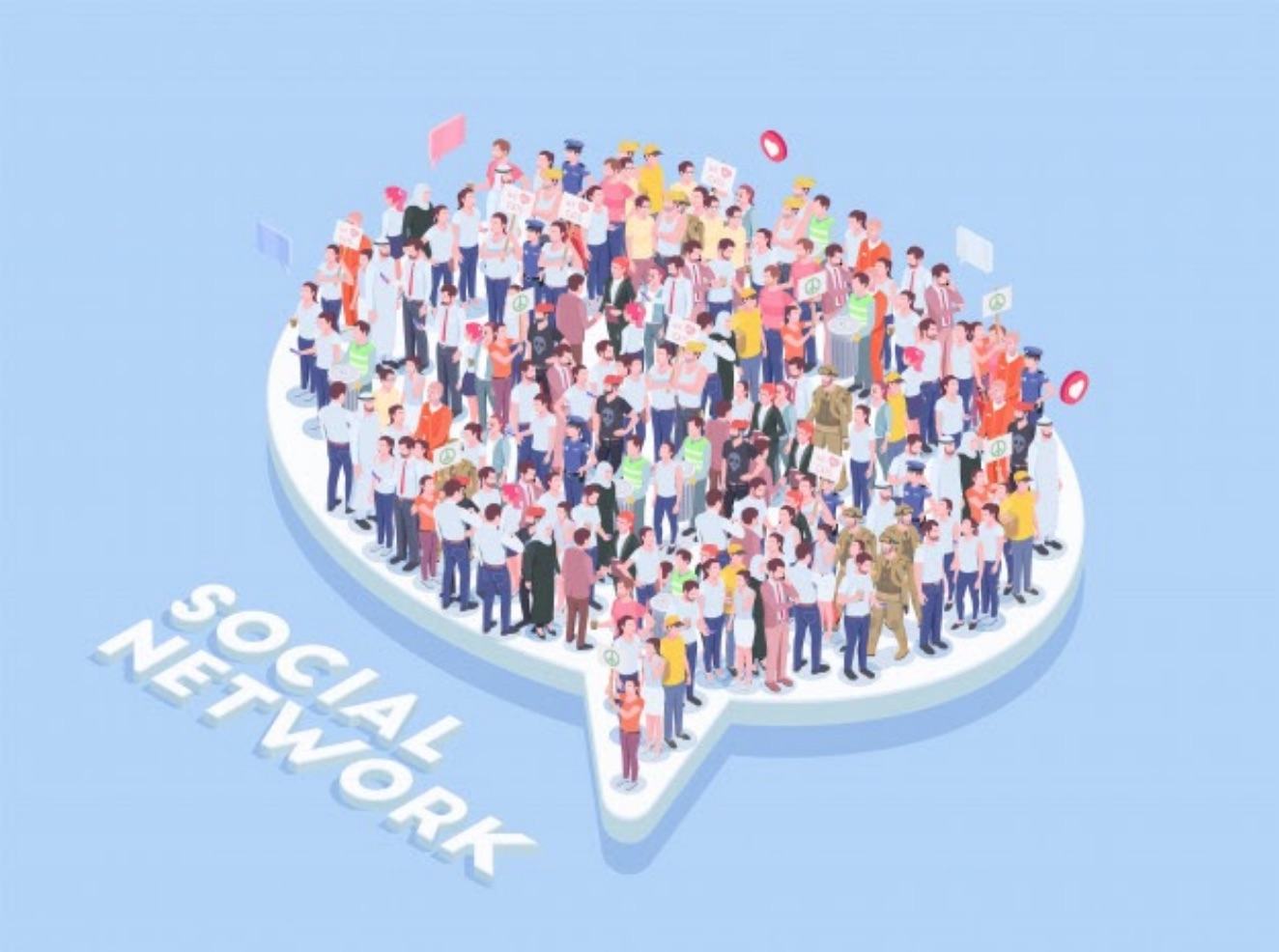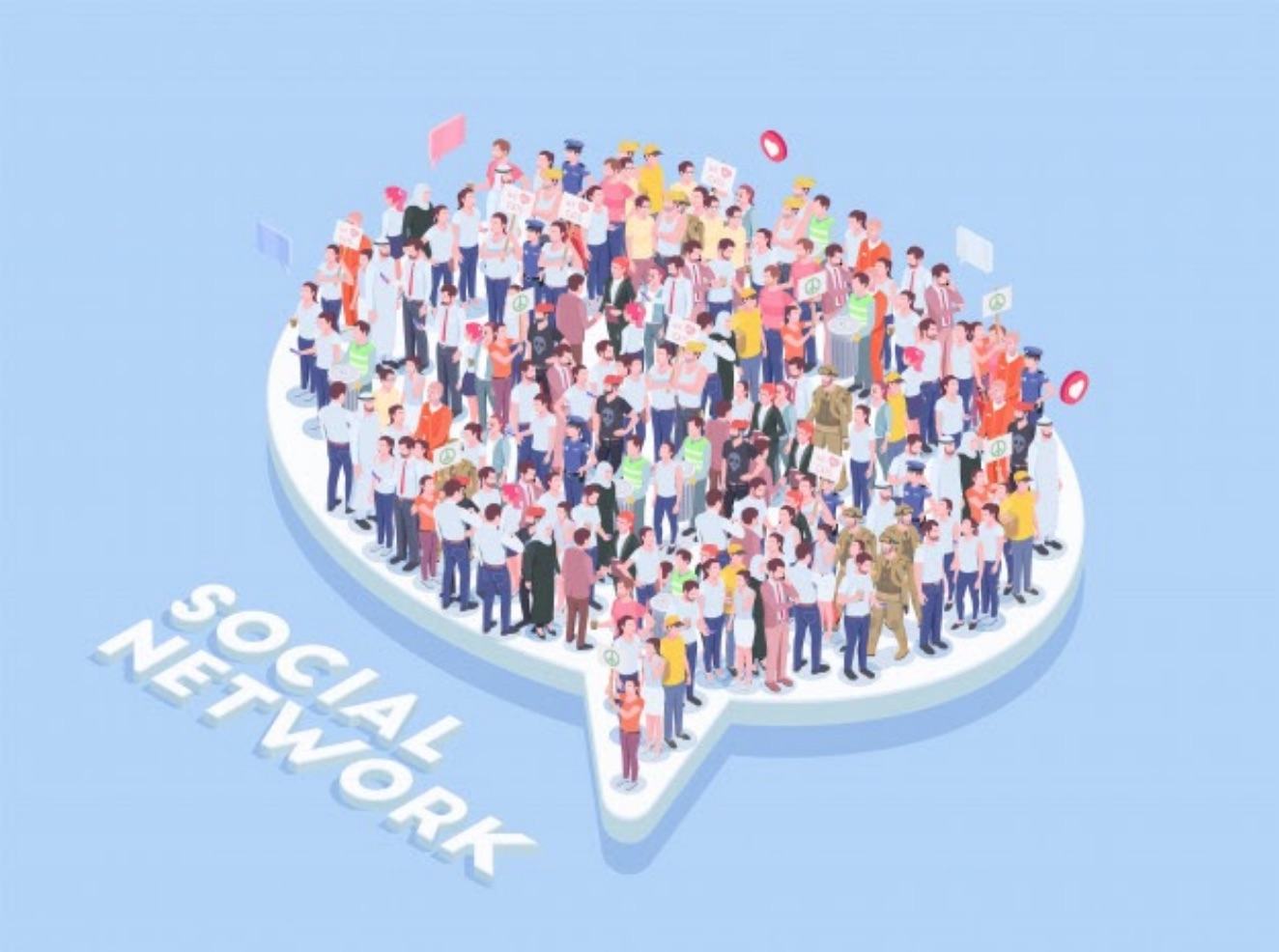 Many brands use social media as a tool to drive sales by focusing on marketing their products and services. Engagement, like staying active in social media comments, falls by the wayside.
What these brands fail to remember, however, is that social media is meant to be social.
Instagram has discovered that 90% of users on social media are following at least one brand. Rival IQ also found that most brands average around 1.2% in engagement rate across their social media platforms.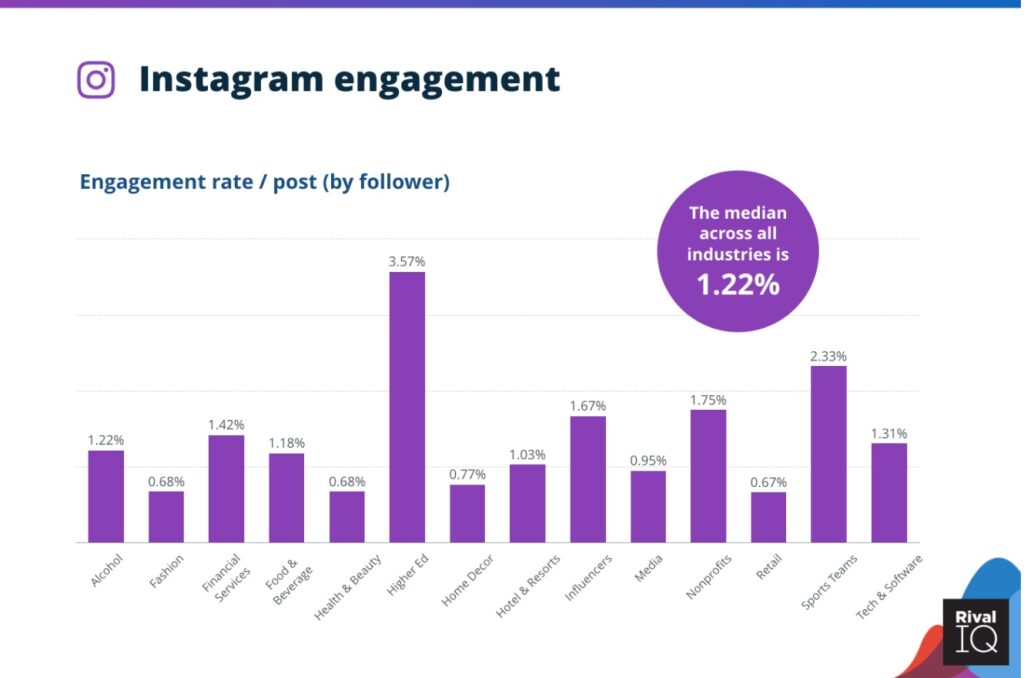 This engagement rate is fairly poor. However, it's an opportunity for brands to connect with their biggest fans by tapping into their existing audience and connect with them on a more personal level.
But how does one do this?
When you reply to comments, it's telling your followers that you are connecting with them. It shows that you care about what they have to say.
It can not only boost engagement rates but also potentially attract new customers.
1. Reflect Your Brand's Personality
Most brands create content and then schedule it for posting. This routine on social media makes a brand look automated and machinelike which doesn't suit social media as it is a place for human connection.
To avoid this impression, comments are the most effective way to showcase your brand's personality. If your brand was a person, how would he or she reply to these comments? What would they post?
To do this, you need to start showing your engaged audience some love and showcase your brand's personality. This shows your audience that you're listening and immersed in the conversation.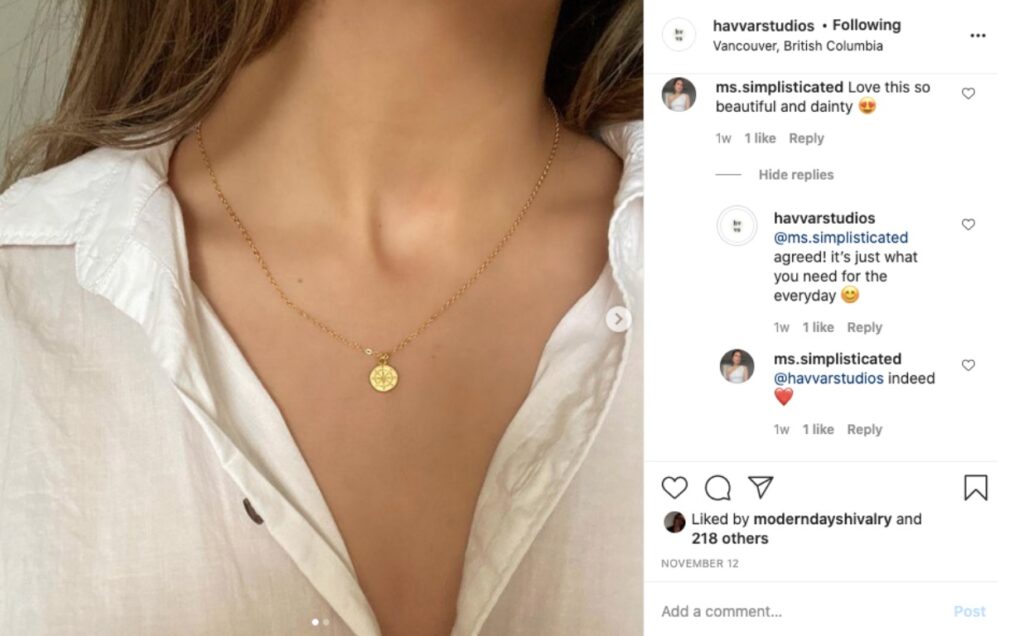 Havvar Studios often comments with a short yet genuine sentence. To their audience, this translates as the brand caring enough to initiate a connection with them.
Another way to engage is by adding humorous content into your posting schedule. Humor is a very human trait! Posting something funny will not only grab attention but initiate a conversation.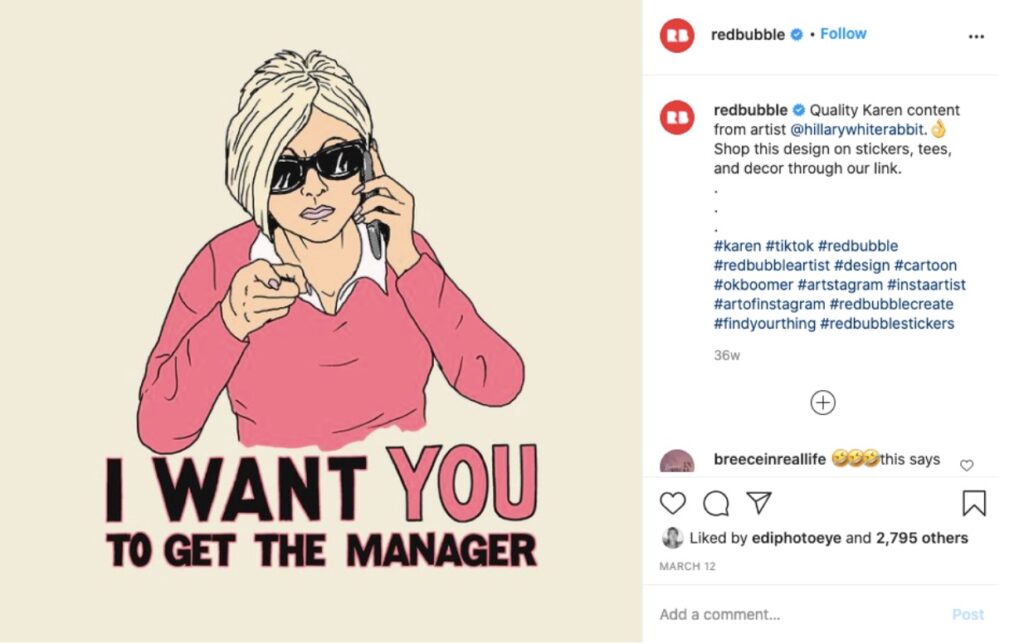 Redbubble is a brand that excels at this. Here's a funny and relatable meme as one of their postings.
2. Building Confidence Within A Community
Social media is the perfect marketing tool to transform your brand's followers into a dedicated community.
With new Instagram updates such as the shop feature, it can lead to increased purchases, opening up another shopping channel.
89% of consumers are looking for brands that are honest and have good ethics. And social media can be utilized to not only connect with your audience but to build a trustworthy relationship with them with comments & conversation.
Here are some ways you can build that confidence within your social community online:
3. Lead Generation
Questions on social media should not be neglected. These comments asking for clarification on a product can be a potential sales lead.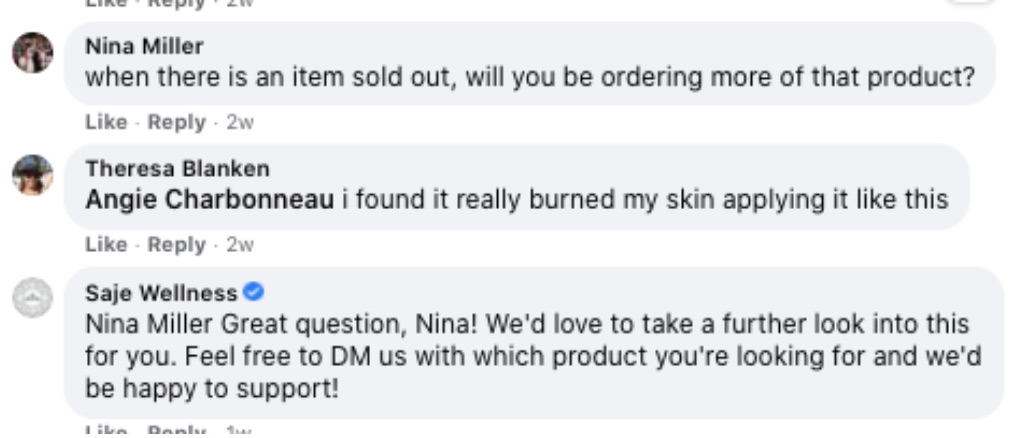 Saje Wellness does this well, as they respond to all product related questions with speed and accuracy.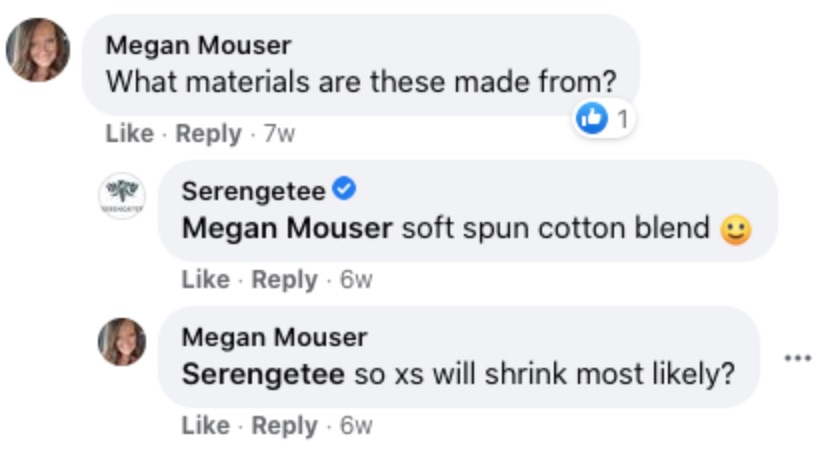 You want your social media comments to be informative enough from a consumer's perspective. For example, Serengetee could have followed up on their cotton blend response to this question from Megan, losing a potential sales lead.
Most questions in the advertisement comment section are in response to the product or services you offer, which is why it essential that your marketing and customer support team work together.
Brands that invest in ads should maximize their ROI by replying to comments. Your brand is spending on ads to be noticed and generate sales. By responding to the comments on these ads, it increases the probability of making a sale.
Customer Service On Social Media
With social media, your brand is bound to face existing and new customer inquiries that address general concerns about your product, such as shipping. Comments and direct messages are a medium for your brand to provide effective customer support towards your customers' concerns.
Although it can be intimidating to receive public comments related to product and shipping problems, these are opportunities for brands to be honest and show excellent customer service skills.
Replying To Social Media Comments Matters
Replying to social comments from your audience is important — it's as simple as that! From brand reputation to sales, everything connects back to your comment section.
Are you looking for a more effective way to manage social media comments? Try Gorgias, the best Zendesk alternative for eCommerce!
All comments from Facebook and Instagram, as well as organic content plus advertisements, are easy to see on a single platform. Give your replies a more personalized feel by using text, images, and reactions.
Gorgias also allows you to get information on existing customers while communicating with them through socials, which means you can send a tailored reply to every existing customer! Click here to start a conversation — Gorgias can help you boost engagement and sales on your socials today.
Top image: marcovector/freepik