How to Make Your Amazon Sponsored Ads & Brand Store Stand Out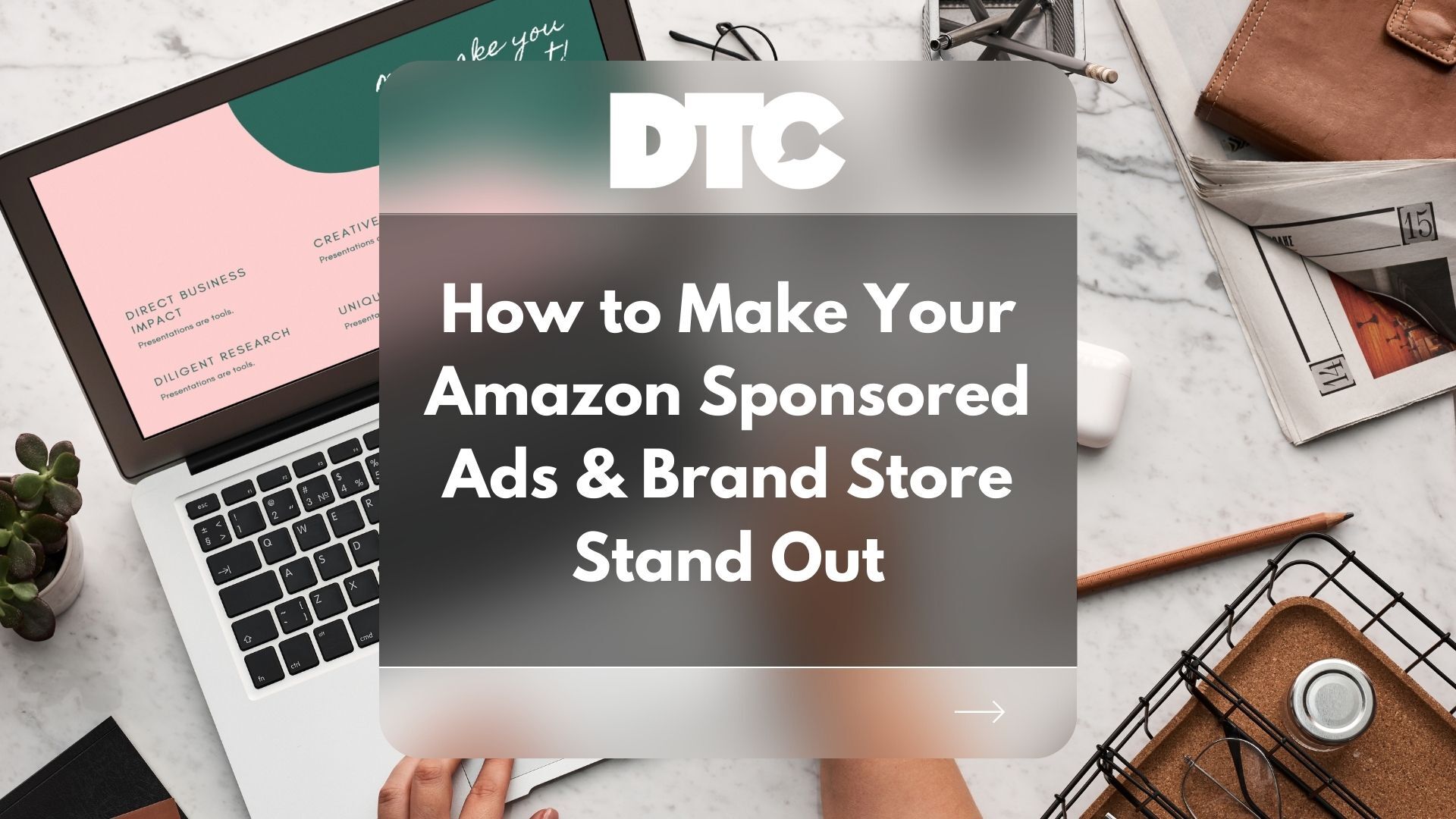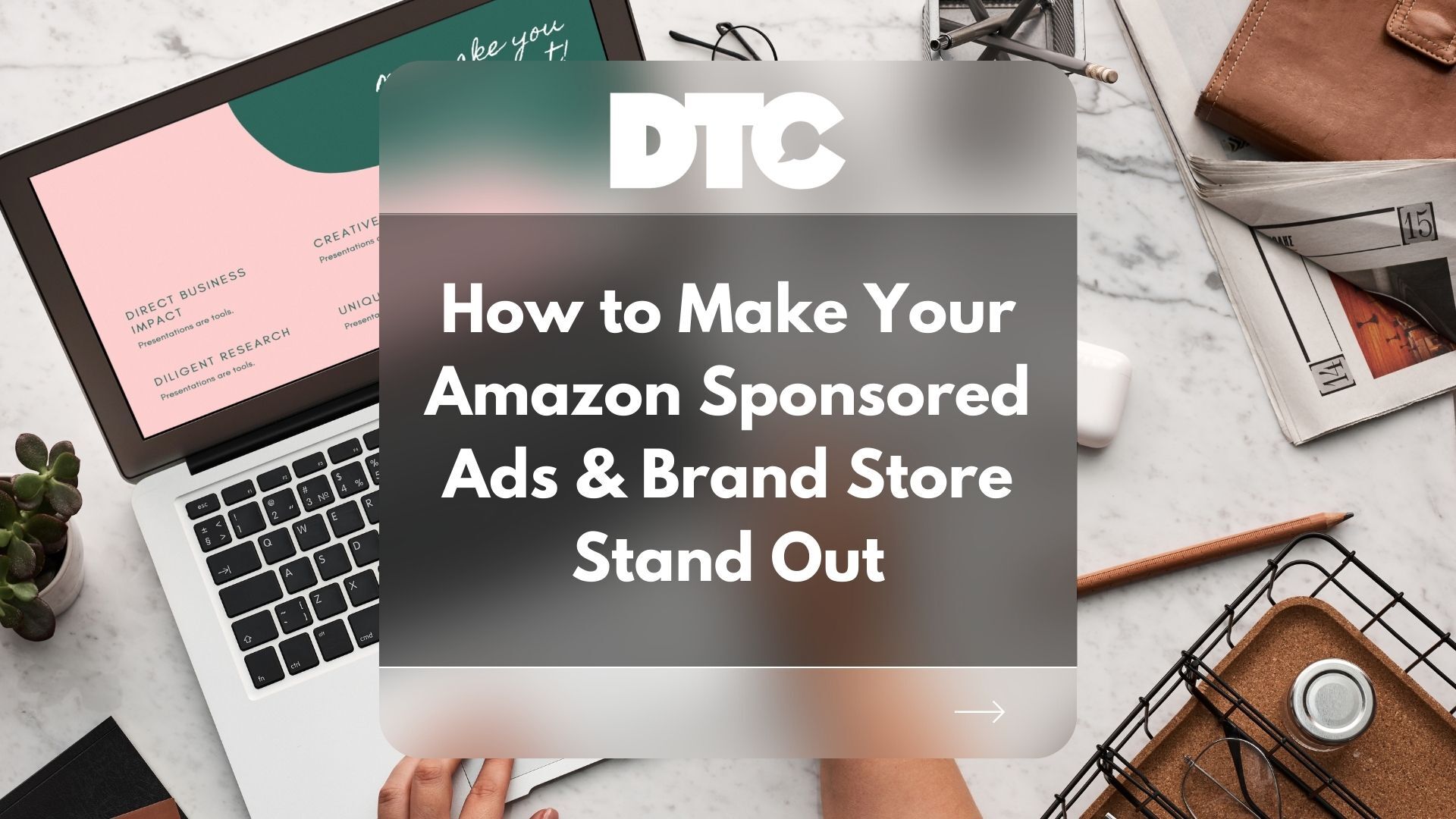 Retail and eCommerce brands competing for their share of the Amazon marketplace often make unforced errors with their ads and landing pages.
For example, most Amazon sponsored ads feature headlines that are so generic they're basically useless.
"Check out our great [product]!"
"Save money on a new [product]!"
"Try [product] while supplies last!"
And if users do click on the ad, they land on a just-as-generic Amazon store page. In short, too many sellers on Amazon are relying on sponsored brand ads and store pages that aren't unique or compelling.
These ads and pages don't convert as well as they should, but the uninspiring customer experience they create might be even worse. If your brand doesn't stand out and engage users, it's much harder to gain traction on a crowded platform like Amazon.
The Key Ingredient is Specificity
Let's say your company sells vitamins. Most sellers would start with boring and general headlines like "Best vitamins for staying healthy" or "Most complete multivitamins."
Don't do that.
If you want your Amazon sponsored ads and brand store to be effective, you need to get specific.
And you can start by reviewing data from your social media ads to find a unique angle that will resonate with your audience.
When you know more about your ideal buyers, you can incorporate language and images that target those types of customers. You can also make adjustments to focus on one or more unique value propositions (UVPs).
After you've figured out your angle based on that research, you can start developing compelling headlines and bidding on keywords that align with your offer.
Smarty Pants vitamins is a good example of targeting a specific audience. In this ad, they're speaking directly to pregnant women with a headline that highlights "Premium Vitamins from Bump to Birth".

Once your ads and marketing collateral are nailed down, you'll need to create a page that links to your ads.
This landing page is a lot like the one you'd create for a Facebook campaign. And because most store pages on Amazon aren't visually appealing, it's important to ensure that your brand is well-represented.
You can build trust and credibility with the right colors, pictures, copy, and videos. The user experience should be seamless and look similar to your website to maintain brand consistency.
Let's return to the Smarty Pants vitamins example. Their landing page focuses exclusively on why pregnant women should buy their products.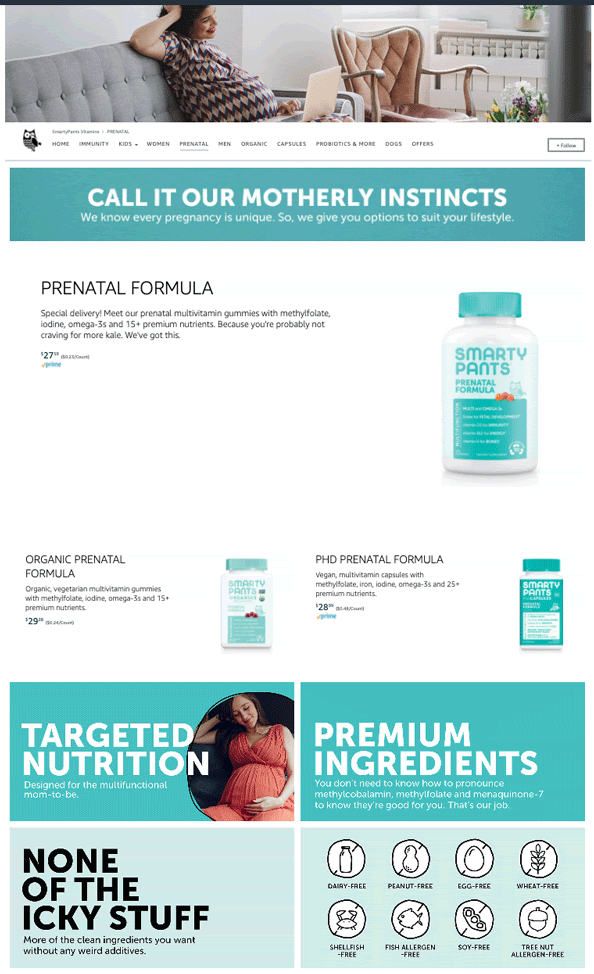 The copy, pictures, and value props are all targeted to this specific audience. As a male, I can't say for sure if pregnant women will enjoy this brand. From a marketer's perspective, however, Smarty Pants is crushing it.
Amazon Brand Stores Are Becoming More Important
One more thing — Amazon has informed sellers that they will feature brand stores in search results more prominently in 2021.
Since more than 60% of all product searches begin on Amazon, this is big news. Your brand store, and the Amazon sponsored ads that lead to it, will need to be top-notch if you want to compete and convert.
Looking for more direct-to-consumer tips and tricks to grow your brand? Click here to subscribe to the DTC newsletter and get exclusive data-backed insights delivered to your inbox twice a week!