How To Build An 8-Figure Media Buying Team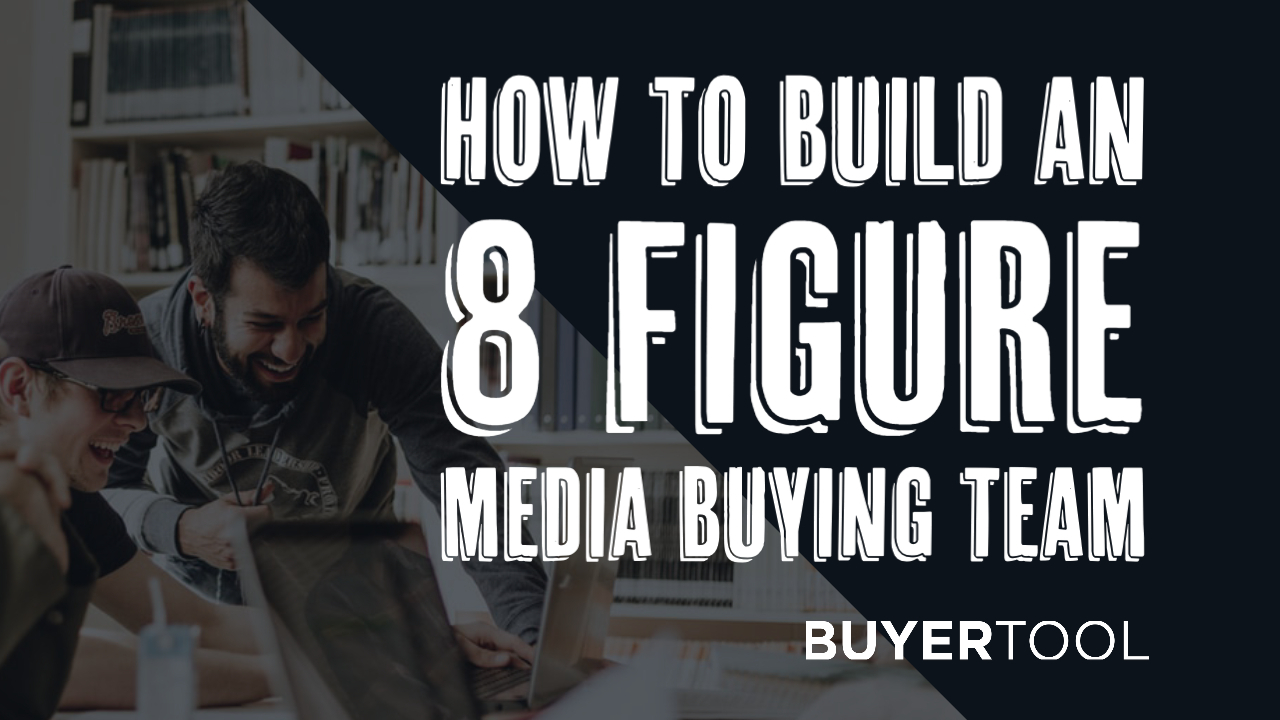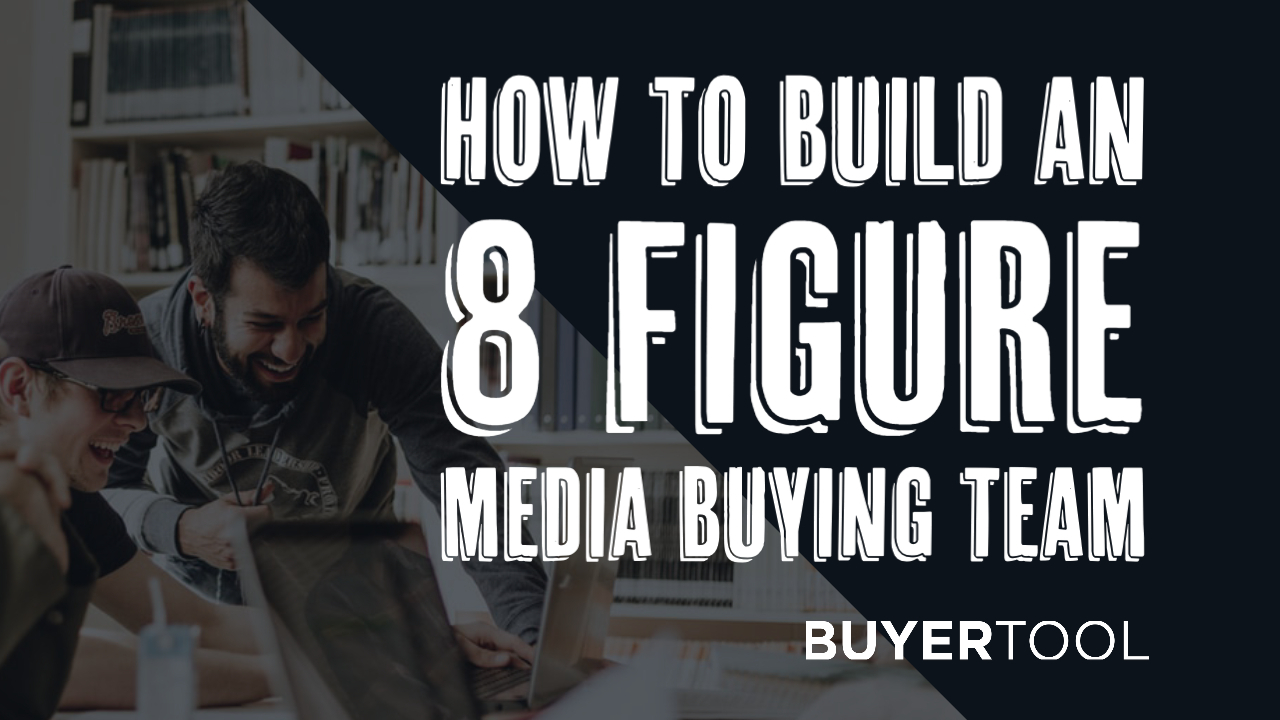 One of the biggest pain points for brands, agencies, and solo marketers is building a consistent and reliable media buying team.
For example, in our experience and others', hiring seasoned media buyers produces less than favorable results.
They typically come with bad habits, and we've even seen media buyers try to steal clients or campaigns and leave.
As a business owner, you want to have a long term and predictable relationship with your marketers. That's why lots of companies prefer to train their media buying team from scratch.
5 Benefits of Training Your Media Buying Team From the Ground Up
1. Investing in your employees' training fosters loyalty to your company
2. They stay at your business longer
3. Team members learn to run campaigns the way you want them to
4. They join with a learning- and growth-oriented mindset
5. Less likely to run away with your clients or campaigns
In this post, we'll walk you through the training process that has produced multiple six-figure PROFIT per month media buyers — both locally-based and remote.
The five stages take three to six months from beginning to end, but the people who complete the program will be the basis for a well-rounded media buying team that will generate what you pay them tenfold.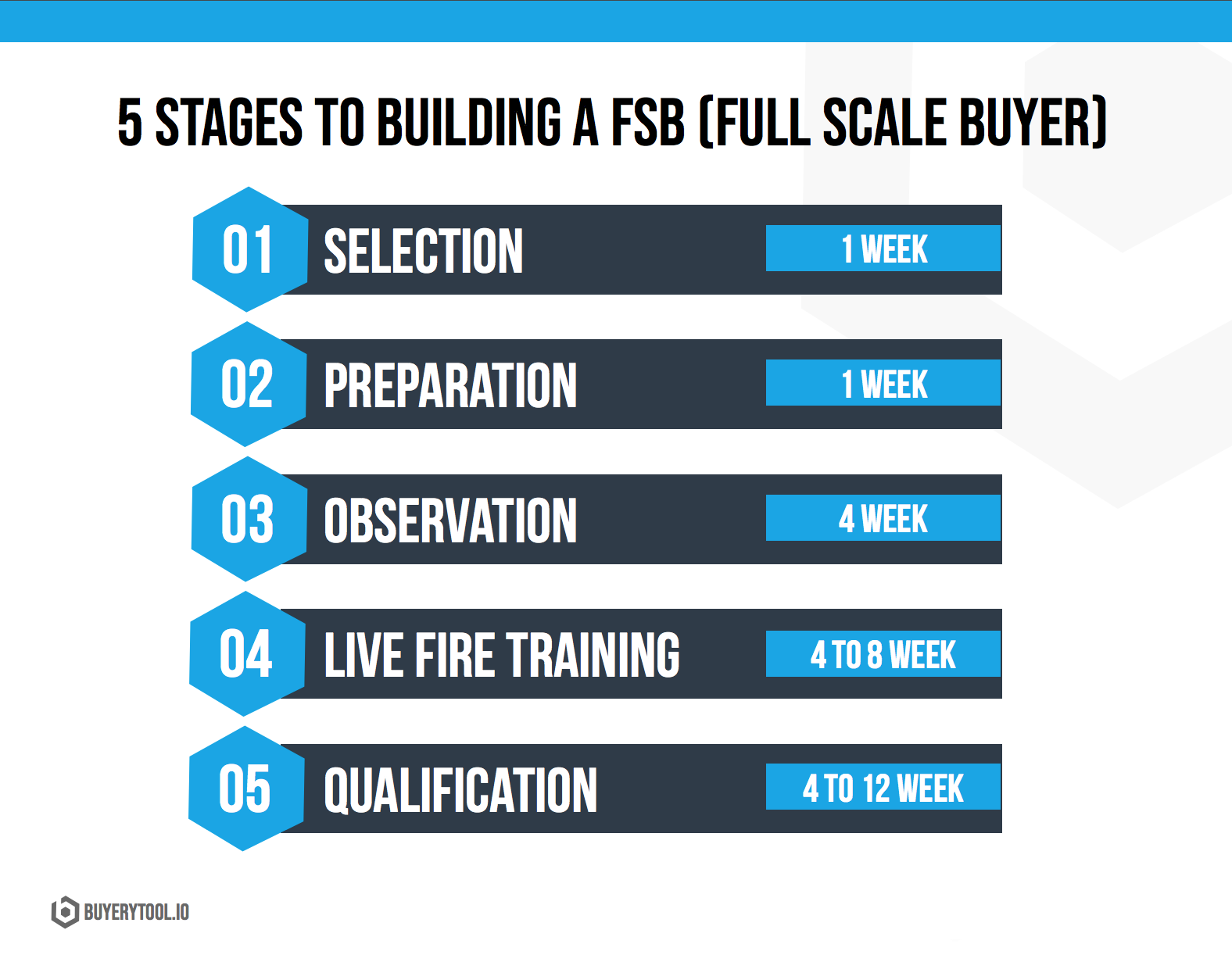 Hiring A Media Buying Team Stage 1: Selection
The selection process is the most important part of the program. You want to weed out prospects who will simply go through the motions.
The most effective media buyers take initiative, are hungry to learn, want to be rewarded, and will do whatever it takes to win for your team. That's why we look for the right attitude and drive — even over existing ad buying skills.
Candidate Personas
Typically, our successful candidate persona:
Has a job that they don't enjoy.
Makes under/around $40k a year.
Knows that they can make something better but needs an opportunity.
Is willing to pay their dues to make it to the top.
Conversely, the unsuccessful candidate persona:
Thinks they can be a millionaire in months.
Makes $80k+ per year. (They usually say "this is too hard" and go back to what they were doing previously.)
Thinks that they can game the system to win.
Once you make your selections, it's time to figure out how much they actually want it. We use a fairly simple three-step process that creates a useful barrier to entry:
1. Read a book. A favorite of ours is Great Leads.
2. Interview. Ask them questions to see if they actually read the book.
3. Test. Have them use a strategy from the book to write a 2,000-word advertorial.
We've found that roughly 70% of the candidates quit before reading the book. Ten percent will skim the book but won't be able to answer any questions about it, and another 10% will read the book but submit half-assed copy.
Now you are left with 10% of people who actually are worth spending your time on.
This is a surefire method to filter out the bullshitters and finding the prospects who are willing to work. Nothing is worse than spending several months on someone only to find out that they don't have what it takes.
Stage 2: Preparation
At this stage, you'll introduce your media buyers to the tools that they'll be working with every day.
We've found that starting with online courses and reading is more effective than having a senior buyer to manually teach a prospect everything over dozens of hours.
We use a few different resources to get media buying team prospects up to speed. After training the prospect should understand how to use a given platform and what effective ads look like.
Stage 3: Observe
Pair your media buyer with one of your senior buyers (or yourself if you are training your first one).
This fulfills two training components:
The prospect will see how everything is done firsthand.
The trainer will develop a deeper understanding by teaching and answering questions.
Observation Training Topics for Your Media Buying Team Should Include:
How to upload ads
Naming conventions
Testing methods
Scaling
Cutting ads, ad sets, and campaigns
The best part about this stage is that by the end, you'll have someone running campaigns exactly how you want them to. This is why we prefer training someone over hiring an experienced person who may bring bad habits with them.
Stage 4: Live Fire Training
This is when you will let the trainee train with live ads that are spending real money. In the beginning, everything should be supervised and you want to start small.
The live fire training stage has four levels:
1. Campaign Setup (1 Week)
2. Assisting Media Buyer (2-4 Weeks)
3. Managing One Campaign (1 Week)
4. Managing One Ad Account (4 Weeks)
1. Campaign Setup
Have them set up campaigns, set targeting, set automation rules, and upload ads. Help them get comfortable working with your user interface (UI).
Members of your media buying team shouldn't do anything but set up campaigns and pull down data for their trainer at this stage.
2. Assist Senior Media Buyer
Assisting a Senior Media Buyer also means pulling stats, setting up campaigns, and/or making updates. But at this level, they should start to understand how buyers communicate with each other, best practices, culture, and other nuances within your team.
This also helps the senior buyer by reducing manual campaign management tasks. They can focus more on testing new variables, optimization, client communication, and other high-level concerns.
3. Managing One Campaign
Do you remember your first campaign? By now your new media buying team member should be excited and ready to go.
The prospect will manage one campaign on a Senior Media Buyer's ad account. There should be very close supervision and the Senior Buyer should ask questions and understand the prospect's thought process as the campaign progresses and scales.
Even if the prospect is only in the account for 30-60 minutes per day, it will give them a chance to track performance and learn from the data.
4. Managing One Ad Account
If the ad campaign is successful, you give the prospect their own account. Multiple senior buyers should be checking up on them consistently and getting daily updates.
If they can handle this and demonstrate the knowledge they need to join the team, then they move onto the final stage.
Stage 5: Qualification
The qualification step can take one to three months.
During qualification, you'll need to set a performance goal. (Ours is typically $10,000 profit per month.) Our prospects report to senior buyers daily and communicate their thought processes while maintaining one or more accounts.
If the prospect hits this goal, he or she can join the media buying team as a junior member and earn commission. We also celebrate as a team and provide some team-member-only company swag — ours is a hat with their team name.
Next Steps for Your Media Buying Team
If you feel stuck because you can't find or train media buyers, or worse, you're the main media buyer in your own company, you NEED to invest some time and attention here.
This could easily be the change you and your team look back on three months from now when you're toasting to a record-breaking revenue quarter.
Take some time to figure out who you want to add to your Full-Scale Media Buyer Training Program and watch your team grow.
Speaking of growing your media buying team, we've built a software that can help track all of your Facebook media buy spend (working on adding other traffic sources) and media buyers all in one single platform. It also makes training and managing your media buyers a breeze.
If you're a CEO/CMO and you're ready to use the latest in technology to manage and scale your media buying team, book a demo with a BuyerTool Scale Specialist now.