5 Content Tools to Make Digital Marketing Easier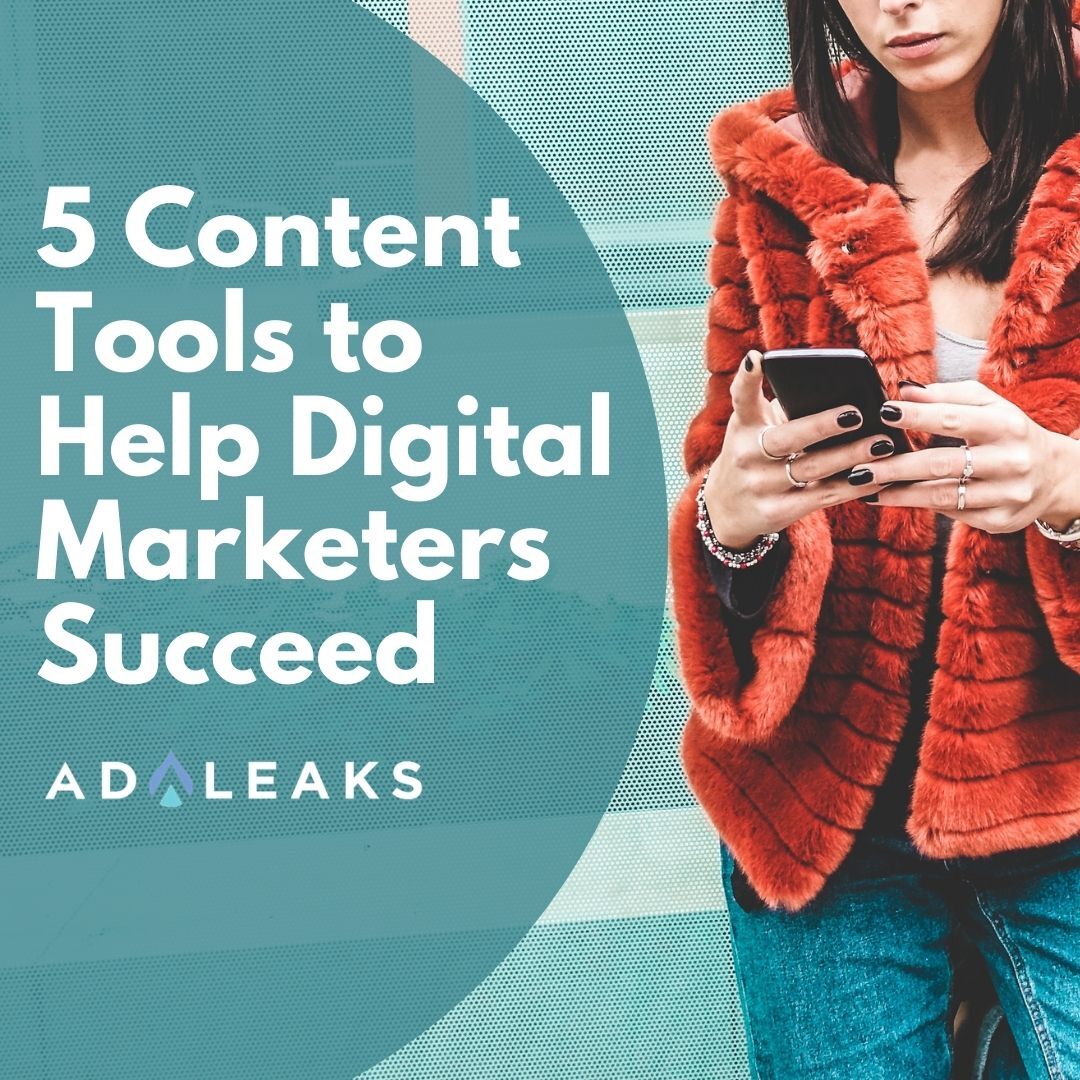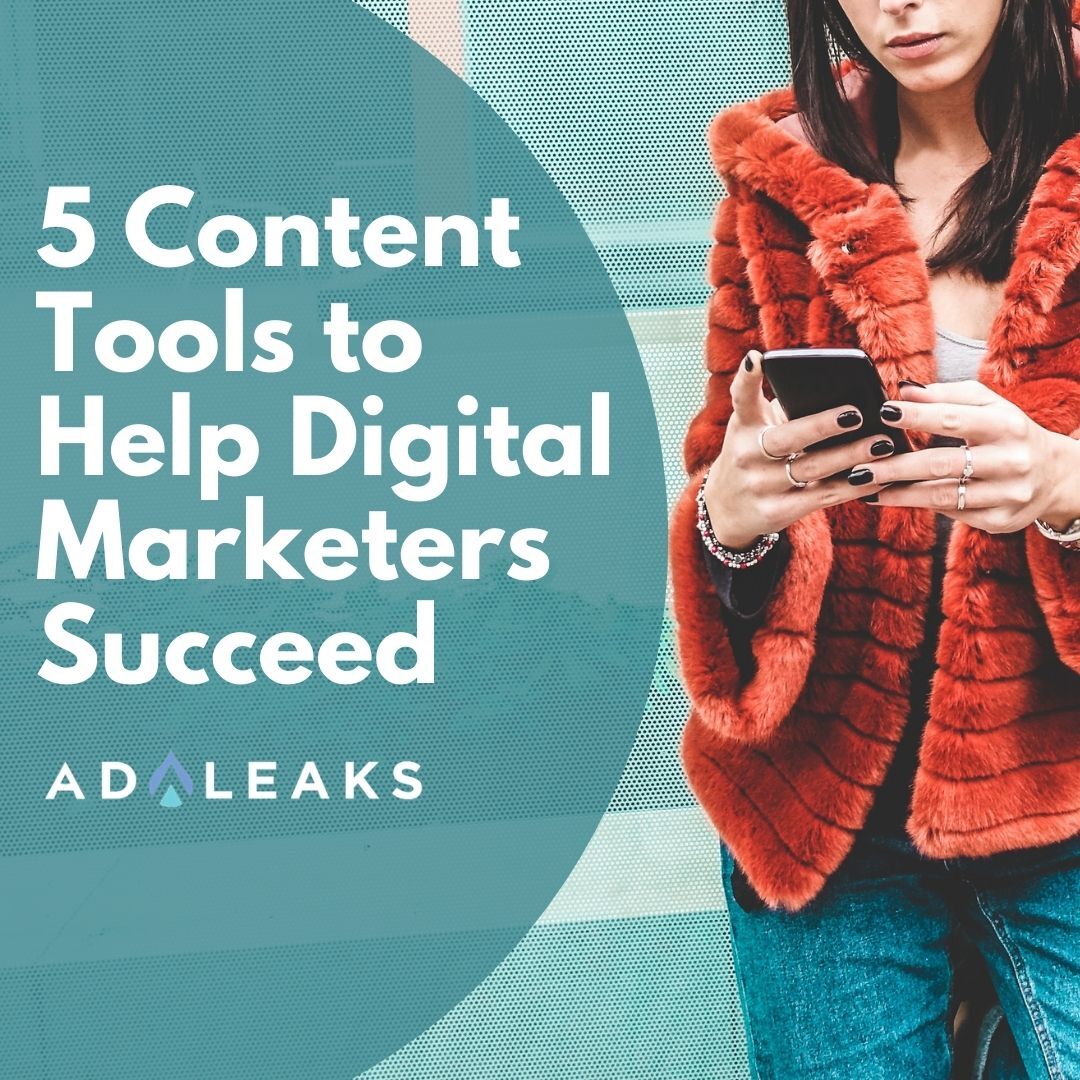 Digital marketers are under constant pressure to implement the best strategies and the latest methods to improve returns on ad spend and marketing investments. But if you want effective campaigns, don't overlook the importance of your content choices. Content should be a major component of your strategy, not an afterthought.
Further, producing new and innovative content regularly can be quite a task, so knowing and using the right tools is essential.
We've gathered five great resources for content, including image libraries, music libraries, and other content tools to ensure your marketing collateral is top-notch.
A little investment here could mean a big return on your ad spend!
1. Adbox
In a nutshell, Adbox is one of the best eCommerce ad libraries available.
Research has found that about 50% of conversions can be attributed to the quality of an ad, not the brand or the product. This means, as a digital marketer, you need to get your hands on the best ads out there!
What are the Benefits of Adbox?
Source ad creatives
Stay connected with ads outside of your niche
Understand the marketing tactics of viral trends
Get the power and knowledge to create high performing ads
What Do You Get With This Content Tool?
There are two different Adbox plans available, and both include:
Access to the month's latest 100 ads
New ads from fast-growing eComm brands
Anytime cancelation
If you choose the unlimited access option, you get the entire library of 1,500+ ads in addition to any future perks and features.
2. Filmstro
If you need some tunes for videos, ads, or other collateral, Filmstro is the best place to start.
This is a music library with unlimited royalty-free music. The music can be adapted to any project quickly and easily.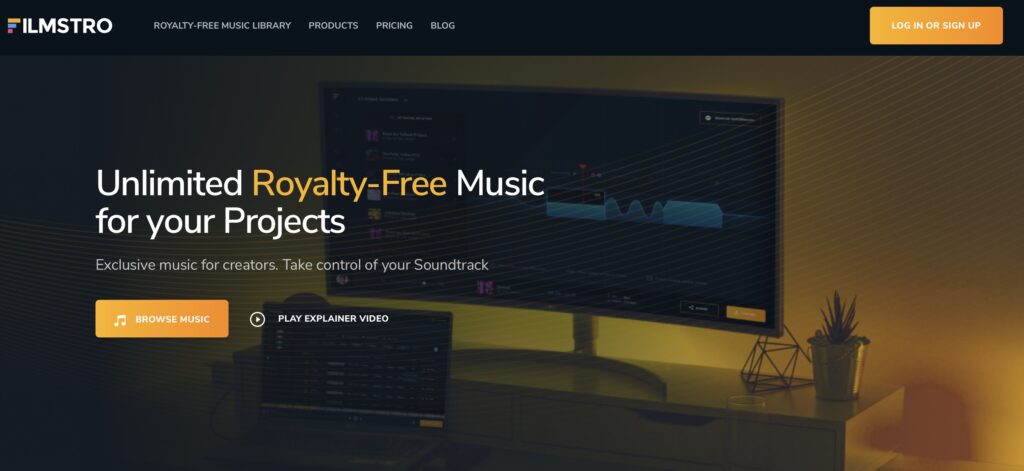 What Does Filmstro Do?
Edits music
Sees what is trending and gets the latest releases
Creates custom soundtracks
Uses these soundtracks on Youtube, your website, videos, and other locations
What's in a Filmstro Subscription?
YouTuber: $14.99 per month
Cancel anytime
Copyright-cleared music
Premiere pro plugin
Unlimited use
Monetized YouTube
Pro Plan: $37.99/mo
All of the above +
Wedding Films
Corporate videos
Online ads
Pro Plus: $74.99/mo
All of the above
Broadcast ads, TV, and film
You can also choose an annual subscription at a discounted rate, and there's a student option if you're just starting out.
3. InVideo
InVideo is a content resource and library that provides you with easy-to-use, time-saving, cost-effective video templates.
What's in InVideo?
InVideo provides users with a huge library that includes more than 4,000 impressive templates. This content tool also offers millions of stock videos, effects, and images, all of which are customizable with a built-in editor.
What Subscription Options Are Available?
Free
Watermark-free videos
3,500 video templates
Media library
Automated text to speech
15-minute video duration per video
Business: $15/month
Everything above
10 iStock media per month
1M+ premium media options
60 video exports per month
20 remove background credits
Unlimited: $30/month
Everything available in the freebie option
120 iStock media per month
1M+ premium media
Unlimited video exports per month
40 remove background credits

Finally, InVideo also has a discount for annual signups!
4. Scopio
Scopio is a valuable resource for authentic stock photos from around the world. The collection is updated weekly with new images to choose from.
Scopio Plans and Features
Individuals and small business: $9.99/month (5% discount with annual payments)
Unlimited downloads
License coverage for unlimited usage
Saved boards
Businesses with more than 10 employees pay $108-$325/month, which includes:
Everything above
Contact Photographers
Customer Support
Exclusive and Custom Collections
5. Piktochart
Our final tool, Piktochart, allows you to create infographics, presentations, social media graphics, reports, and a host of other things to fortify your online presence and build your audience.
Benefits of Using Piktochart
Customize your brand
Create engaging content
Communicate complex data simply
Piktochart Pricing Plans
Free
Up to five projects
100MB storage for uploads
Unlimited access to templates, images, illustrations, and icons
Unlimited access to charts and maps
Pro (One User): $24.17/mo
Watermark removal
50GB of storage
Export images in HD
Team (2-4 Users): $21.67/mo
Create custom templates
100GB of storage
Brand assets
Final Thoughts on Content Tools for Digital Marketers
With these diverse and innovative tools in place, you can start building great ads right now. In other words, these tools won't break the bank — in fact, they'll improve your bank balance by driving engagement, conversions, and ROI. So jump in and give one or more a try!
NOTE: This post contains affiliate links. AdLeaks earns a commission from purchases made through affiliate links on our site.
To take advantage of more deals and get exclusive digital marketing secrets, click here to Join AdLeaks now!