A Simple Data Capture Solution for the Cookie Apocalypse You Might Not Know About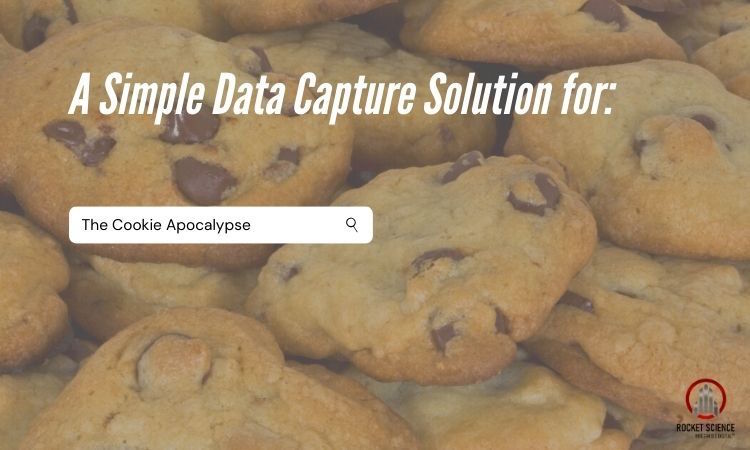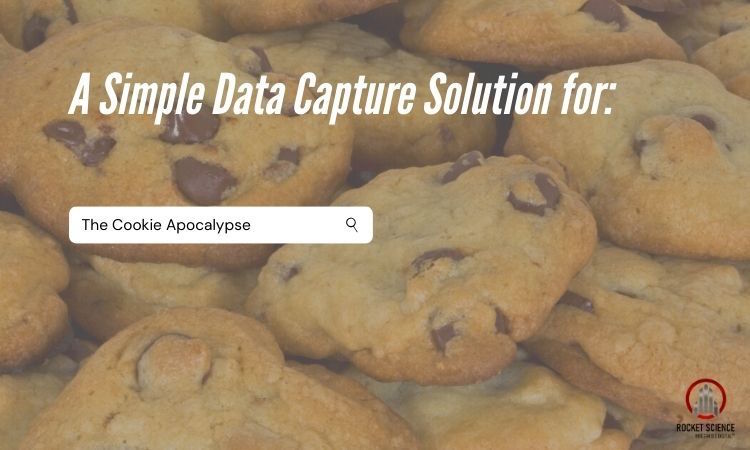 The iOS 14 update, along with Google Chrome's ban of third-party cookies in 2022, has marketers who have traditionally relied on a third-party data capture solution scrambling to find new lead sources.
As more people opt-out of tracking on iOS 14 devices, bottom-of-funnel deprecation is a foregone conclusion. Most estimates show at least a 50% reduction in tracking, targeting, and reporting capabilities.
The world as we currently know it has many digital marketing campaigns powered by third-party cookies, so marketers are in for a shake-up in 2021.
"Our advice to all advertisers is to start the process of creating a usable identity graph of customers and prospects with an email address and/or phone numbers," Nii Ahene, Chief Strategy Officer at Tinuiti, said in a recent interview. "[That's] your primary key to ensure your organization can continue to market on a 1-to-1 level across ad products."
The time is now for smart marketers to get prepared and adopt first-party data solutions so their business won't go the way of the dinosaur. Fortunately, there is light at the end of that proverbial marketing funnel.
Simplifying Data Capture for Business Growth
In business, marketing, and everything else, sometimes growth requires a different approach.
That said, even though third-party tracking is going downhill, your buyer journey isn't changing much. Customers who are researching your product or service on your website right now are still your your next likely buyers.
What most companies need now is a new, innovative data capture solution that is also affordable.
There's a way to capture all of the visitors to your website and turn those into real peoples' names and email addresses now. Not IP addresses, not retargeting data — but actual real people.
This is enterprise-level data that, until now, was only available to large corporations. Today, it's available to everyone through Rocket Science ID.
What Are You Fishing For?
If you were fishing from a boat and surrounded by trophy fish, wouldn't you want to grab a net and catch them all?
Conversely, if you only have one fishing pole, you're not going to go home with an impressive catch. And if the water is cloudy and you can't even see the fish, you'll have an even harder time reeling them in.
Unfortunately, most business websites today are like fishing boats with one pole in cloudy water.
They can't see who is visiting, and they're only bringing in a handful of leads with one fishing pole — outdated (and soon-to-be obsolete) cookie tracking.
How much more efficient would you be if you could market to all those warm or even hot customers on multiple platforms, and still give opt-in control to those consumers to foster engagement?
Rocket Science helps marketers, brands, and business owners with technology that can see all of the fish under your boat — and a giant net that can bring them all on board.
Benefits of an Effective Data Capture Solution
Rocket Science doesn't capture pixels or IP addresses like traditional cookies or pixels. We capture a code that allows you to know who that person is, down to their name and email address.
These aren't Facebook or Google pixels that expire or cookies that can be cleared (or are going away in 2022). This is a next-level enterprise data tool.
And yes, It's all CAN-SPAM and Privacy Policy compliant.
Lots of marketers and advertisers who use Google or Facebook retargeting are so used to those systems that they forget about the drawbacks. Some of the important ones include:
No data ownership (you pay to re-rent it)
No visibility into who visits your site
You don't know who views your retargeting messages
Pixels expire or can be cleared instantly by users
Lack of portability — you can't take leads from one platform to another
With Rocket Science ID data, you're no longer beholden to third-party cookies or a particular platform. You know the identity of your customer and the webpages they visited.
Further, information from Rocket Science's data capture solution can be used on all of the top advertising sites, including LinkedIn, Amazon, YouTube, Instagram, Facebook, and Google. Also, the data never expires, and unlike Facebook and Google pixels, it can't be cleared.
And again, you own the lead forever, instead of renting it from Google or Facebook.
So what are you waiting for? Start fishing today!
Contact Rocket Science Integrated Digital to get a better website tracking solution. Click here to get started!