6 Ways to Keep Leads Engaged After the Holiday Season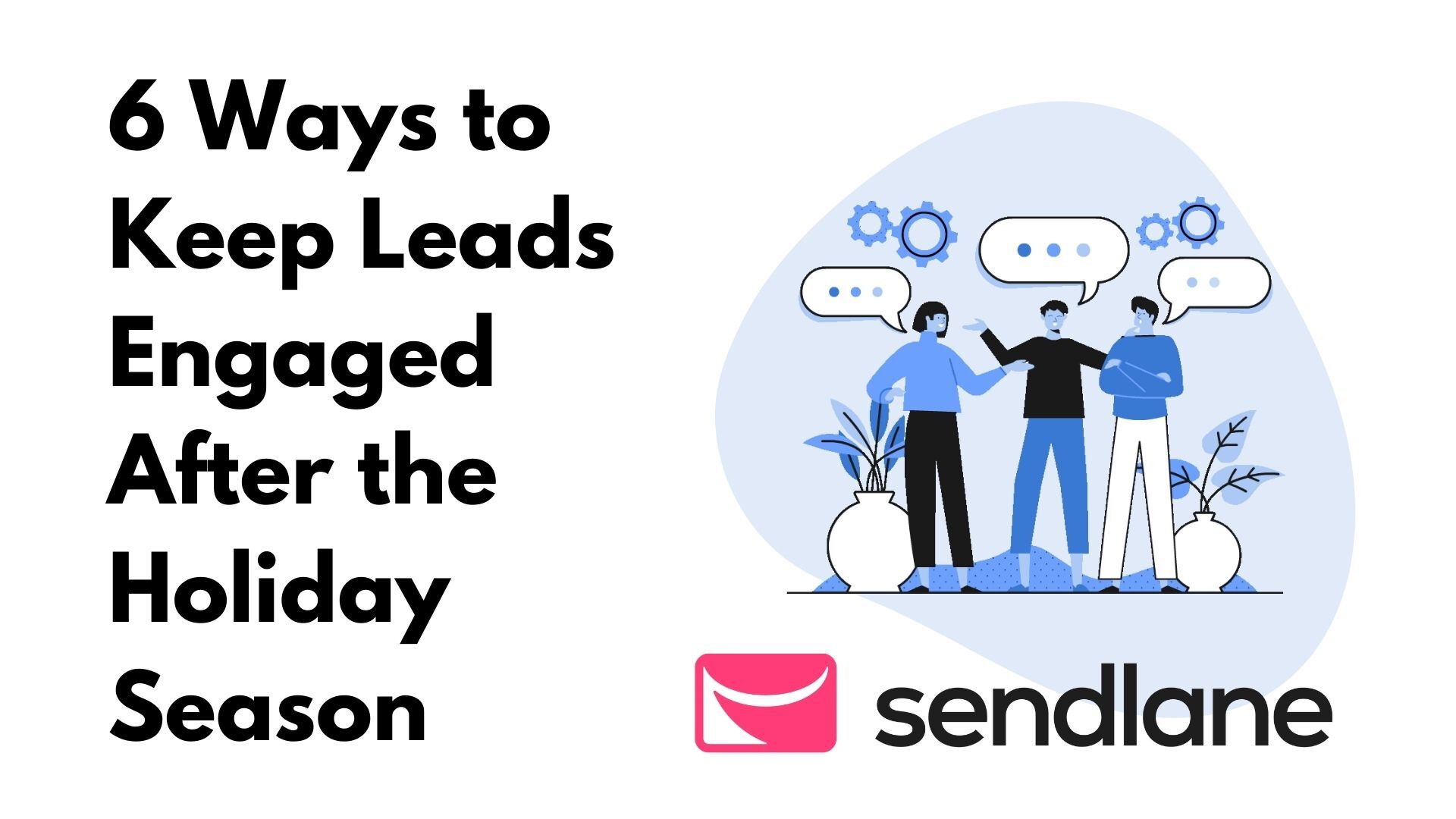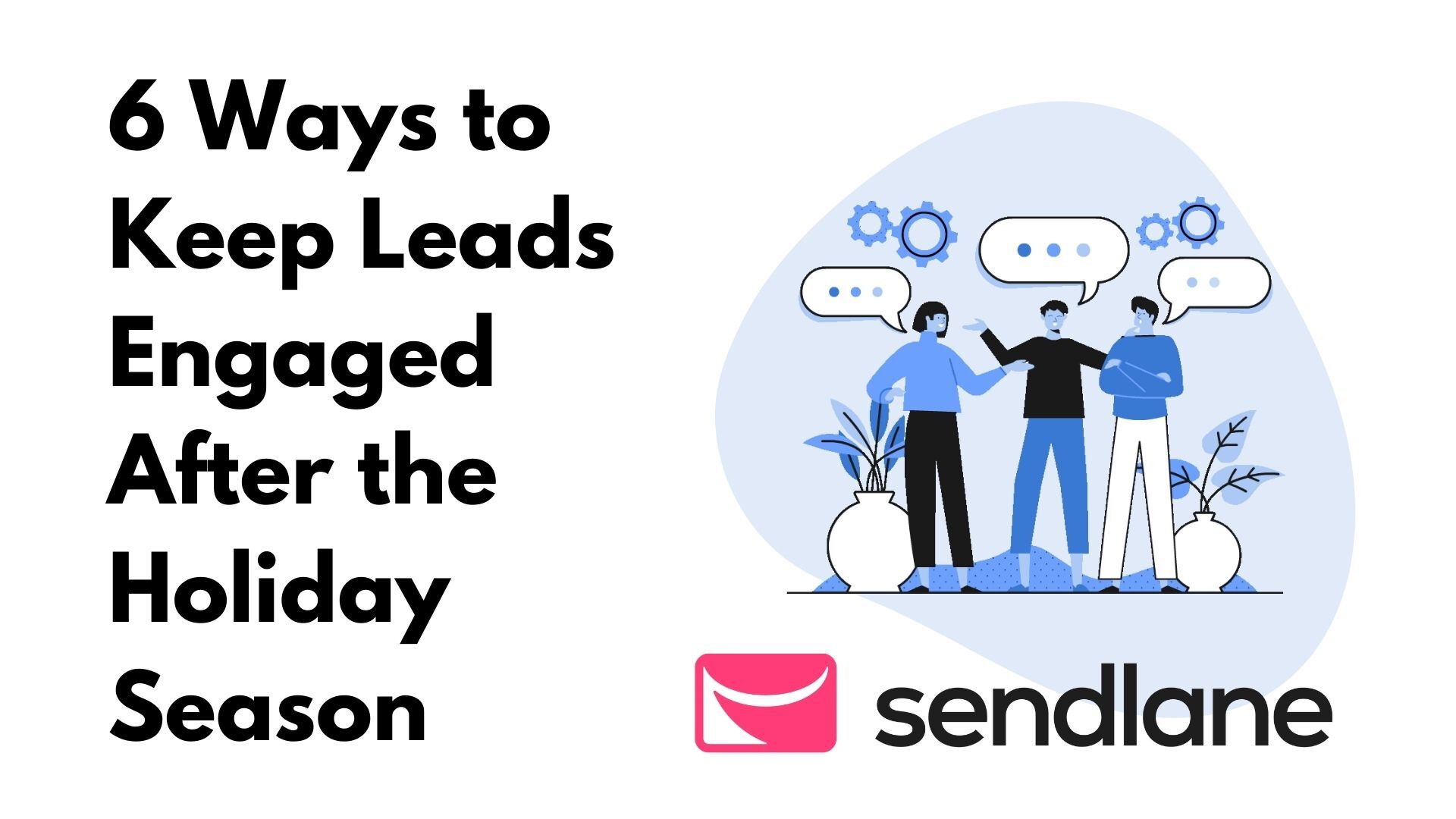 Spending money during the holidays is serious business.
During the 2020 holiday season, online buying in the US grew by 32.2%. And for the first time ever, we spent more than $1 billion on eCommerce purchases.
These numbers are good news for online sellers, but the challenge will be maintaining the momentum after the holidays. Your mission is to turn one-and-done customers into long-term ambassadors for your brand.
Here's more good news: there are many ways to keep leads engaged after the holiday sales have ended. You can nurture leads and past buyers to keep them around for a long time — it just takes a bit of planning.
6 Ways to Keep Leads Engaged & Customers Shopping After the Holidays
1. Present New Offers While Leads are Hot
When people buy holiday gifts, it's rarely on an impulse. Many of these purchases were planned, often weeks or months in advance.
Research has found that Americans spend more money each holiday season, which isn't limited to Christmas. More than 40% of shoppers said they would probably use a discount or coupon code the week after Christmas to take greater advantage of year-end sales.
Some vendors create post-Christmas offers and promotions to capture these customers. You can even add a sense of urgency with limited-time offers, Boxing Day sales, or New Year's Eve sales.
This also allows you to tap into would-be buyers who received money as a Christmas gift.
A recent Mint survey found that over 50% of Americans prefer cash over a gift at Christmas. If they get what they want, millions of people will be looking for a place to spend their Christmas cash come Boxing Day.
This email from Moment speaks directly to that audience:
That said, if you don't have the budget for another sale or discount, there are other ways to leverage these opportunities.
After Christmas, you can build campaigns around other holidays. These can include Boxing Day, New Year's Eve, and even Valentine's Day.
By marketing your offers around these events, you can highlight how much value your products will add to customers' lives if they buy now.‍
2. Upsell and Cross-Sell Products Using Post-Holiday Sales Data
You get a lot of data from customers when they buy products from your store.
You know their name, email address, where they live, and what they like.
If you want these customers to keep coming back, try offering products that are similar to what they bought during the Christmas shopping season.
After all, data on new customers is an excellent foundation for cross-selling and upselling products into the New Year.
And if you use Sendlane's deep data integrations, you can leverage more than 100 data points to create personalized email campaigns that will show your customers what they (probably) want next.
All you have to do is link your online store to Sendlane, and you can build targeted emails that are tied to the customer's past purchases with the tool's email editor.
Here's an example. Let's say you're an artisanal coffee roaster. During the holidays, you can use last year's purchase information to target returning customers with email campaigns that feature seasonal coffee bean flavors, like peppermint or cinnamon.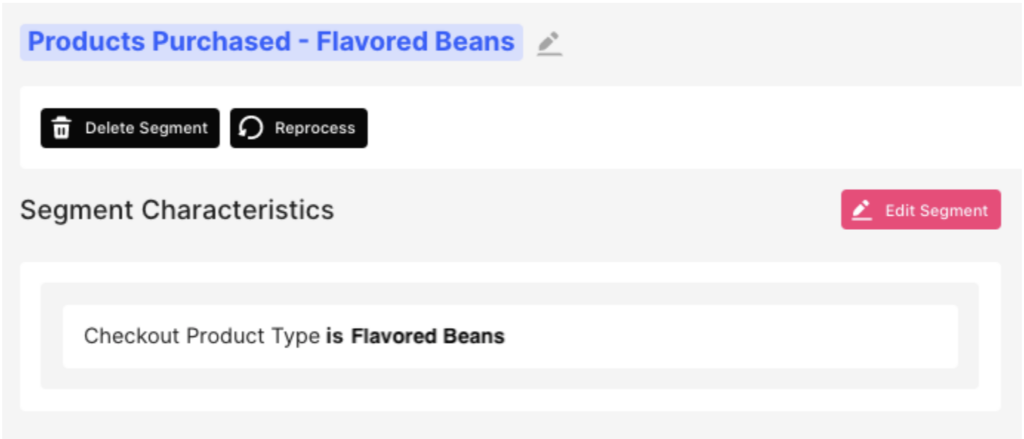 You can take this personalization even further with Sendlane's segmentation features. The tool's functions include the ability to send emails to specific customers on your list, like anyone who purchased around the holidays or customers who bought coffee beans between Christmas and New Year's Eve last year.
3. Reward New Customers with a Rewards Program
Loyalty or rewards programs are a great way to keep new customers connected to your brand. Offering them the chance to join can make them feel like part of your community.
Your rewards program should fit your offers and range from earning points over time to a free gift when customers hit a certain order value. That said, you also want to consider how you can link holiday purchases into a reason for buyers to join your program.
In this email, Petsmart confirms that a lead is on the list to receive exclusive offers with their loyalty program — called "Treats" — that the customer can use to earn points. In this case, the loyalty program actually serves as an upsell and a retention incentive.
If you pick a program that fits your customer's buying behavior and offers a good enough reward, sign-ups will be almost inevitable.
Pro Tip: With Sendlane, you can automate when you send customers an invitation to join your rewards program.
For example, if you want to invite a customer into your Loyalty Program after they've made three purchases from your store, you can create a simple trigger like "three orders placed."
Sendlane automatically sends your customer a Welcome Email to join when the trigger's parameters are met.
And you can even track the loyalty program email campaign specifically to see how many people are opening and clicking on your messages!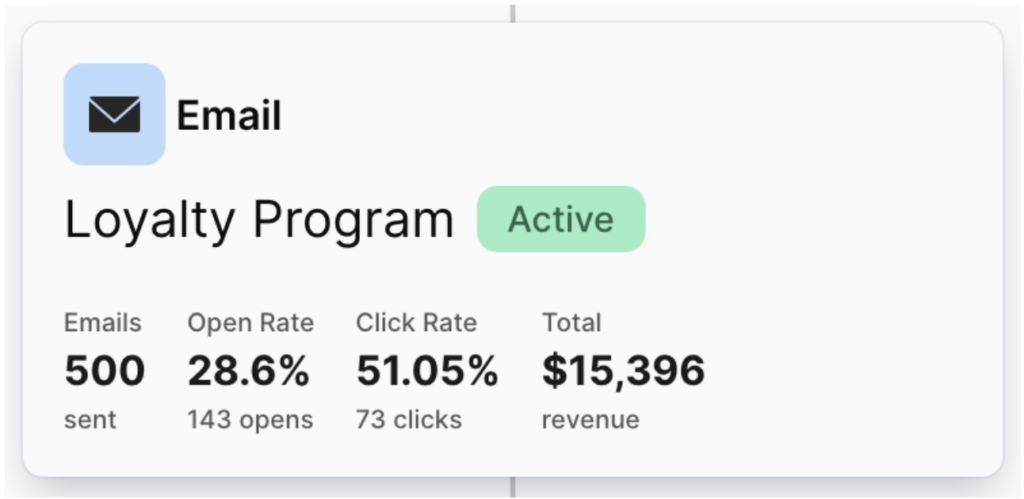 4. Post FOMO-Inducing Images on Your Social Channels
Building a presence on your social media feeds is another way to keep them engaged after the holidays.
With the right content, you can showcase your products, customer testimonials, and upcoming offers or discounts so that recent buyers will stay hooked on your brand after the New Year.
Fender Guitars nails this post-holiday FOMO strategy. This post, from two days after Christmas, highlights all of the new instruments and equipment that the company released over the course of the year:
By drawing attention to their latest releases, Fender gives their audience another option for spending their newly-acquired Christmas cash while showing customers that the brand has much more to offer beyond the holiday season.‍
5. Make Returns & Exchanges Easy (and Easy to Find)
Even the best eCommerce stores with the best marketing and sales teams can't overcome one basic fact — sometimes, customers change their minds.
According to the National Retail Federation, roughly $309 billion in products were returned or refunded in 2019.
And the statistics are more dramatic during the holidays. Return rates typically double in comparison to the rest of the year, and customer satisfaction with returns inevitably trends downward.
When you have a customer who isn't happy with a purchase, you have to see that as an opportunity. This is your chance to prove that you care about their business and that you want them to be happy after interacting with your store.
To optimize your shopper's experience, Shopify recommends making your returns and exchanges policy easy to find on your website. You can link to it in multiple places, including:
Checkout page
Website footer
FAQ page
Website chat
If your customers have to look for your policy, their trust in your brand will decline. But with multiple links to your policy in place, you can show that you're committed to a satisfying purchase experience.
Converse, for example, announced extended free returns for holiday purchases in a banner at the top of their homepage during the Christmas season:
This is a great way to reduce potential purchase objections and demonstrate consideration for the buyer's experience.
6. Leverage Automation to Make Each Customer Feel Important
If you choose to automate most of your marketing strategy before the holiday season, you'll have a much easier time keeping leads engaged in the days and weeks that follow.
It all starts with the basics.
For example, customers who make gift purchases for the holidays need to know that their gifts will be delivered on time. You can build trust with a transactional email flow that confirms their purchase, provides tracking updates, and confirms delivery as that data is confirmed in your system.
After that purchase, you should already have marketing collateral prepared to keep leads engaged and bring them back for additional purchases.
This means planning, in advance, the campaigns you'll launch after your holiday offers expire.
And while such a task might seem daunting, the right system will take care of the heavy lifting required for both holiday and post-holiday marketing.
The right tool, for example, will automatically retarget abandoned carts and email those shoppers with offers based on the items they added to their carts.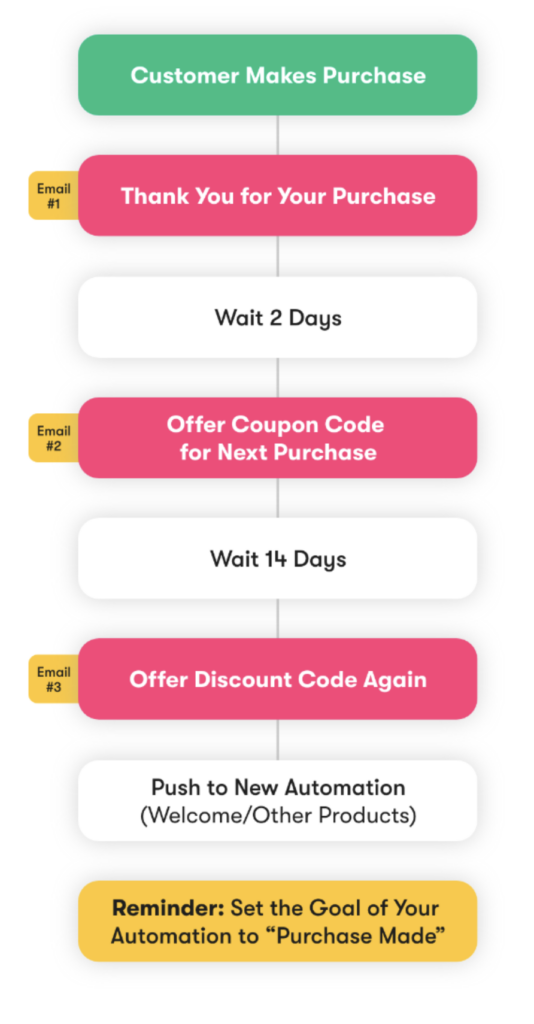 Building an Audience From Your First-Time Holiday Buyers
The top benefit of email marketing automation is that it can be created and put into place long before the holidays start.
With a tool like Sendlane, you can build personalized messages and flows that reflect your brand and resonate with people on your list as you draw them back for another purchase.
And because it's all automated, you can focus on making bank over the holidays while Sendlane works behind the scenes by bringing in new buyers, establishing trust, and nurturing them into a long-term relationship with your brand.
Start prepping for your post-holiday campaigns by taking Sendlane for a free 14-day test drive — click here!