5 Mistakes Business Owners Make with DIY Websites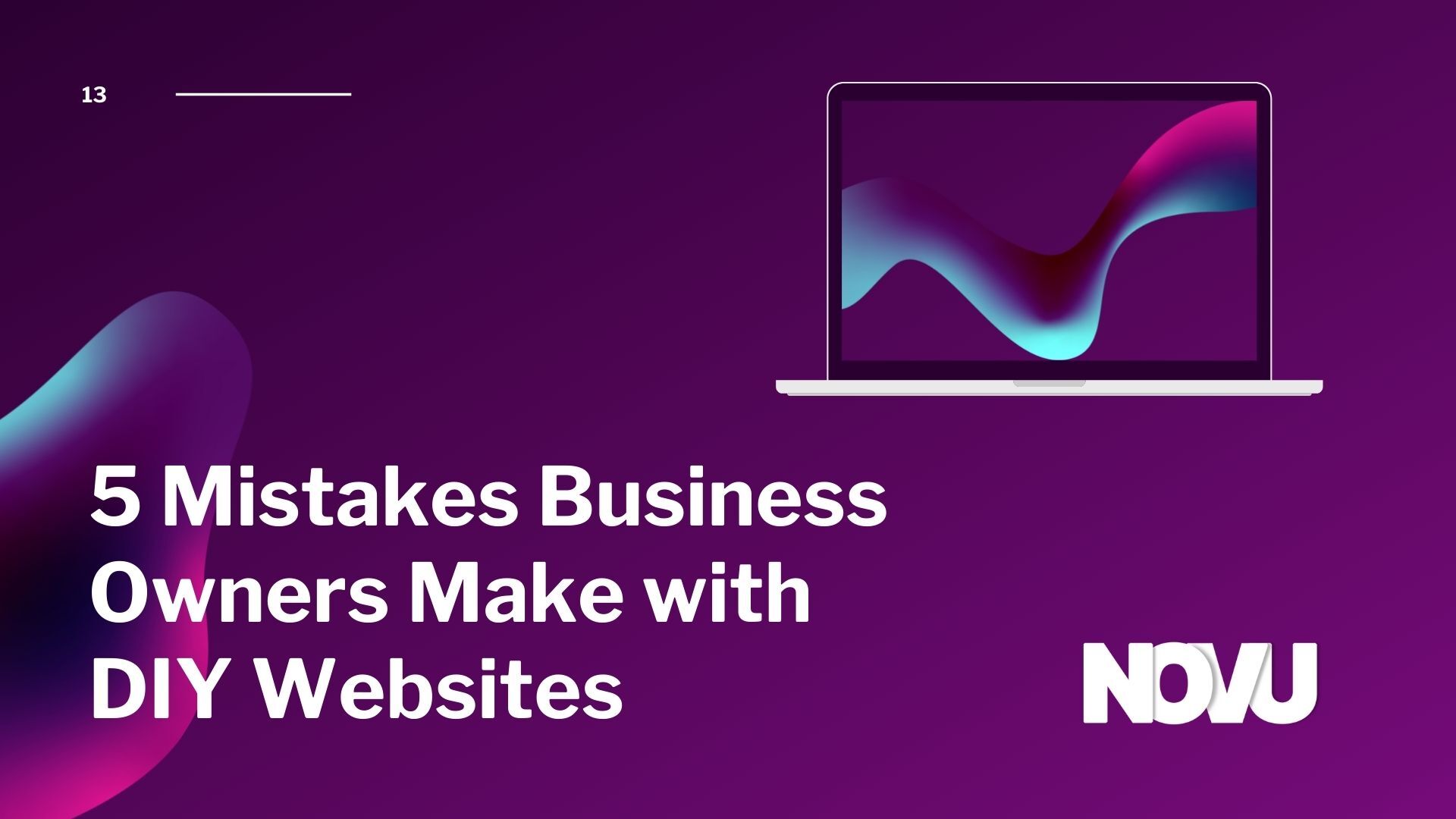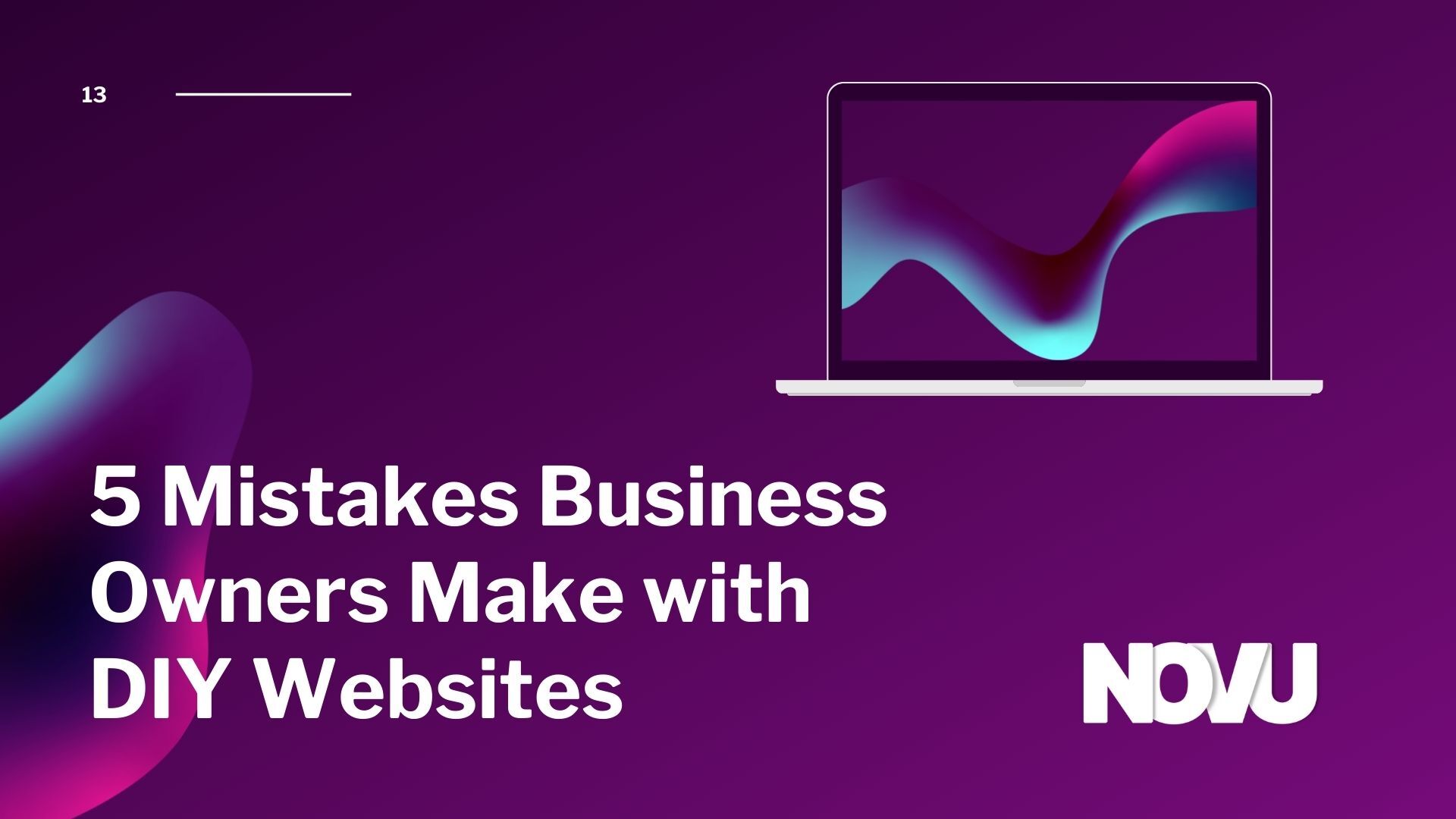 Small and mid-sized business owners wear a lot of hats. It's part of the job. On any given day, you have to be a salesperson, an accountant, a project manager, and an HR representative — and that's all before lunch.
Your company's website probably falls under that umbrella too. You may have figured out how to get it up and running, but there's much more to it than that. In fact, a successful website requires more than adding some words and images to a template and forgetting about it — especially if (and when) it breaks.
Do-It-Yourself (DIY) websites are a great starting point, but they can produce a lot of problems that reflect poorly on your business. Let's take a look at five common mistakes businesses owners make with DIY websites.
1. Bad Design (Or No Design At All)
First impressions matter. People make decisions based on visual appearance all the time, and your website is no exception.
Poor design can damage your credibility instantly and will drive people away from your website before you even have a chance to pitch them on your products or services.
Bad website design takes many forms, but some of the most common are broken links and failing to optimize your site for mobile devices. Given that more than half of all internet browsing happens on mobile devices today, this is low-hanging fruit that you can't afford to ignore.
2. Slow Load Speed/Bad Hosting
Speaking of first impressions, the little things matter. If your website takes ages to load, people won't even get to form a first impression - they'll just leave.
Google's best practices state that your website should load in less than three seconds, but in general, the faster the better.
Google also found that 53% of mobile users will abandon a website if it takes more than three seconds to load, so this is another must-have for small business owners who want a website that empowers growth.
3. No Trust Signals
It's easy to make bold promises and statements, but living up to them is even more important. Shoppers everywhere choose to buy based on trust. And the bigger your value propositions or claims are, the more trust you need to create.
The most common trust indicators for a company website are testimonials and reviews. You can incorporate this type of social proof throughout your website — placements can range from the homepage to product pages to the checkout screen.
Another important trust indicator is making sure your website doesn't have any spelling or grammar mistakes and fact-checking your information. An egregious spelling error on your homepage, for example, or stating an error as fact can damage your credibility and give an undecided prospect a reason to leave your site.
4. Unclear CTA/Paths to Action
It's easy to assume that your website is easy to use if you built it yourself. After all, it makes sense to you, and you can use the website just fine, so why wouldn't it make sense to everyone else?
Unfortunately, that isn't the case — especially when it comes to links and calls to action (CTAs). For example, just because a link says "click here" doesn't mean that people will actually click.
Your CTAs need to be clear and compelling if you want to get customers to engage. A phrase like "Get a Free Quote Now," which gives the user a reason to click and adds urgency with the word "Now," is far more likely to garner clicks and conversions than a button that says "Click Here."
5. Not Maintaining Your DIY Websites
Your company's website is a lot like a car — it needs maintenance. If you don't put oil in your car, it will keep working for a while, but performance will suffer. And eventually, it will break down and require a more expensive solution when it does.
Websites need to be kept up to date in the same way. You need hosting on a fast server, active monitoring for security threats, and regular updates for everything from back-end plugins to user-facing content.
Most business owners don't have the time or the skillset to manage all of these components, which is why too many businesses have "set it and forget it" websites that don't accurately reflect the company's capabilities.
DIY website mistakes that cost you money are one of the big reasons business owners are turning to managed website partners. You can outsource everything from design to hosting, security, and maintenance for a much lower time and cost investment than doing it yourself.
By taking website maintenance off of your plate, you can get back to doing what you do best — running your business.
NOVU is the industry leader in managed website partnerships for small- and medium-sized businesses. Click here to contact us and learn how you can get a new, engaging, professional website right away!