5 Ways You Can Optimize Your eCommerce Store for More Sales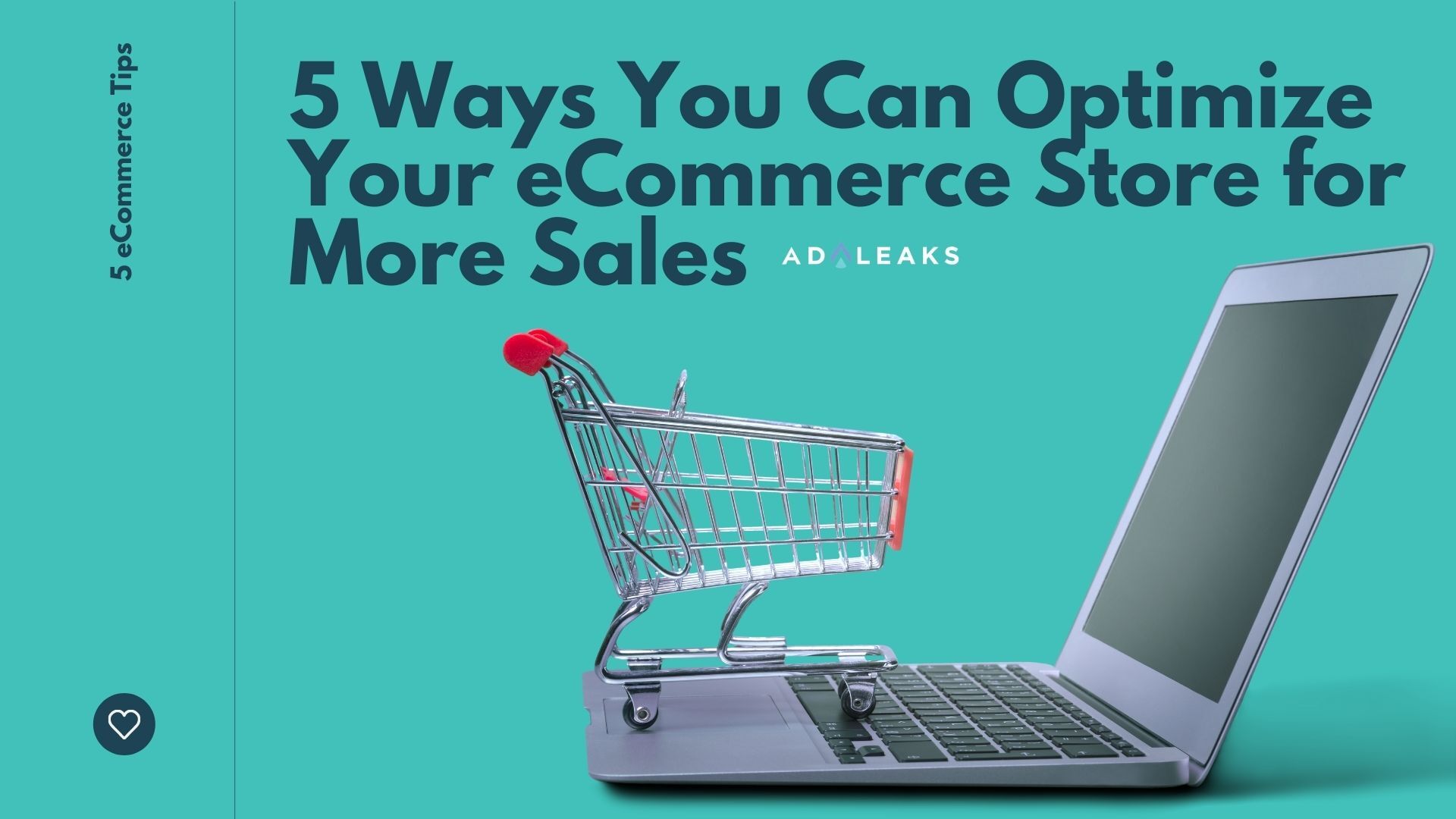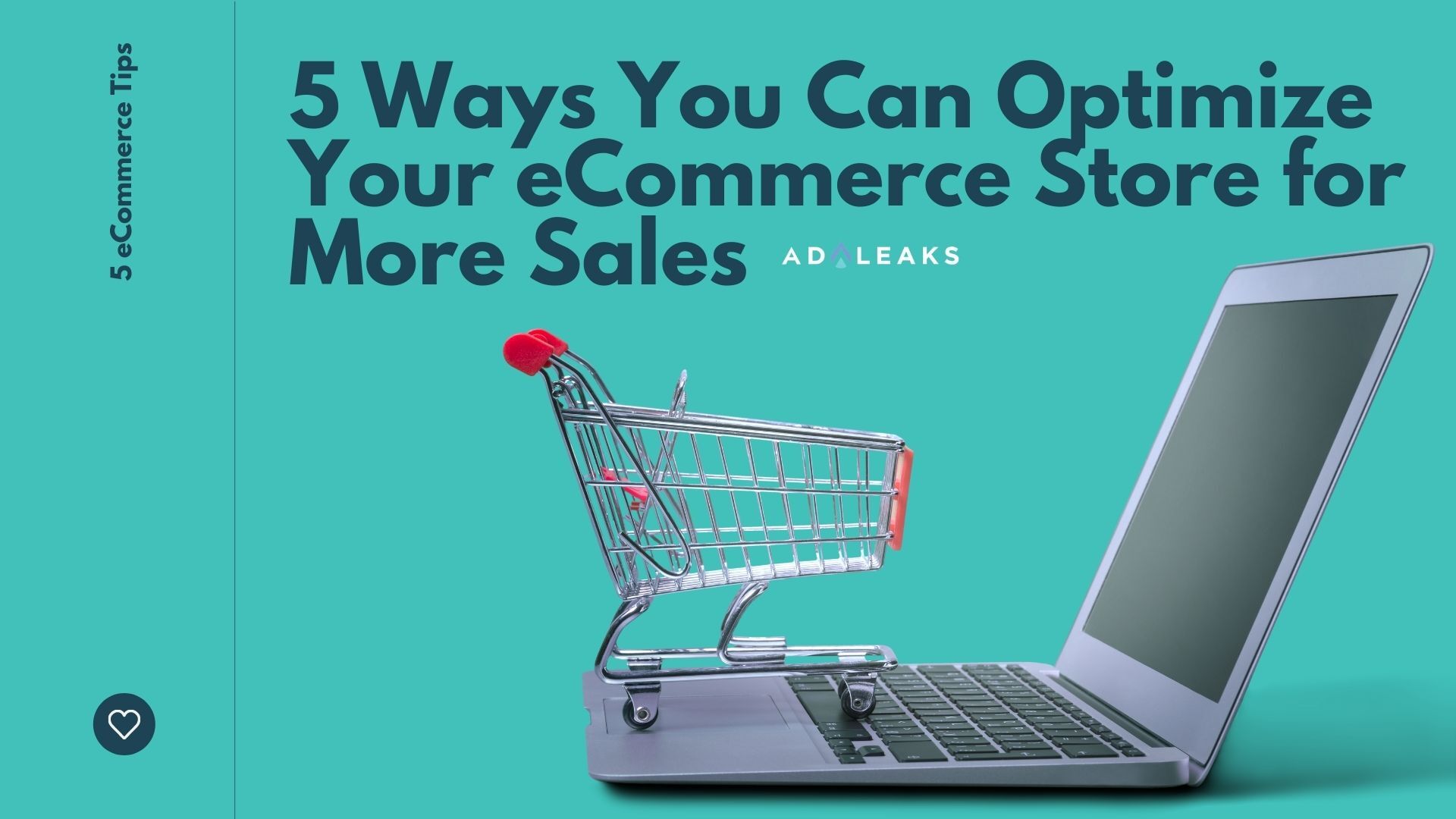 Editor's Note: This post is an excerpt from AdLeaks' exclusive ebook, The Million Dollar eCommerce Checklist. For the rest of this guide and much more exclusive digital marketing content, click here to join AdLeaks now.
Growing brands and eCommerce sellers typically learn through trial and error, but we have a shortcut.
We've leveraged the data and experiences of AdLeaks' expert membership to gather and share the best tactics for boosting eCommerce conversion rates and growing your brand.
Here are five ways that you can optimize your eCommerce store for more sales:
1. Connect To The Why's & How's Behind Your Brand
Effective digital marketing is all about connecting with your target audience.
You'll need to do much more than create a product and hope it succeeds based on quality alone. And talented marketers are already innovating and finding new pathways to reach their niche.
The hottest brands understand the power of their stories, their reason for existing, and the deepest needs of their customers. You've got to take a deep dive into the why's and how's of your brand before the magic can begin.
Take some time to stop and answer these questions if you haven't yet:
1. What are you selling?
Write a short description without thinking too deeply about it. Just let it flow. Get back to basics.
2. What is your brand's story?
What is the story behind it? Who discovered it? Was there a pivotal moment that led to the product's creation?
3. How did the brand spring up?
What is the story? Do you need to interview company founders or any others to get the full story?
If you're the founder, have you ever sat down long enough to write your story? If not, get going! Write it now.
4. What makes your brand different from others on the market today?
Make a list of what makes your brand unique.
What made it unique in the beginning when the brand was conceived? And what makes it different now? How have things evolved?
5. What is your brand promise?
Is it clear and concise? What are your product guarantees? What standards do you have for your leadership and/or team members?
2. Reduce Your Customers' Risk to Optimize Your eCommerce Store
Competition is fierce, and it's vital that you find ways to differentiate your brand.
One important way to do that is by reducing the perceived risk of your products and services.
This can happen by offering one or more of the following:
Lifetime Guarantee
Free Trial Guarantee
First-time Guarantee
Lowest Price Guarantee
The Happiness Guarantee
The Fun Guarantee
A Branded Guarantee
There are a growing number of brands that get these concepts and are growing exponentially as result. Also, make your guarantee visible throughout the entire checkout process.
3. Make Cart Items Visible At All Times
Making items in your shipping cart viewable from everywhere on your eCommerce site is another effective tactic to keep would-be buyers engaged.
Crate & Barrel does this seamlessly by allowing shoppers to hover over the cart icon and see all items in their cart. You can see how the cart shows up when the mouse hovers over the icon here on Crate & Barrel's website: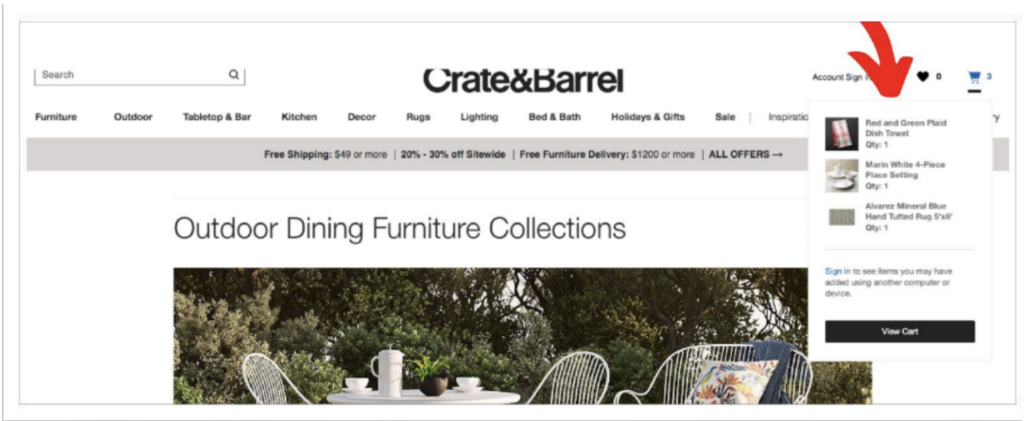 Joseph A Bank Clothiers also followed this rule and saw shopping cart abandonment fall by about 8 percent. These results came after they studied 200 leading brands, many of which made the same discovery.
4. Reduce the Number of Checkout Pages
As you can see in the following chart by Statista, one of the top reasons that consumers abandon their carts is a long and confusing checkout process:

Each step in the checkout process gives consumers one more chance to allow their uncertainty to take over. By shortening the number of steps and streamlining the checkout process, you're much more likely to get the conversion.
As reflected in the graph above, your strategy to streamline the checkout process should also:
Make sure your potential customers are aware there aren't any payment security risks.
Avoid hitting your customers with unexpected fees.
Make shipping fees transparent throughout the entire shopping process.
5. Offer Free or Flat Rate Shipping
One of the top reasons for cart abandonment is related to shipping costs being too high or blindsiding users with unexpected shipping costs.
There are a number of brands that offer discounted products and then try to make up for their loss by charging outrageous shipping costs. We do not recommend this.
4 Quick Shipping Tips to Optimize Your eCommerce Store
Make shipping costs visible as early as possible
Offer flat rate shipping through the entire checkout process
Provide a number of shipping options
Yes, implementing one or more of these changes may be more expensive for you in the short term, but you may be surprised to see how much your revenue grows over a longer window.
You can get more tips to optimize your eCommerce store from our exclusive Million-Dollar eCommerce Checklist eBook in the AdLeaks Vault — click here to join AdLeaks now!