Partner Post Roundup | Welling Media on Content Creation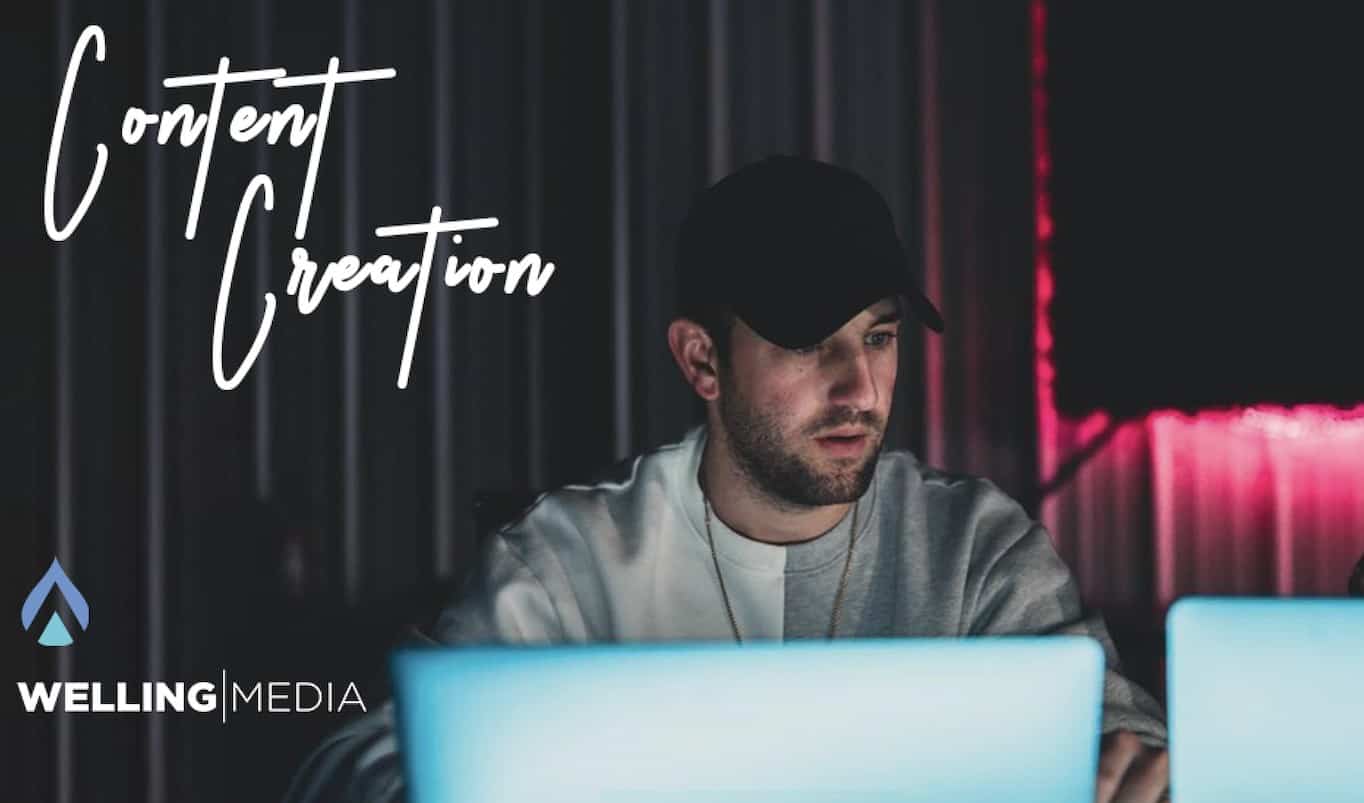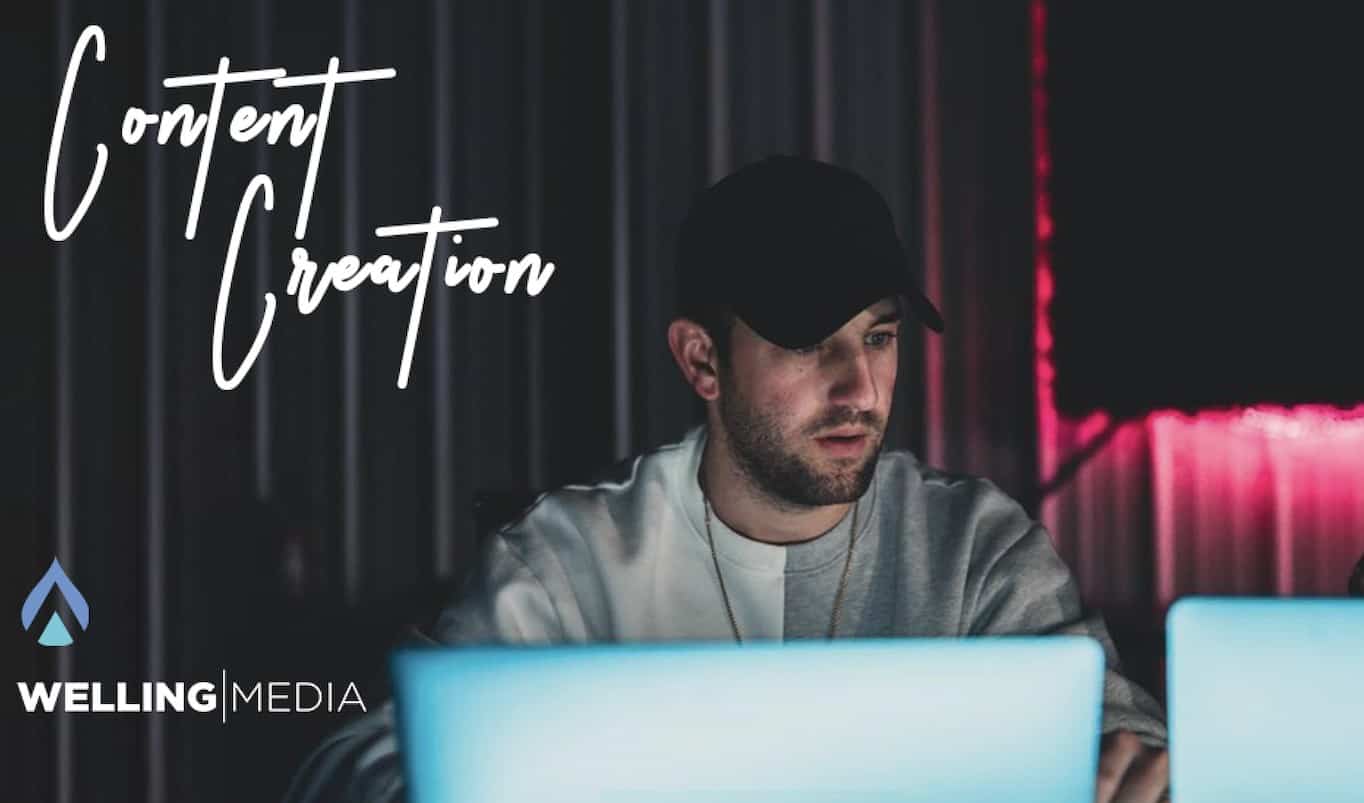 Howdy folks!
One of our partners, Welling Media, has a bunch of useful content creation insights on their blog.
Welling Media creates captivating videos and imagery for DTC eCommerce brands and products to generate revenue through paid and organic campaigns. They've successfully sold more than $4 million in content to their clients since 2018, so they know what they're talking about.
If you haven't seen Welling Media's work, you should check it out. But be warned — it might be hard to go back to your existing creative once you've seen their stuff.
Check out the Featured Snippets below for tips that you can apply to your content creation.
Variation Adds Value
Is your Instagram or Facebook feed a little… same-y?
Even if you're posting professional-level content and images, using the same format and style for each post can cause followers to tune you out over time.
Welling Media has some suggestions on how varying your content creation can keep your audience — and your team — engaged.
Featured Snippet
"...Your feed should be treated with the same importance as your website. What you post shows buyers what you focus on, so if you're only posting product content, what does that say?
"Using different types of content rather than just product photos will help you engage your audience, thus providing them more value and keeping them coming back for more.
"Posting more diversity also challenges you to think outside the box on what type of content you want to post.
"This gives you the opportunity to incorporate your company's core values into your content be it through showing your company culture, workspace, reviews/results from your product, etc…
"Now that you have an idea of why it's important to put time into your feed, we can go into the different types of content and why they are beneficial to you and your audience."
Content Types:
Flatlays
Product Lifestyle
Lifestyle with Models
Videos
GIFs
User-Generated Content (UGC)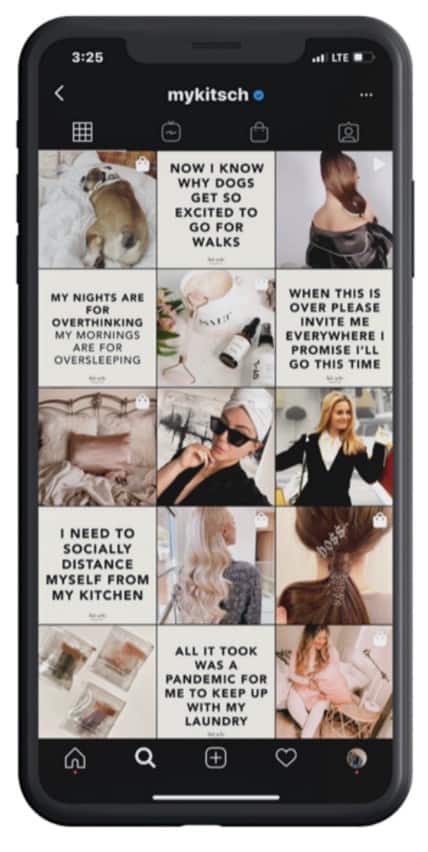 "We often see brands only sticking to product shots or one type of content, but those alone won't keep your audience following and interacting with your feed. As you can see above, things like UGC and GIFs are playful and bring life behind your brand!
"You're not just a computer trying to sell to your consumers, there's value behind your brand and people are waiting for you to share that."
Selling on Fear
COVID-19 and the resultant shutdowns have forced brands and sellers to navigate unprecedented uncertainty in the global marketplace.
Welling Media, like other notable industry leaders, says that trying to dodge or exploit the situation will have lasting negative effects for businesses.
Featured Snippet
"Consumers are so smart and only getting smarter, they can smell when they're being sold to and it's a huge turn-off, especially in the times we are currently in. Right now is the time to dive deep into creating an intentional community around your brand and how you want people to see it going forward…
"First and foremost it is important to understand who you are connecting with and speaking to, figuring out your audience is crucial on so many different levels, but especially in situations like this.
"You need to know who you will be targeting and who will be absorbing your message. Think about it — how do you know what you're going to say without knowing who you're talking to?
"Once you have your audience, you can focus on your message. The details and nitty-gritty will vary greatly on who you are speaking to.
"One common thing brands should be doing though, across all industries, is being upfront and honest with their consumers. Address things like shipping and production, as avoiding the elephant in the room will only make your customers feel like they're being deceived.
"You may have setbacks in regards to shipping and production but by being upfront you aren't setting unrealistic expectations and people will overall be more patient and understanding. Focus on sharing the things that you do have security in as far as production. In the long run, this honesty will translate and win your ideal customers over."
A New Way To Test Creative
Looking for a new formula to test and scale video ads? Try this step-by-step guide from Welling Media, which has been effective for a variety of clients.
Featured Snippet
"Our team has been dumping three versions of video (as unique as possible) into an open targeted CBO campaign and finding a profitable winner within a week or two, that we can then use to scale up.
"This is something that the team is producing at scale for a number of our clients, which means we know it works. We're on average pushing out about 20-30 of these a week due to them crushing across multiple industries!
"Here's where the magic happens. Ready?
FORMAT: 4:5 (Vertical for news feed)
LENGTH: 30-45 seconds
STYLE: A mix between direct response and lifestyle.

Make sure to pay attention to the text, it's a big part of the video's success.

MUSIC: Soundstripe or Epidemic.

You'll need to sign up, but it's cheap, it will be licensed property, and both sites have great music to choose from!
"Here are some ways you can do this for your brand.
"Call up a local videographer, show them this video, and say you want a version for your product. Find yourself a good-looking human and offer them 100$/hr to be your model. It's that easy.
"Have your videographer edit three versions for you, all with the first three seconds different from each other."
Ready to take your content creation to the next level? Check out what Welling Media's up to — click here to learn more.
For exclusive digital marketing tips from the world's top ad buyers, Join AdLeaks today!