How Can Better Customer Support Improve Sales?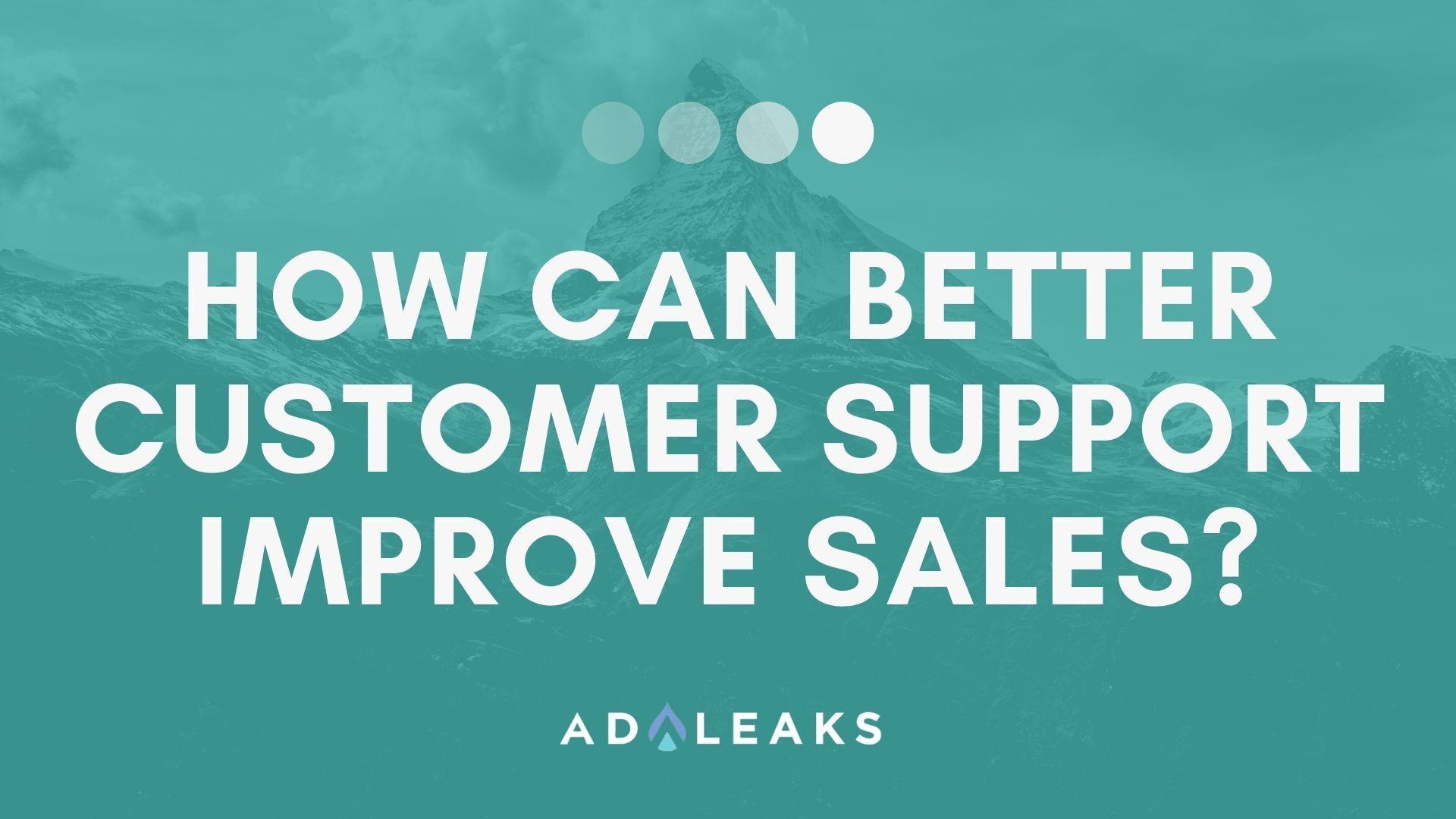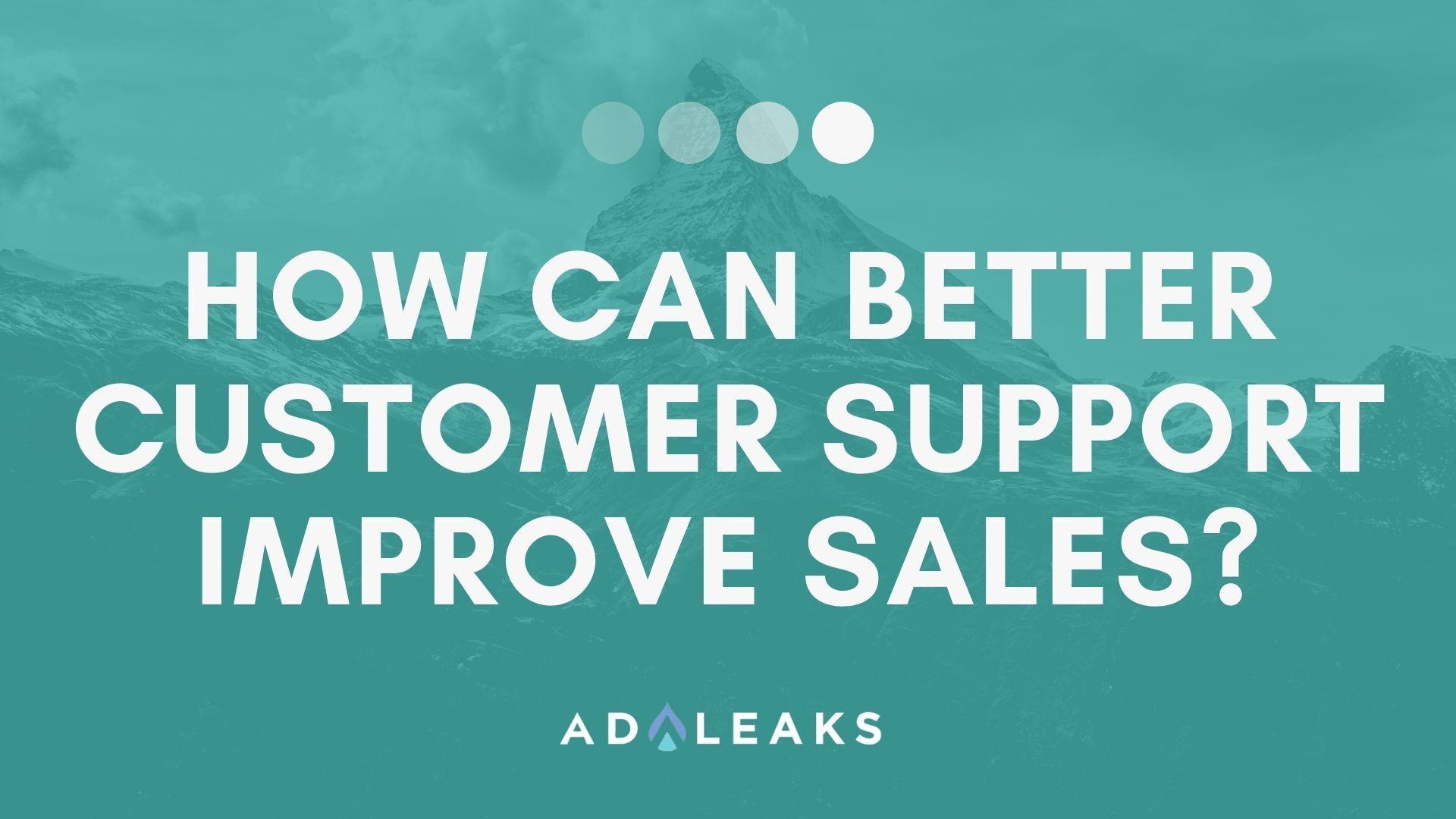 Most people still come up with resolutions for the new year. They want to lose weight, learn a new language, eat healthier, and the list goes on. Should brands and companies have resolutions too? If they did, the top of the list would probably include "sell more"!
While it may not be new, exactly, increasing sales is something that all businesses want for 2022. They are looking at budgets, sales funnels, advertising platforms, and anywhere extra sales can be made.
One avenue that businesses are exploring actively is providing better customer service and support.
It's been said time and again that customer support isn't just for solving people's problems. It's also a platform that you can use to sell more. Let's look at a few different ways that better customer support can improve sales.
AI And Customer Support
There are lots of ways that better customer support and service can improve sales.
Effective customer support can generate vast amounts of data that you can analyze and use to improve the customer experience. Customer support can also provide insights into customers' needs, interests, and desires.
If you integrate automation, artificial intelligence (AI), or machine learning in your customer support program, that can provide additional benefits. These systems can speed up reply times and dynamically show customers other products or services that they might be interested in. 
Customers who receive relevant recommendations are more inclined to buy. Amazon, for example, has mastered this technology.
AI can handle a large volume of customers at the same time, improving efficiency and user satisfaction.
Customers who receive responses quickly are more likely to trust the brand. And greater trust means more sales.
Choosing the Right AI for Better Customer Support
Picking the right kind of AI for your business can also impact your customers. Some options to consider are:
Chatbots
Auto-generated product descriptions
Insurance and other services with products
Image recognition
AR and VR
Also, if you are looking for some automation tools that will help in this area, check out this post.
According to Salesforce, high-performing teams are more likely to use AI than underperforming ones. This means AI and people need to work hand in hand. Why? 
Because AI, at times, just won't be enough to deal with specialized problems. Further, customers don't want to feel fobbed off onto a machine, so real people will always be a necessity.
AI can collect and pass the right data on to the 'human' customer service team before communication with the customer begins. This enables the customer service representatives to better meet customers' needs and queries seamlessly, and creates another touchpoint that you can leverage for more sales!
How The Human Touch Helps With Better Customer Support
If you have a setup where you take inbound calls or have real people answering real questions, you have to train those people to say and do the right things at the right time. How and where do you begin?
Customer service representatives are the face of your brand, so they need to understand your brand, including your in-house style and ethos.
When customer service representatives understand the brand and feel like they're a part of it, their quality of work will improve. And because the success of the brand is linked to their success, sales will increase too.
On the other side of the issue, business owners need to understand that customer service can be:
Repetitive
Non-challenging
Stressful due to rude customers or time pressures
Low in satisfaction
So compensate by making the work more interesting, and allow representatives to give suggestions and participate in the strategies. You can also provide incentives to sell more, as long as they don't compromise the quality of your customer support.
Tips for Improving (Human) Customer Support
Successful customer service requires training. There are a plethora of things to include in these interactions but some of the top tips include:
Teaching reps to deal with emotional interactions and know how to respond appropriately
Get rid of reps using negatives and work on teaching them to use positives. Don't highlight what can't be done but what can be done
Train reps to gently gather extra information from customers to help them effectively
Monitor customers who are struggling with the service or product and reach out to them
Learn to listen and look for the right opportunities to sell during the interaction
Solve problems before selling something
Make a clear connection between the product you offer and the customer's needs
Ensure reps have a comprehensive knowledge of products, services, promotions, and discounts available
Be human and show empathy (which is something AI just can't do!)
To take advantage of more tips, digital marketing secrets, and deals including Gorgias, a customer support helpdesk, click here to Join AdLeaks now!