Heads Up! Facebook News Feed Ads Are Changing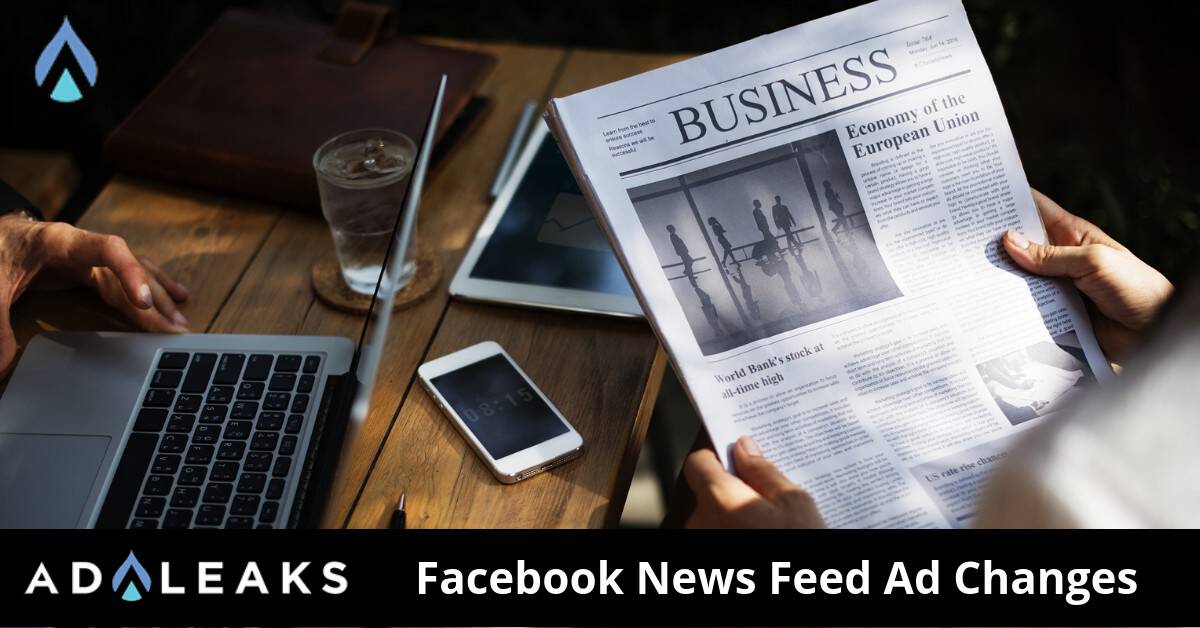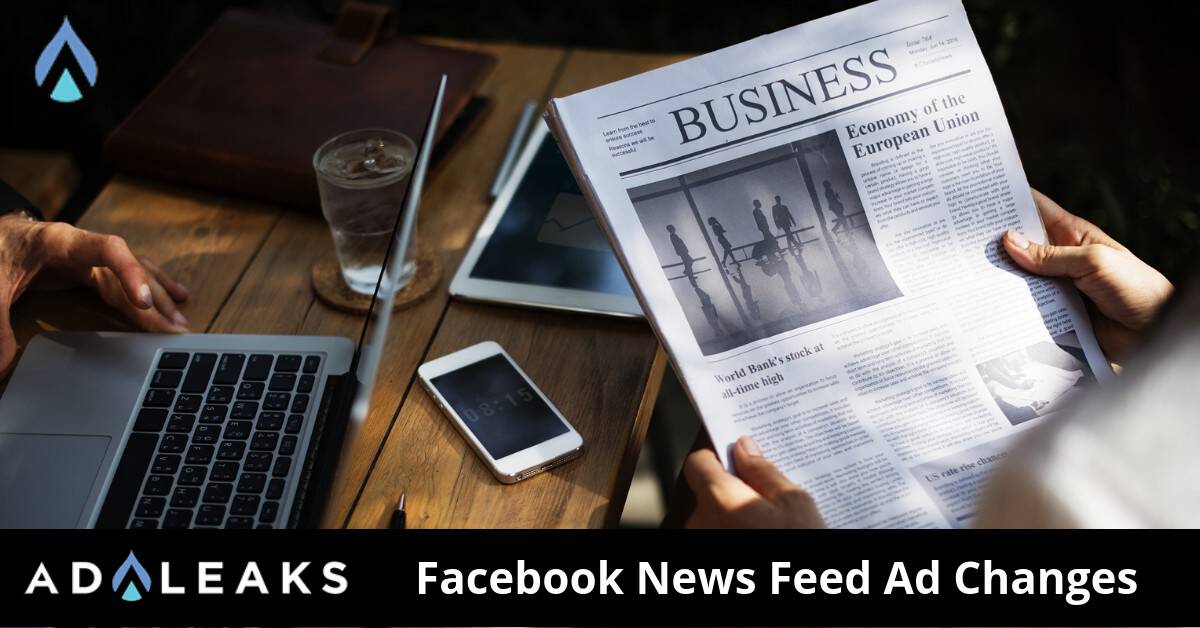 Facebook is doing some tweaking to ad creative on its mobile News Feed. They are constantly studying, changing, and improving small, yet important details. They need to ensure that both advertisers and users are happy on their platform in order for everyone to continue investing time and money. Not to worry. We have all the details on the changes coming to Facebook News Feed ads.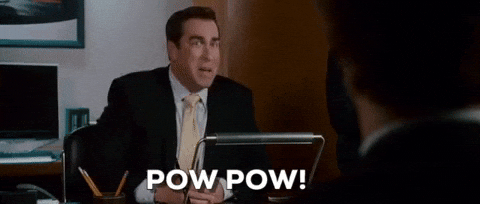 4:5
The maximum size for photos and videos will be reduced to 4:5 as of August 19th. Up until now, the sizing has been 2:3. Meaning, photos and videos that are taller than 4:5 will be masked in the News Feed. This change shouldn't be too much of a burden for images. You can crop your image in a way that keeps the focus of the image in the center. However, this may be a bigger burden for video content. Advertisers that use black bar videos with text overlay will have a harder time cropping videos and not losing important parts of the videos.
Fewer Lines
In addition, now only 3 lines of primary text will be shown on the mobile News Feed. Meaning, ad copy has never been so important. You will now only have 3 lines to capture users and get them to engage. Beyond the 3 lines, users will be prompted to click "See More" in order to read the remainder of the ad copy.
Facebook has not yet confirmed if clicking to expand the text will count as Clicks (All) on your metrics.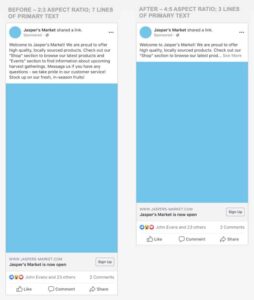 What This Means for Advertisers
By limiting the creative size and amount of copy, fruitful content is now more important than ever before. Facebook said its hopes with this change are to force advertisers to make more engaging ads. Certainly, this will be a tougher transition for those running a large number of campaigns as the copy and creative will automatically change to the new format. On the other hand, this will make it easier to use the same assets on both Facebook and Instagram.
There have been some concerns from advertisers. For example, this change is coming up in under 4 weeks and an official announcement of the change has yet to be sent to advertisers. Sufficient time is needed to alter ad copy, images, and videos to ensure their campaigns continue to get the engagement they're aiming for.
Change is Growth
"The changes to text, photos and videos are designed to simplify our formats and improve the consistency of our mobile experience. This will help drive increased ad effectiveness and make it easier to use the same assets on Facebook News Feed and Instagram feed." -Facebook
In short, Facebook is shooting for a more universal, simplified format across its platforms. Make sure you are staying up-to-date with the updates and changes that they roll out. In return, it will help you to stay prepared and will benefit your marketing strategies.
Happy Hunting!