How To Achieve Success with Responsive Search and Display Ads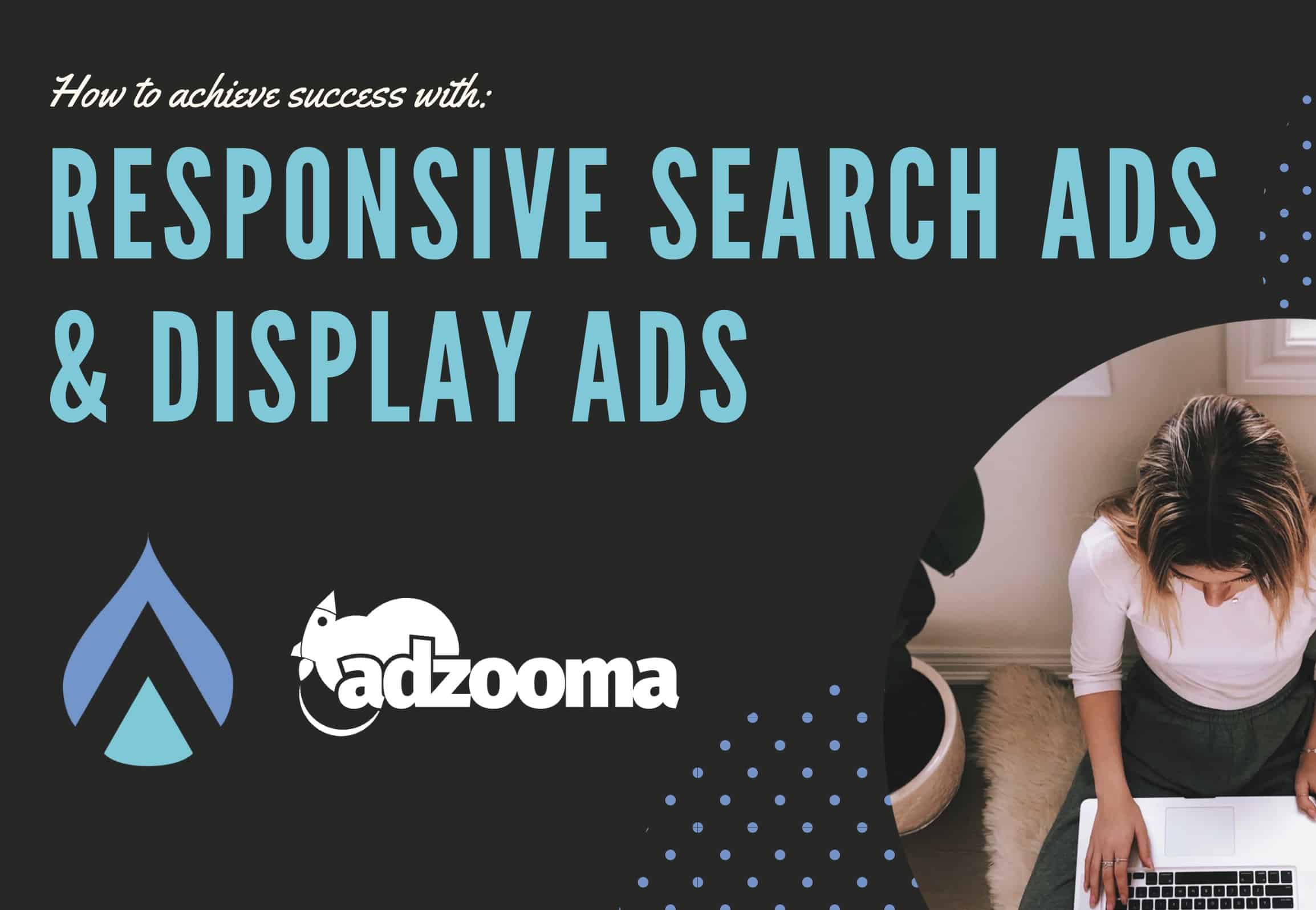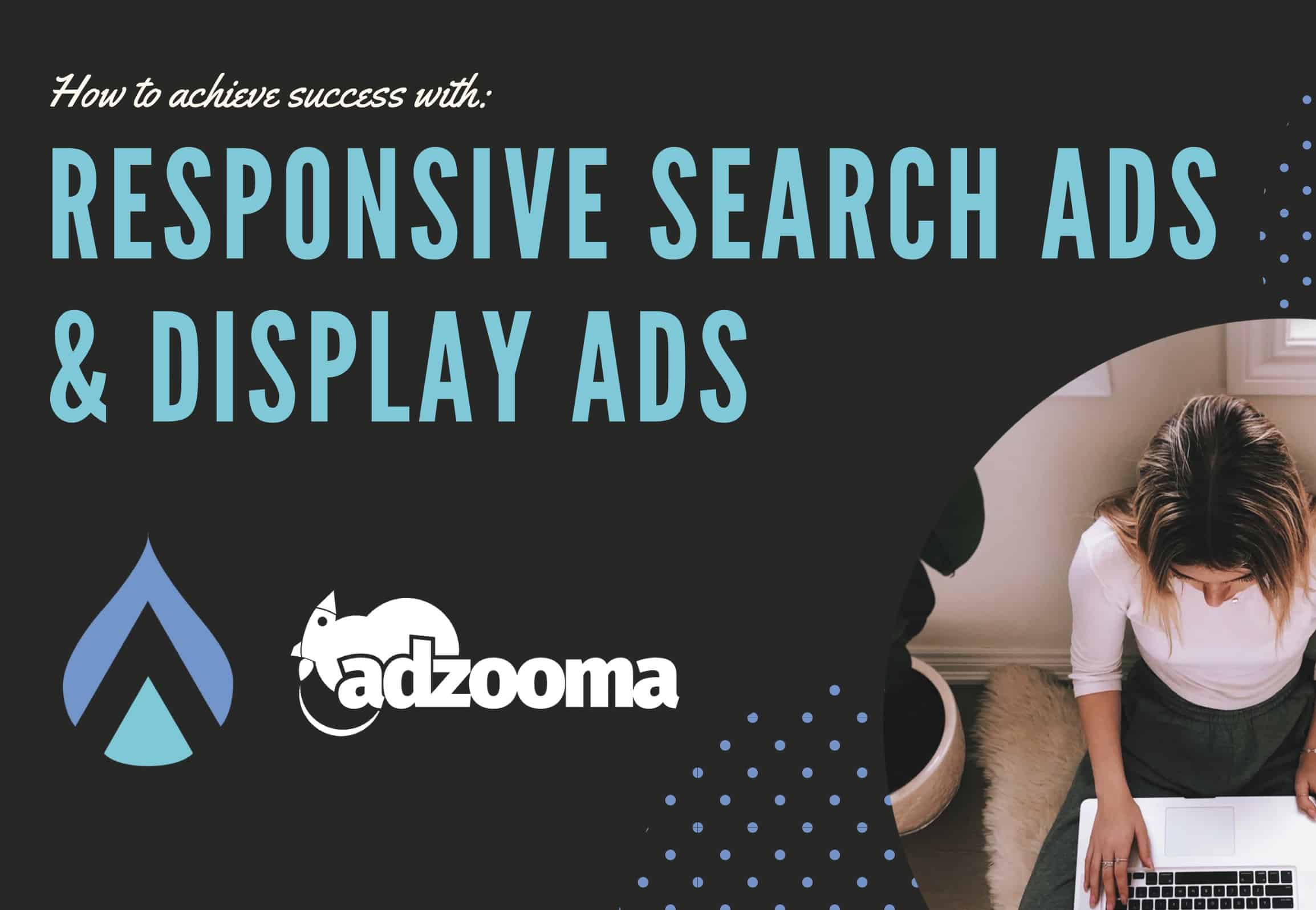 Over the last few years, Google has introduced responsive search and display ads that improve performance with the power of machine learning.
As you probably know, creating good ad copy, testing variations, and analysing the results of ad copy performance can be difficult and time-consuming. In addition, analysing and showing the right ad copy in real-time at every single auction is impossible.
To help you succeed, we've broken down everything you need to know about Responsive Search and Display Ads.
Responsive Search and Display Ads: What Are They?
Until recently, Responsive Search Ads (RSAs) were still in the beta phase. But they're becoming more and more mainstream after early adopters drove significant improvements in performance.
Essentially, RSAs group headlines and descriptions to create an optimum combination for search queries. Advertisers can provide up to 15 headlines and four descriptions. The algorithm runs ads with all the possible variations, and uses the power of machine learning to discover the best performing combinations.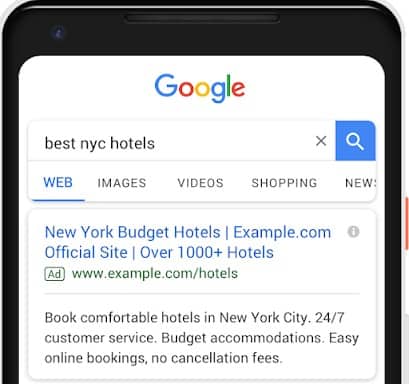 There are also some advertising management tools that will break down this data for you and highlight which campaigns are bringing in the most money.
We thought this was extremely valuable at Adzooma, as it reflects the reason we created our innovative platform in the first place -- to make online advertising quicker, easier, and more profitable for all businesses.
Our free reporting suite provides a whole host of data-fuelled reports to help you do this, including the Best and Worst Performers Report.
This allows you to compare two campaigns from your Google, Facebook, and Microsoft advertising accounts, generating data from your impressions, clicks, and conversions for each.
How To Find High-Quality RSAs
The first rule of RSAs is to treat them as a different ad type from your existing Extended Text Ads (ETAs). ETAs are limited to two headlines and one description, which implicitly urges advertisers to squeeze every character possible into every asset.
With RSAs, you can include up to 15 headlines. Therefore, as an advertiser, you can "afford" not to max out the character count of every single headline. For example, you can make one headline variation just the name of your brand.
The most important thing for you to do is ensure the headlines in your RSAs are unique and work well together in different combinations.
Measure Results Like A Pro
RSA performance should be measured according to results-oriented metrics like clicks and conversions, not click-through rate. Moreover, if you run RSAs, they will not take traffic from your existing ETAs, but optimise for getting incremental impressions, clicks, and conversions.
Sometimes RSAs might have lower click-through rates (CTRs), but this is nothing to worry about. The performance metric to focus on is incremental traffic.
RSAs come with two performance reports in the Google Ads interface. The reports help advertisers understand how the different headlines perform on their own and the most shown combinations.
The asset report shows the number of impressions of different headlines. A best practice is to gradually replace headlines with the lowest impressions.
The other report shows the ad combinations shown to users and which combinations had the most impressions.
Responsive Display Ads
Display advertising can be a challenge for small businesses because of the cost of generating high-quality creative campaigns.
For example, creative assets have to be reproduced in different sizes to fit the specifications of each platform. Something like not having the right size banner can limit the reach and negatively impact your campaign. On top of that, you have to design additional creative for channels like YouTube and Gmail.
Responsive Display Ads (RDAs) come as an opportunity for advertisers who want to save time and reach more inventory.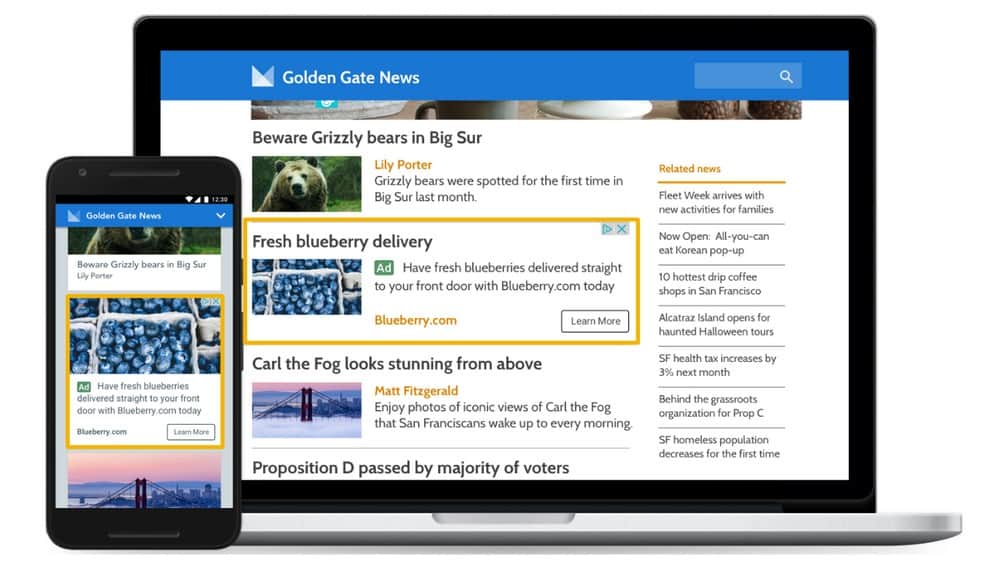 The advertiser provides the RDA assets, which include:
Business name
Long headline
Logo
Up to five short descriptions and headlines
Up to five images
Machine learning-powered technology combines these assets into ad variations that can appear across the Google Display Network, including on YouTube and in Gmail.
Setting Up Responsive Display Ads
One of the biggest benefits of building Responsive Display Ads is the ease of the setup.
When you enter your domain, Google Ads can scan the website and extract the logo and images. Advertisers also have access to a free repository of good-quality stock images for their ads.
When building RDAs, advertisers see a similar ad strength score like the metric Google uses for RSAs. The score measures the quantity and diversity of assets.
Our recommendation is not to publish ads ranked for poor ad strength, or ads with less than two images. The more high-quality assets you provide, the better the chances of one or more high-performing combinations.
Similar to RSA asset performance reports, advertisers can see performance ratings for each asset. Advertisers can gradually replace low-performing assets and double down on high-quality ones. A combination report also shows the top ad variations.
The Secret To A Great Responsive Display Ad
The most important asset of a successful RDA is the image. Make sure you use an image different from the standard image ads in your display campaign.
RDA Image Tips
The best performing assets are clear, high-resolution photographs in a natural physical setting.
Text, logo, and call to action overlays are obsolete. You can add these as separate assets when you build the ads.
Images with a strong visual focus that connect to the message you want to present.
For your text assets, try to use short and unique headlines. Avoid anything too generic or salesy. Also, since you have a separate logo asset, there is no need to repeat the brand name in your headline.
RDA Copy Tips
The long headline must demonstrate a unique value proposition. This asset might be shown without description text or can run as an individual text ad.
Start the descriptions with the most important information like promotions and CTAs, because sometimes these assets might be shortened on smaller screens.
Lastly, when adding your business name, stick to a conversational brand name – no Ltd. or LLC as this looks too formal.
You can choose how to structure your display ad groups. Some prefer using a few RDAs per ad group or combining RDAs with standard image ads. In any case, we recommend adding at least one RDA per ad group.
Final Thoughts on Responsive Search and Display Ads
Responsive search and display ads are big time-savers when it comes to testing and implementing new ad copy at scale.
They work great together with standard image ads and expanded text ads to unlock incremental click conversions. This can also make your ads eligible to compete in new search auctions and show on more display inventory.
Moreover, advertisers ensure good brand representation by bringing in high-quality, unique and helpful text and image assets.