5 Benefits of Using Artificial Intelligence in Email Marketing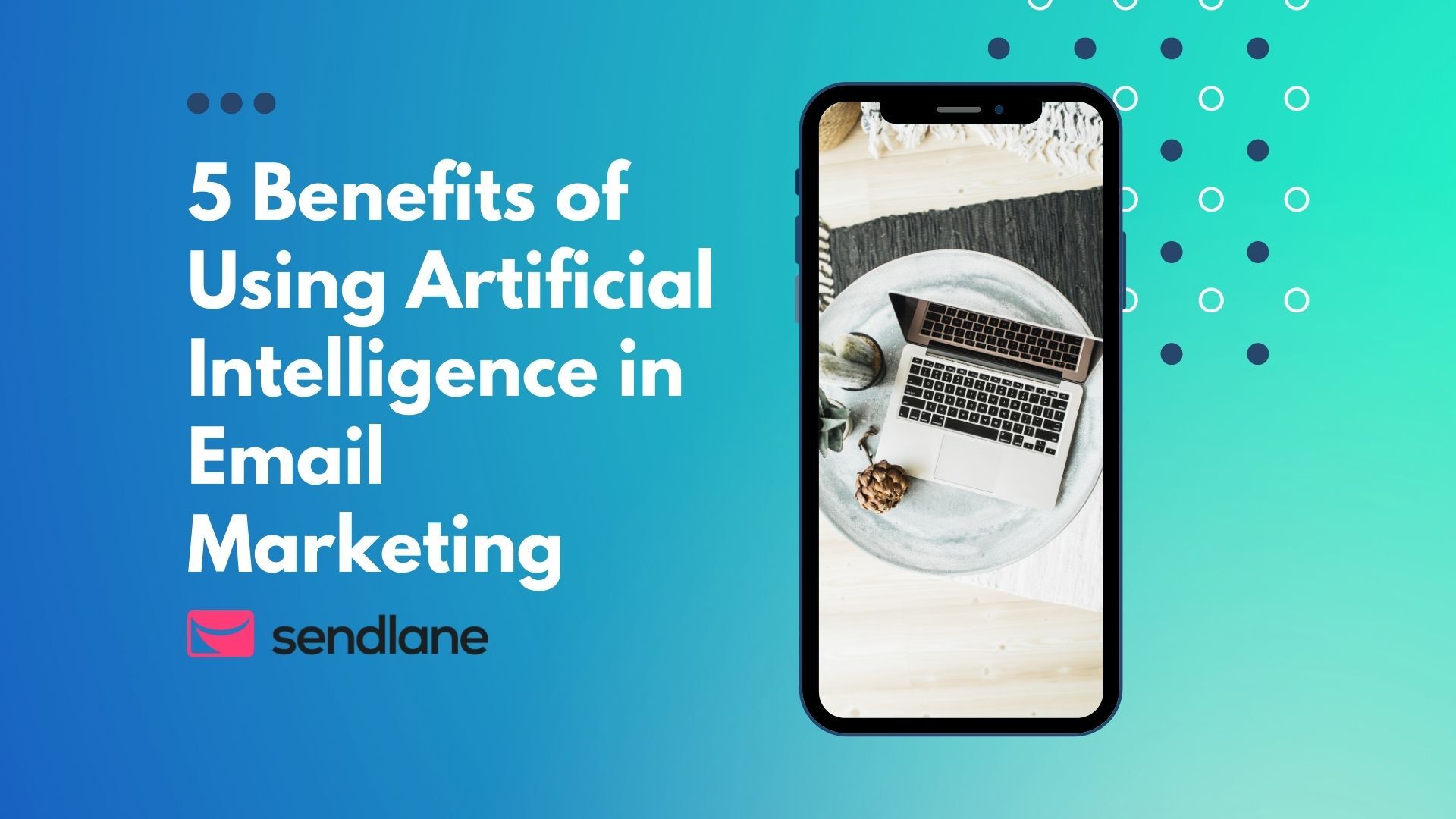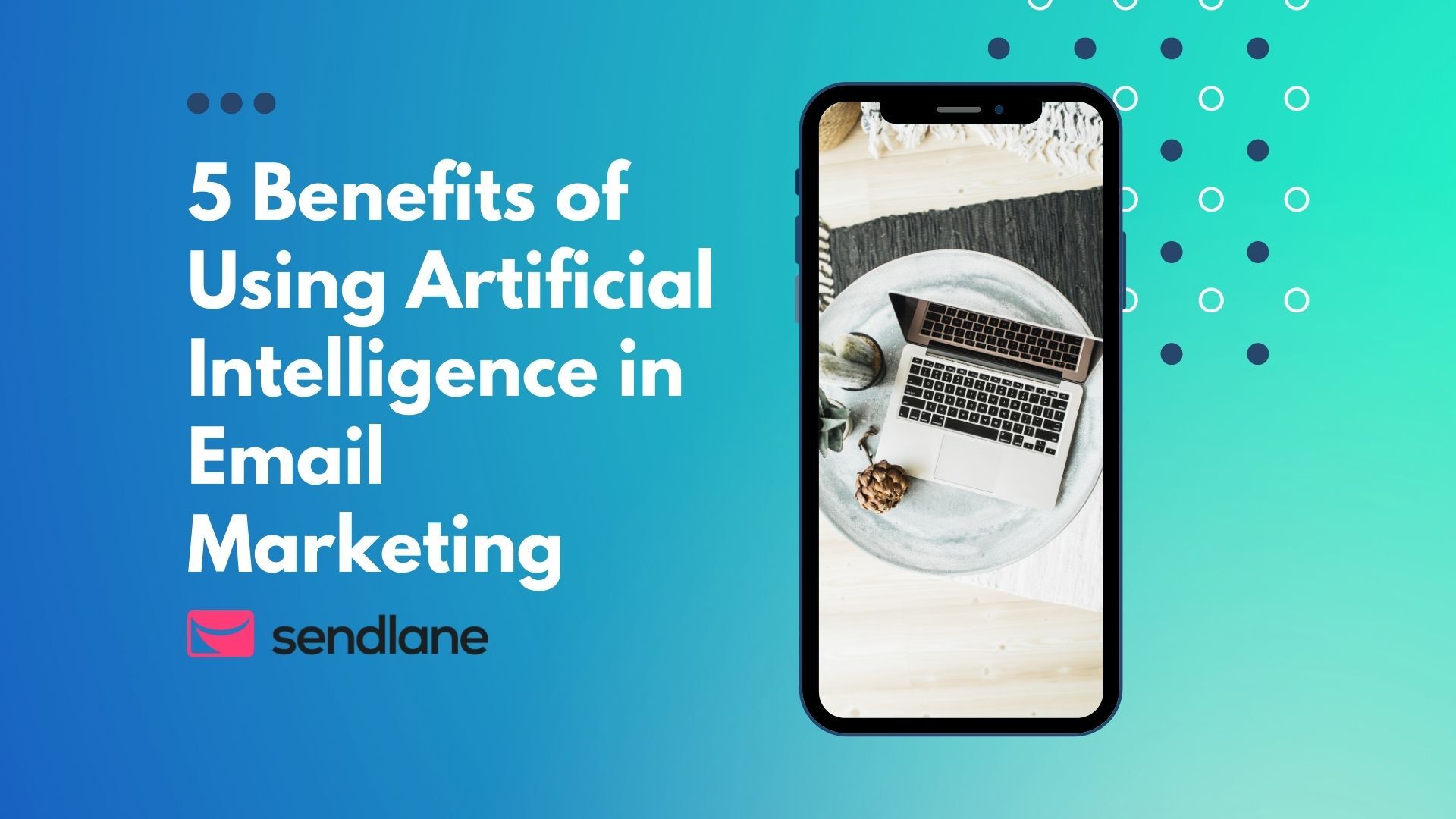 If you grew up watching movies like The Matrix or Terminator, artificial intelligence (AI) might seem scary. But using artificial intelligence in email marketing is more like adding an extra set of helping hands than a robot stealing your job.
In fact, you may be using artificial intelligence already without realizing it, like opting into better suggestions for online shopping or getting targeted emails in your inbox.
Let's dig into what AI can do for your email marketing — and how the game is changing.
How Does Artificial Intelligence in Email Marketing Work?
In email marketing, AI uses data and customer behavior to shape campaigns, support subject line and copy quality, and tailor messages for specific readers.
When you're building email marketing campaigns, think of AI as that talking paper clip from Microsoft Word, except actually useful.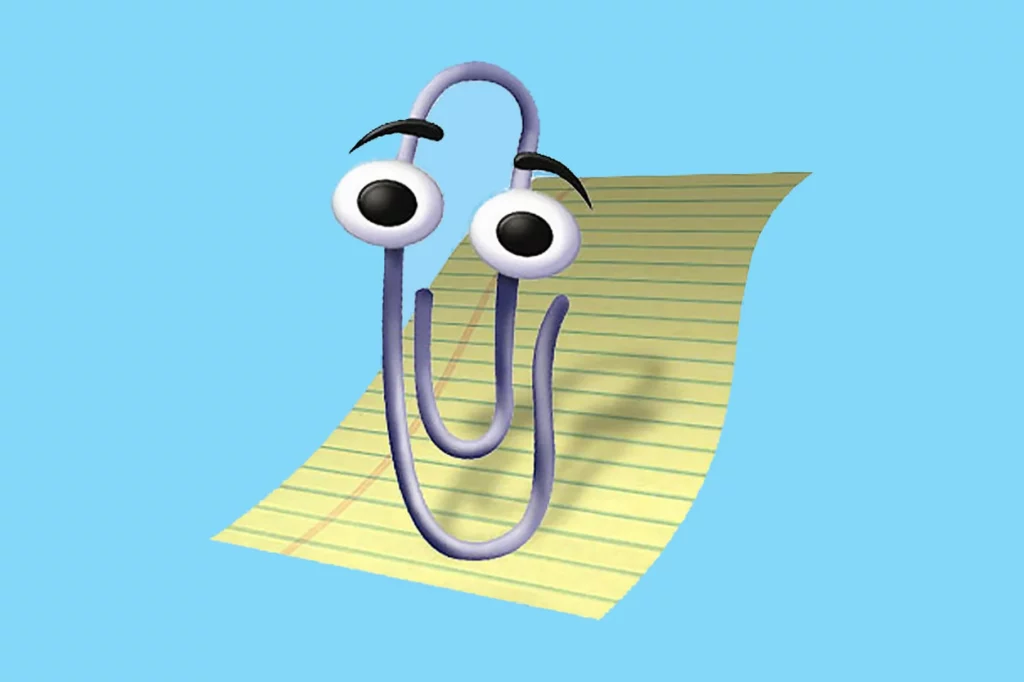 AI can track subscriber history, look at buying and behavior patterns, and use that data to determine when you should send emails and what type of language will persuade your audience.
That's what makes AI so useful — it makes sure that every email you send is the best possible version of that email.
In addition to optimizing subject lines for more clicks, AI in email marketing also provides the following functions:
Predictive analytics that tracks engagement and behavior to optimize current and future campaigns
A/B tests and multivariate tests to determine the best combinations of emails for blasts and campaigns
Data for optimizing send times and improving open rates
How does AI do all this?
5 Ways Artificial Intelligence is Changing the Email Marketing Game (And How It Can Help You)
1. Run automated multivariate tests to find out what makes your email list tick
Figuring out what your audience wants is one of the most important parts of email marketing.
With multivariate tests, you can go beyond basic A/B testing by testing a bunch of elements at once.
Let's say you're ready to launch a new product feature, and you want to get your community excited about it.
You could experiment with a single subject line or offer, but multivariate testing gives you the ability to analyze several combinations at once. Here's an example of a multivariate test with two subject lines and two feature offers:
Email 1 (Subject 1) + (Offer 1)
Email 2 (Subject 2) + (Offer 1)
Email 3 (Subject 1) + (Offer 2)
Email 4 (Subject 2) + (Offer 2)​​
But multivariate testing doesn't end with subject lines and feature offers. An AI-supported email marketing tool like Sendlane gives you the power to create multivariate testing campaigns and then put it on autopilot.
Just follow these three simple steps:
Components: Choose the elements you want to test. These can include subject lines, offers, preheaders, and email content.
Audience: How big will your test be? Set the percentage of contacts you want to send test emails to and how long to run the experiment.
Winners: Which components worked the best? Sendlane's functionality will automatically send the top-performing email to the rest of your selected audience.
Finally, the best part about a multivariate testing tool is that all of this happens automatically. The tool does the work, and you get rewarded with higher open rates, more clicks, and an engaged audience.
2. Create Subject Lines that Hook Your Audience
Do emails ever hit your inbox that just… speak to you?
Speaking the same language as your customers is crucial. And because subject lines are the first thing they see, perfecting them can mean the difference between a campaign that wins and an email that goes straight to the trash.
AI uses NLP (Natural Language Processing) tools to help with subject lines that make customers feel like you really get them. NLP analyzes your customers' language and helps you add it to your own subject lines.
How does this work in practice, you ask? Here's an example.
Online retailer Dixons Carphone wanted to get more from its email marketing campaigns, so it tried the AI-based tool Phrasee. Phrasee blends NLP with other algorithms to study customer language and make subject line suggestions.
Currys PC World noticed the difference right away. Their open rates increased by 10% and click-through rates went up 25% after implementing Phrasee's recommendations.
And these efforts paid off further when they launched the 'Black Tag Event' campaign, their biggest event of the year, and AI helped push sales through the roof.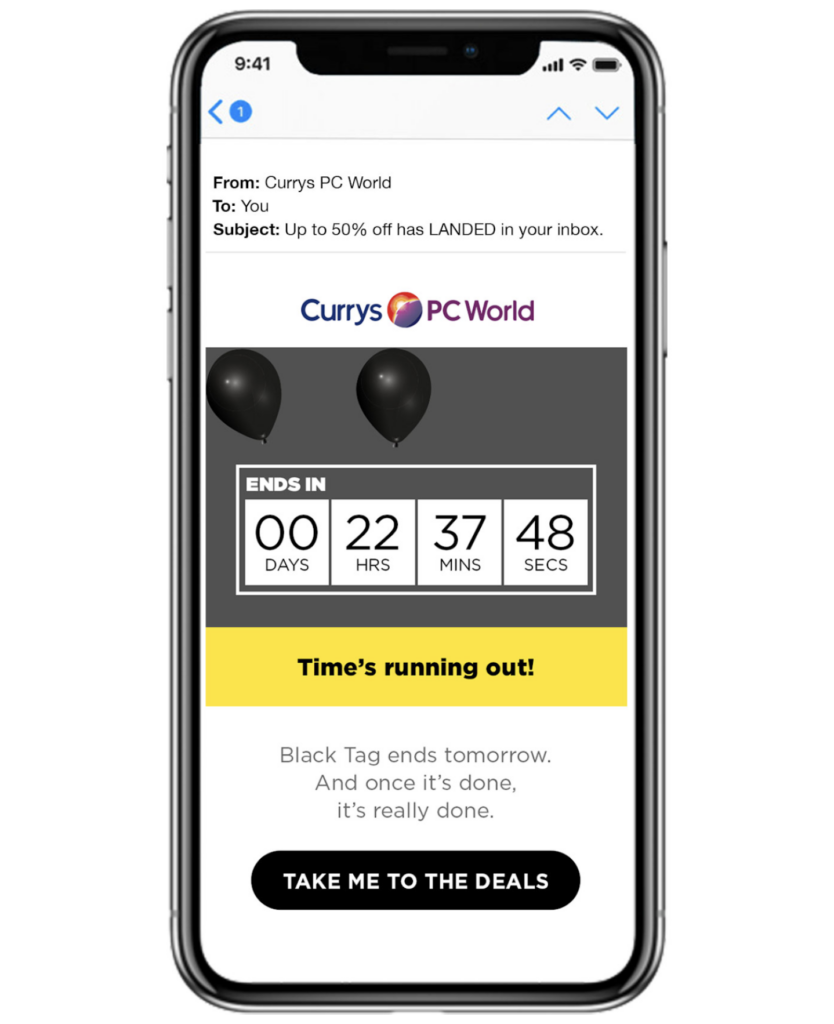 The new and improved subject lines increase open rates by 42%, and the campaign's revenue increased by more than 100%!
3. Build Targeted Campaigns That Predict What Your Customers Want to Read and Buy
Remember blast emails? It's okay if you don't, they went out of style a long time ago.
These days, we expect personalization from brand emails, not standardization.
AI can help with personalization by targeting people according to the products they might like.
Think about your own Amazon recommendations. They're a little too accurate when they guess what you might want to buy.
That's AI at work. With tools like predictive analysis, brands like Amazon target customers with products that are likely to turn into a sale.
Today, artificial intelligence in email marketing puts a lot of the same tools in your toolbox. For example, Sendlane has a tracking pixel that you can use to segment your email subscribers based on behavior.
Let's say a customer browses your site and looks at one of your popular hoodies but leaves without buying anything.
The tracking pixel knows which products the customer looked at and can retarget them with specific recommendations in a browser abandonment funnel to win them back.
Does this sound like a lot of work? It's not. With AI in place, all of these processes happen automatically.
Here's what that looks like: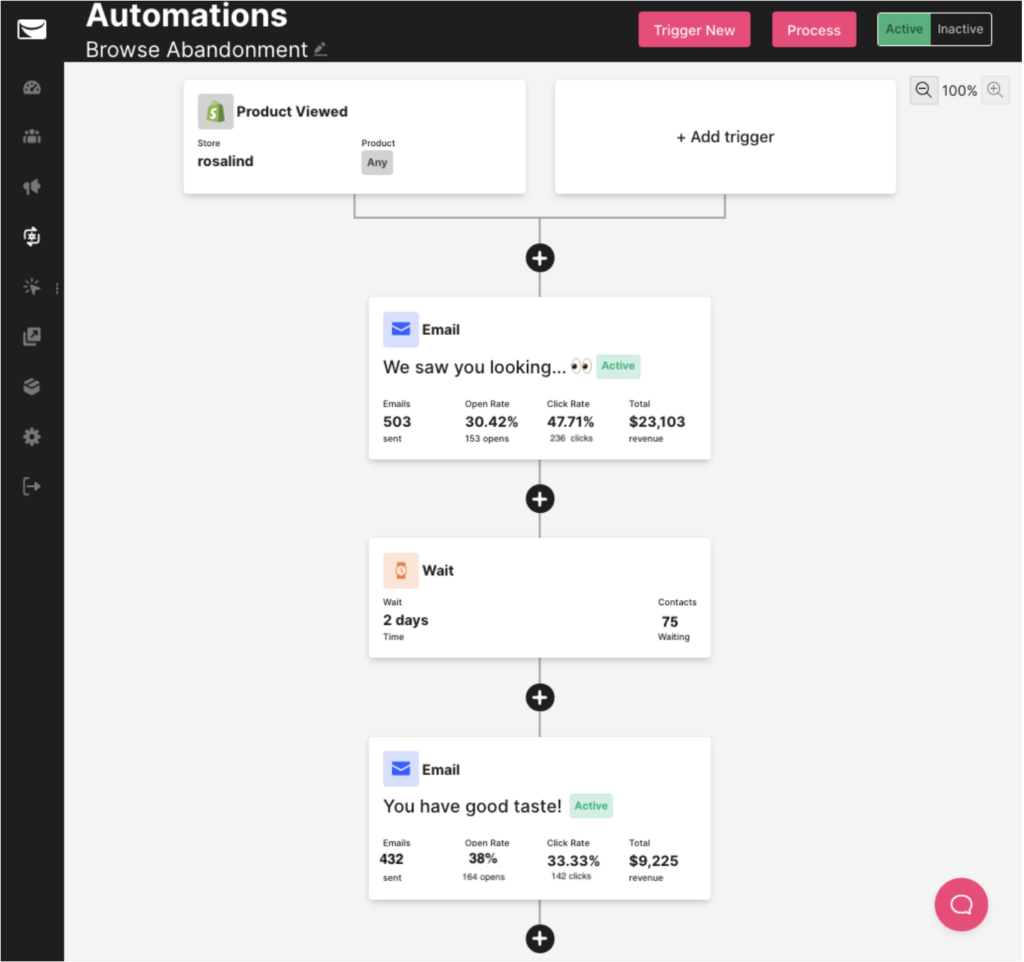 Every customer who shops⁠ but doesn't buy gets this personalized email sequence, usually over the course of a few days, to entice them back to make that purchase. You can also incorporate scarcity copy ("Only 5 left in stock!") or a discount as an added incentive.
4. Use Artificial Intelligence in Email Marketing to Send Your Emails at the Perfect Time
Ever get an interesting email just as you sit down with your morning coffee? Or on your commute home from the office?
This isn't an accident.
Those brands are using AI to determine when their email subscribers are most active.
And if you use machine learning open predictability in your campaigns too, you can put messages in people's inboxes at the perfect time.
It's more than likely that your list has subscribers who check their emails at different times anyway.
One customer might like to read his emails at breakfast at 7 AM in New York, and another might prefer catching up on messages during her 2 PM lunch break in Los Angeles. That's a ten-hour time difference!
Again, with machine learning open predictability, the emails you send will hit those inboxes when each user is most likely to be active. So if you are having a Black Friday sale and want to send out a reminder to your list, customer one should receive it just before breakfast, and customer two should get it during her lunch break.
Note: The recent iOS 15 updates have led to changes in how machine learning open predictability works. Read more here.
5. Learn About Your Customers Based on Behavior
One of AI's most useful features for email marketers is how much it can tell us about our customers.
In addition to tracking what they're doing, AI figures out where prospects spend most of their time, which products they're actually interested in, and what they're most likely to buy.
Marketers with that kind of information can leverage it to develop a more effective customer journey and better sales funnels.
Sendlane's AI tracking tool, Beacon, gathers this information via three types of tracking:
General: Visitor website behavior
Events: Specific URL or web page views
Conversion Rules: Purchases or spend amounts connected to specific URLs
All of this data informs each of your individual emails so that they're highly personalized to your customer's interests.
Let's say that one of your loyal customers visits your eComm storefront. The product they regularly buy is out of stock, so they leave without buying anything.
Without AI, that's the end of the story. With AI, however, the whole event has been tracked. And because you've set up an opt-in form for shoppers to get notified when products are back in stock, your AI can send personalized emails to let shoppers know that what they want is available.
Check out how this email from Athletic Brewing Co. did just that:

Plus, you can use this data to set up custom audiences and retarget shoppers on social media!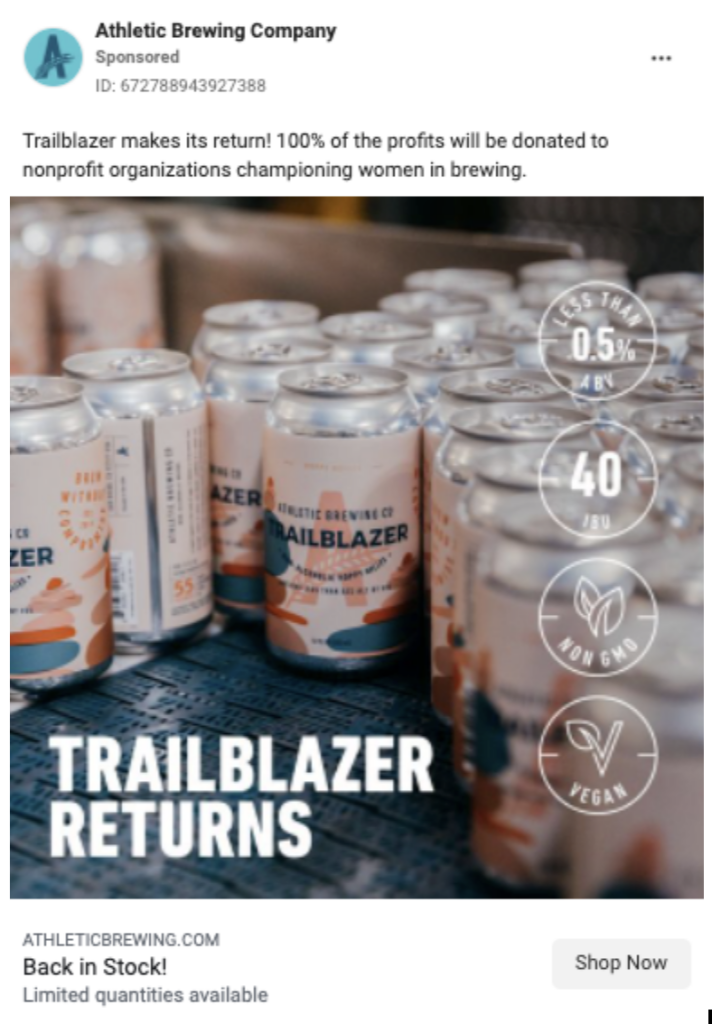 All it took was a couple of clicks and the sale was in the bag.
Ready to use artificial intelligence in email marketing and take your eCommerce brand to the next level? Try Sendlane Beacon now with a free 14-day trial!