Can Digital Marketing Have a Positive Impact on Climate Change?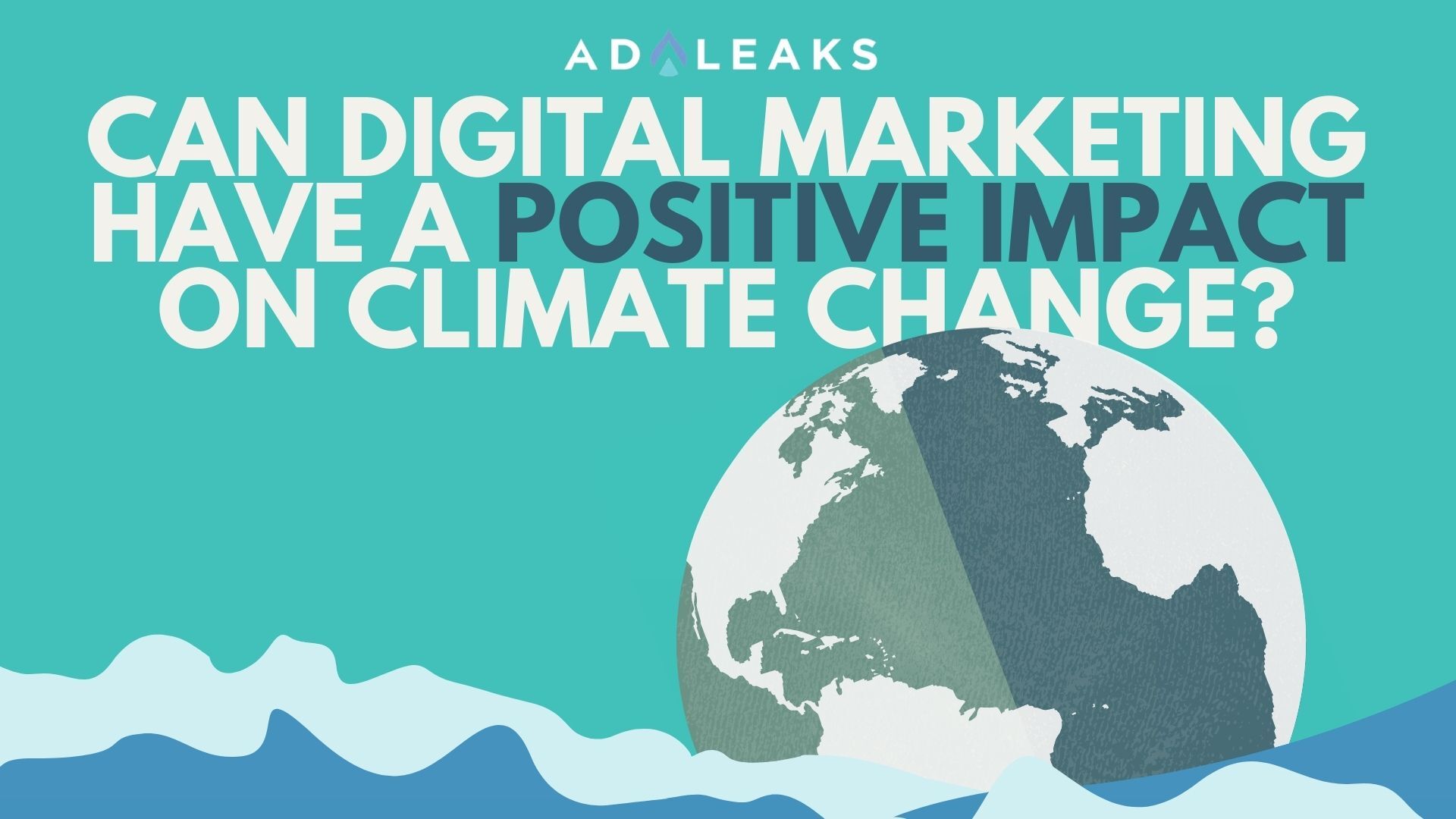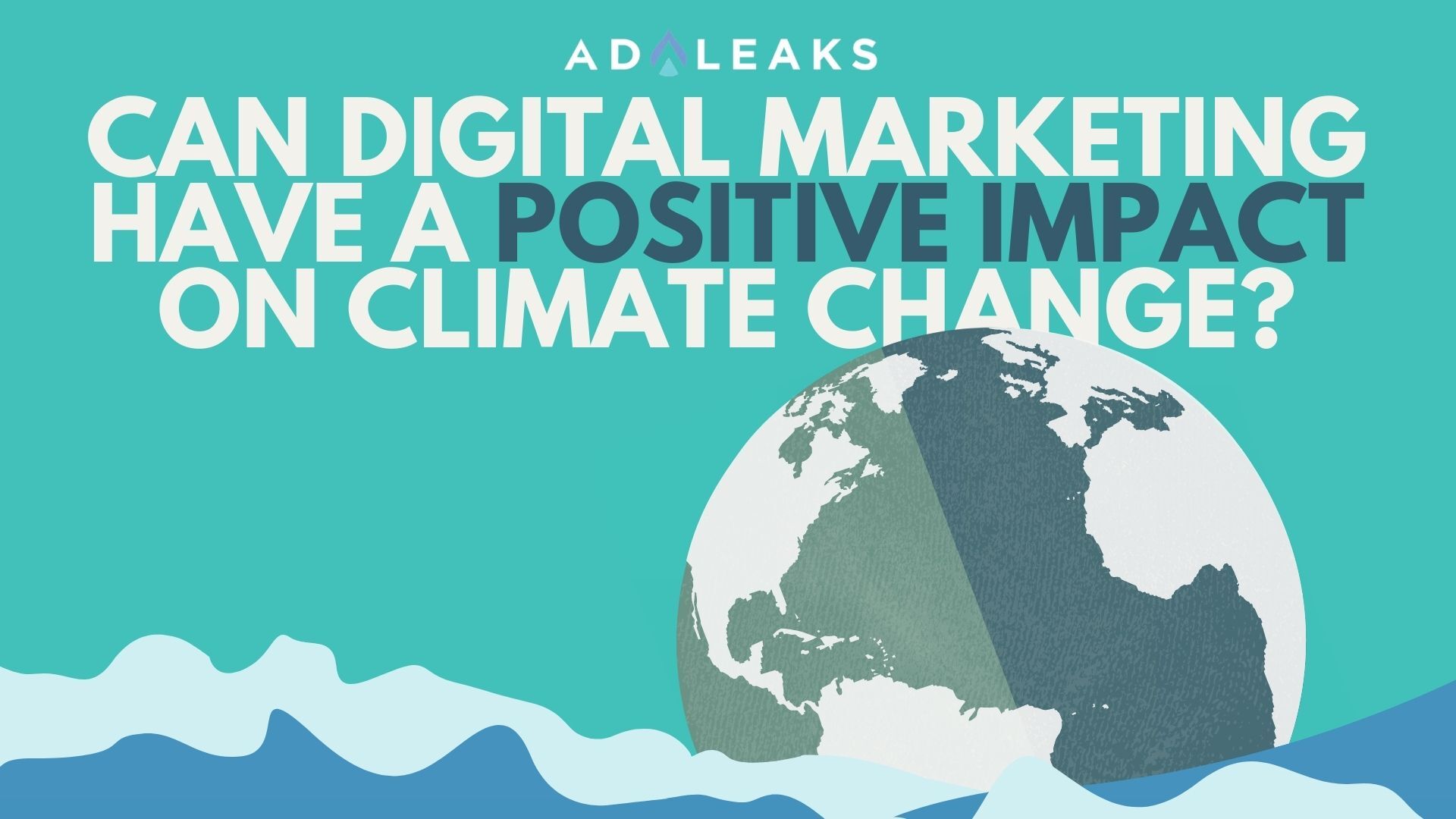 The recent COP26 climate change conference has been trending and making international news. It's been so front and center it's been almost impossible to miss it.
From the British monarchy to David Attenborough, Barack Obama, and Jeff Bezos, more than one hundred world leaders and a plethora of other prominent characters were in attendance. 
While this post isn't the place for a climate change debate, we will take a look at the effects of newly-adopted international policies, as these changes will be felt in the digital marketing and eCommerce world. We'll also examine how digital marketers can leverage the coming changes positively.
What Are Tech Companies Doing About Climate Change?
Facebook has achieved net-zero emissions in its global operations and plans to reach net-zero emissions for its value chain (the range of resources it uses) by 2030. It's also using 100% renewable energy. 
Further, Meta has started up a program for business owners that use its apps to reduce carbon and use more sustainable practices, although it's in its infancy.
Apple has announced 10 new environmental projects, and almost 200 of its suppliers will switch to renewable energy. Plus by 2030 all devices sold will have a net-zero climate impact.
Google is going for net-zero emissions by 2030 across global operations and its value chain.
Finally, Amazon has invested $2 billion in a fund for certain low-carbon startups. Interestingly, one includes an order-specific size shipping box manufacturer.
What Can Advertisers Do?
The fact that consumers are interested in sustainability, the climate, and the welfare of the planet is not a fad. And just as importantly, advertisers can work in line with consumers' interests and values. But how?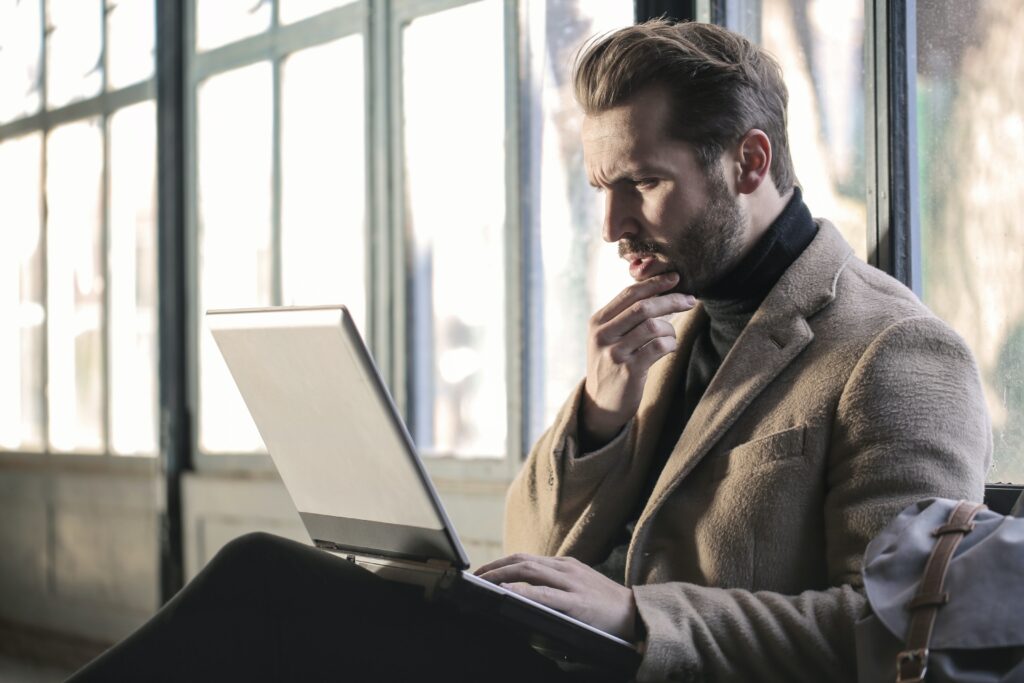 First, keep your consumers informed of some key information that will benefit them, you and, the planet.
For example, there was no end to the conversation about iOS14 and the various dramas it created. The change to protect privacy, however, may have also impacted the earth.
Brands bidding for the attention of consumers via ads use a lot of the internet's energy. But as ads became less targeted and consumers started to see more ads that were of little or no value to them, that increased energy output was less efficient. 
If consumers understood that ads make many services free to them and that targeted ads lower emissions as part of the internet ecosystem, they might be more likely to opt into targeting.
Also, advertisers and brands can offer green incentives that offset their emissions and energy use. Brands can plant trees based on sales, for example, or other variables that make them more planet-friendly.
Further, that image can have a positive impact on sales. Some agencies have even gone greener in order to attract certain brands, as these brands can show consumers that they are all-in on sustainable practices.
Also, some brands can incorporate sustainability and green energy into their ads. The internet is one of the main drivers of climate awareness, so much so that even Greenpeace isn't anti-data centers — they just want them to be powered by cleaner energy.
Final Thoughts on Digital Marketing and Climate Change
Credos, an advertising industry think tank based in the UK, found that 'the environment' is rated the second-highest issue that consumers want the advertising industry to tackle, after 'mental health'. 
So whether international policies, clients, or consumers push it, there will be greater pressure on all industries to go greener. Getting there ahead of the game may impact your bottom line and build brand loyalty.
For more exclusive digital marketing tips and secrets, click here to join AdLeaks now!