How To Increase ROAS By Optimizing Your Ads with First Click Marketing Attribution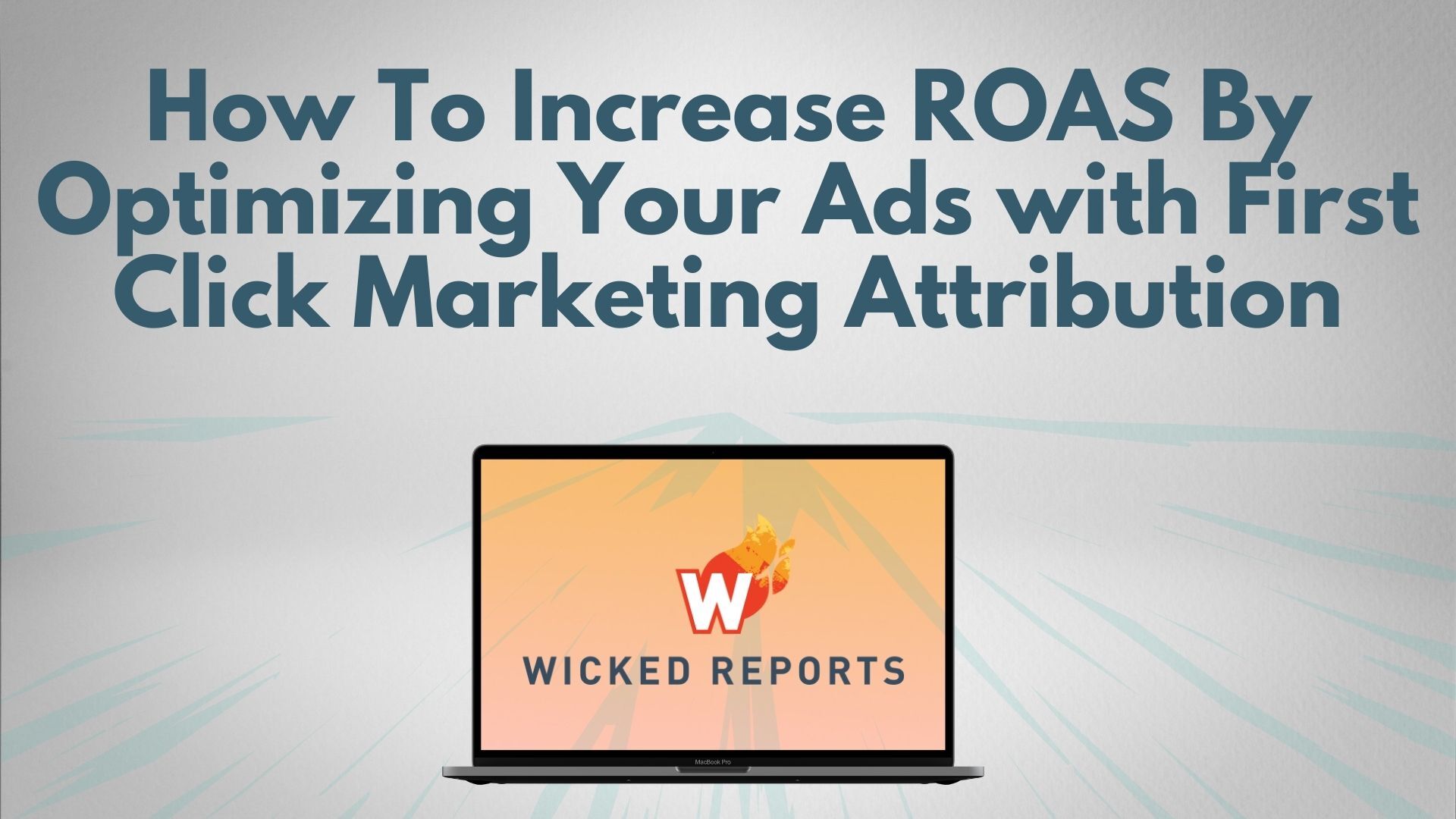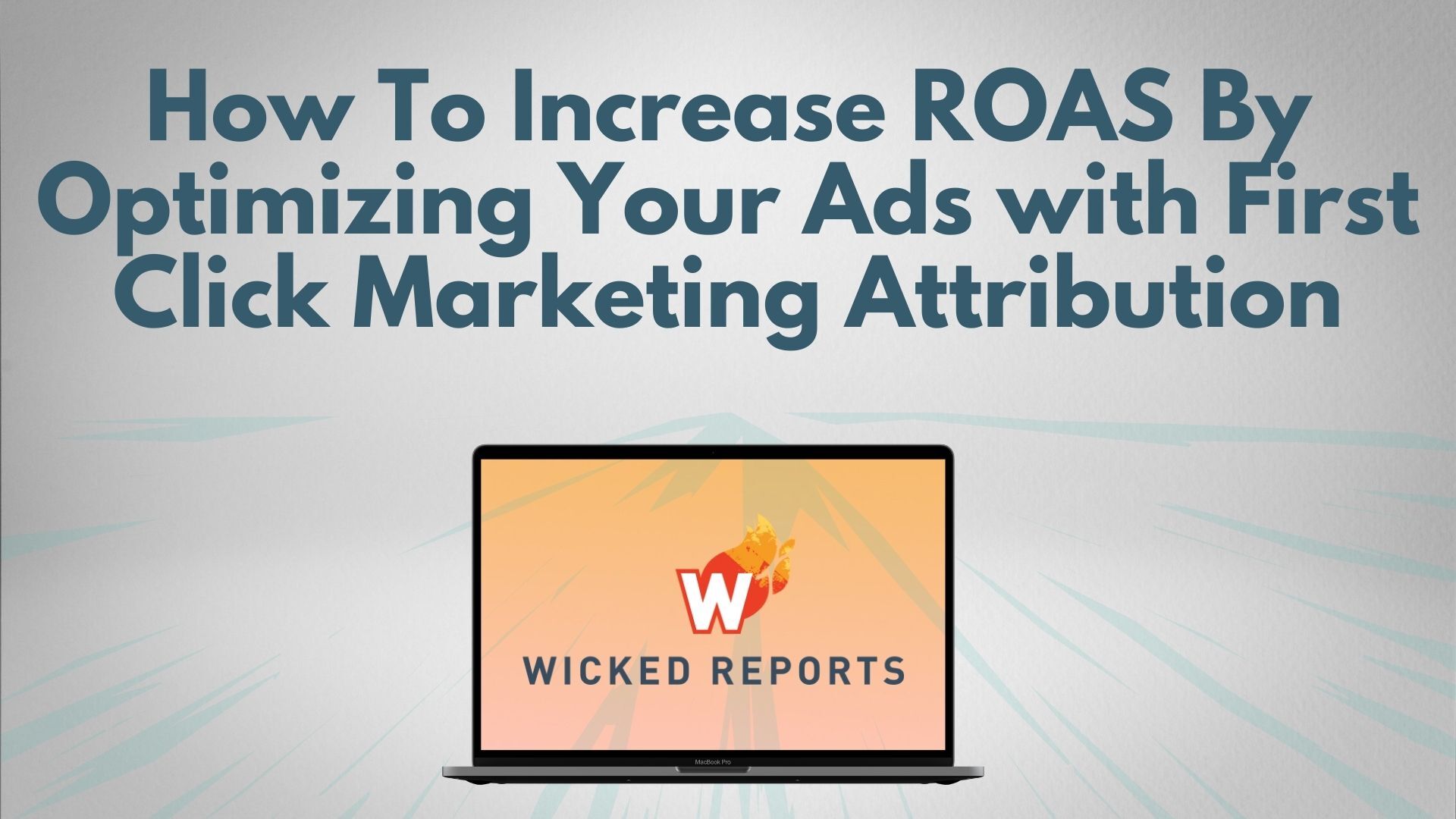 Marketing attribution is essential to any business that wants to know if its marketing efforts are actually bringing in revenue.
If you want to know where your customers are coming from, and what content is effective, then you need to have accurate attribution data to make critical marketing decisions with.
Marketing attribution models look at interactions like clicks, opt-ins, or purchases, and then attribute them to the content the user interacted with.
Marketers often find that if they add together the attributed sales and revenue from each ad channel, it adds up to much more (or less) revenue than their actual sales and revenue.
That's a real problem. Without accurate data, it is impossible to cobble together an accurate picture of your ad performance.
There is no way to tell which sales Facebook or Google took credit for that were actually a sale from the other channel. They just don't share data that granular that would allow you to identify different customers.
Choosing a Marketing Attribution Model
It's a rare unicorn that clicks on the first ad they see for your brand and buys right away. Most prospective customers are going to interact with your brand a few times through ads, emails, or organic content before you make a sale.
That's why there are a number of attribution models that allow you to look at each step of your marketing funnel to optimize your ROI:
Full Impact
First Click
New Lead
Last Click
Reengaged Lead
Linear
For a PPC agency or business using paid advertising, the First Click Attribution model is very important for knowing if content at the top of your funnel and cold traffic ads are leading to customer LTV.
This model gives all of the credit for an interaction on the content the user first interacted with, which is often an ad.
Once you are aware of what content is bringing in actual sales, it's much easier to take action. You can immediately turn off content that is not performing well, and put that budget towards higher ROAS campaigns. This eliminates a lot of wasted ad spend.
Drawbacks of Channel-Based Marketing Attribution
Marketing attribution models are now available from some of the major ad platforms. They have some limitations, however, that include:
Short attribution windows. Short attribution windows limit your ability to look back and accurately see what the first content a customer interacted with, or what made the final sale.
Limited Data from Opt-Out Users. Ad platforms are limited by privacy restrictions for iOS users. If they opt-out of advertising tracking, you won't be able to see this data. You can get around this by using a 1st party, privacy-compliant attribution software.
No Cross-Channel Attribution. Ad platforms do not share data with each other. For example, Google and Facebook will both try to take credit for the same sale if the customer interacts with ads on both platforms. You'll only see accurate and unbiased attribution across channels with third-party attribution software.
No Customer Lifetime Value (LTV). Ad platforms do not track customer lifetime value. This can be a real problem for businesses that depend on repeat or subscription customers. Only tracking sales and not LTV prevents you from optimizing your advertising based on high value customers, which reduces ROAS.
You can avoid a lot of these pitfalls by using unbiased third-party attribution software like Wicked Reports. 
Accurate data
Longer (or unlimited) attribution windows
Cross-channel attribution
Privacy-compliant first-party tracking
Optimize for high-paying, repeat customers
| | | | |
| --- | --- | --- | --- |
| | Google Ads | Facebook Advertising | Wicked Reports |
| Offers a First-Click Attribution Tool | Yes* | Yes | Yes |
| Includes Data from iOS14 Opt-Out Users | Yes | No | Yes (privacy compliant!) |
| Won't Take Credit For Another Channel's Sale | No | No | Yes |
| Cross-Platform Attribution For More Accuracy | No | No | Yes |
| Tracks Customer Lifetime Value (LTV) | No | No | Yes |
| Attribution Window | Max 90 Days | Max 7 Days | Infinite |
*Google does not currently offer First-Click Attribution for YouTube or Google Display Market Ads.
Benefits of First-Click Marketing Attribution with a Third-Party Provider
Paid advertisers especially benefit from accurate attribution. This makes it easier to justify your marketing efforts or inform clients about your value.
Using the First Click Attribution model to credit sales to a customer's very first interaction with your brand is powerful. Many Wicked Reports clients double their ROI within the first 90 days.
Choosing an independent partner to track your ad platforms' performance, rather than relying on the platforms to report on themselves, takes the fox out of the henhouse.
You'll know where sales are actually coming from and you'll have confidence in that knowledge. The information you are basing decisions on will be reliable and present the full picture.
If you are ready to start using accurate attribution data for your PPC campaigns, book a demo with Wicked Reports today.