Viral Videos Are Dead. Build Social Video Funnels Instead.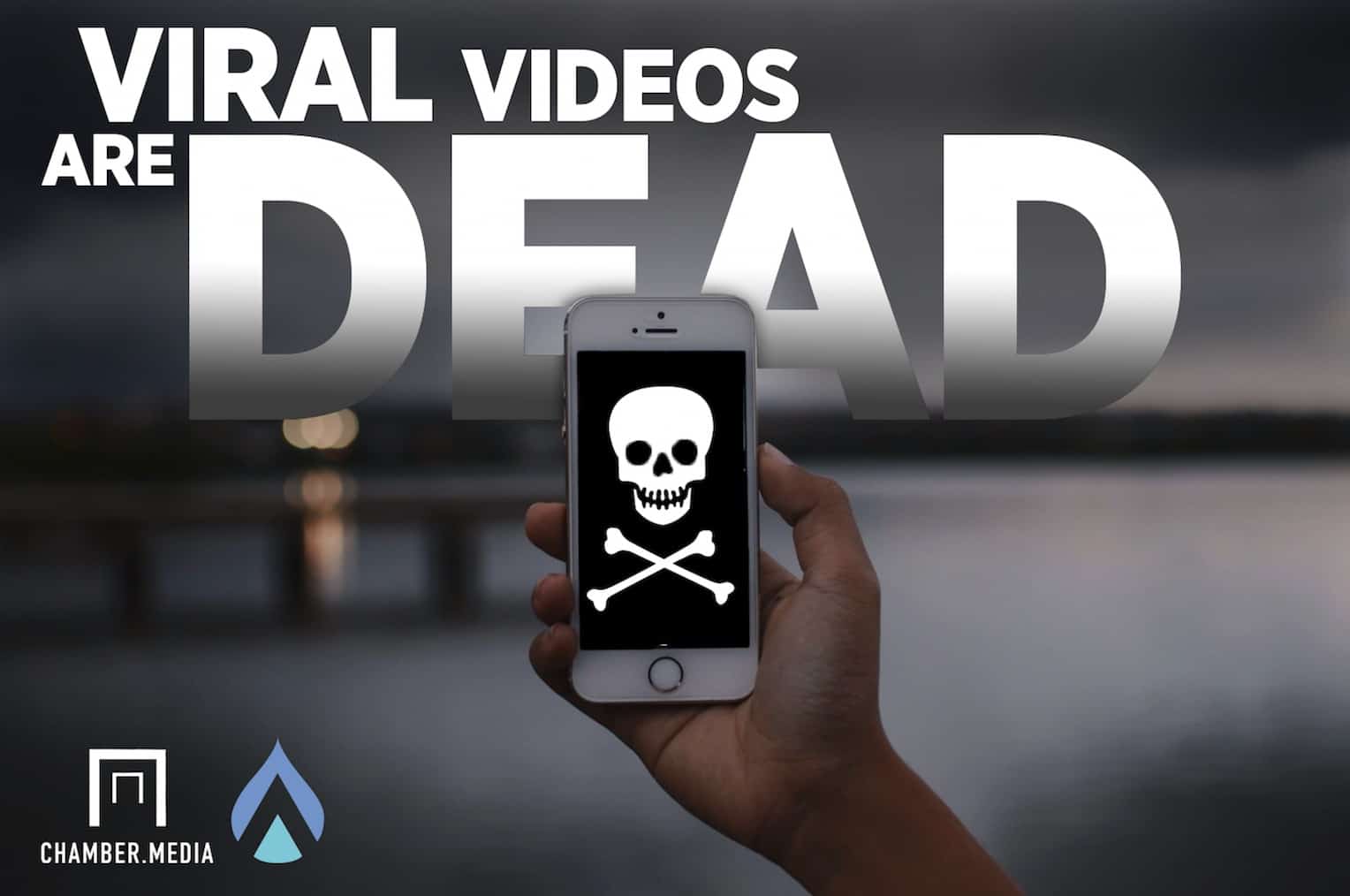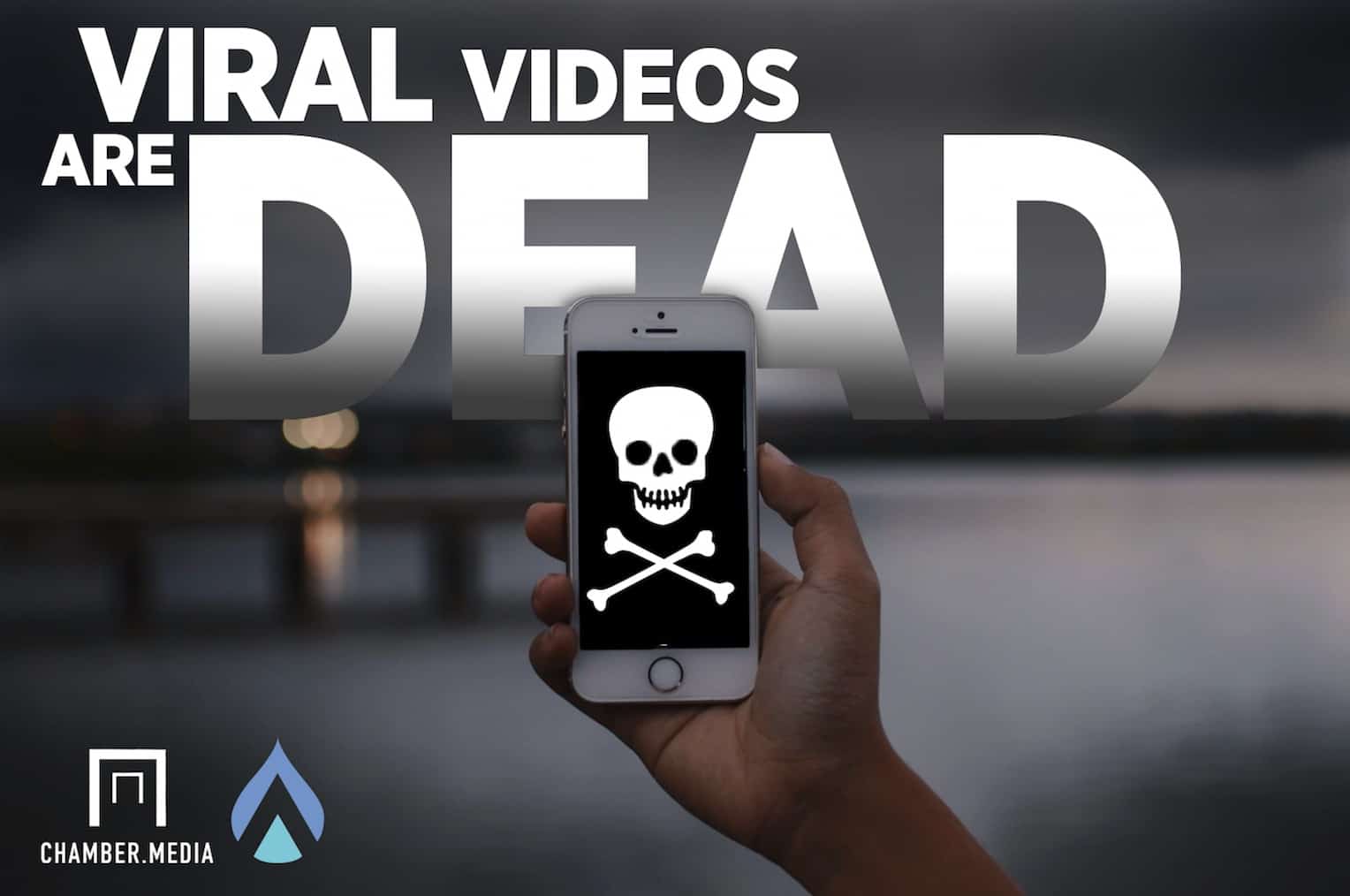 Viral videos are a thing of the past.
So says Travis Chambers, who led distribution and content strategy for the viral Turkish Airlines ad featuring Lionel Messi and the late Kobe Bryant that was named YouTube's "Ad of the Decade" in 2015.
But why did viral videos vanish so quickly? And how can companies use video to cut through the clutter and reach new clients today?
Paid Placement Has Replaced Viral Viability
Today, the big search and social platforms like Google and Facebook are comparable to TV and radio in the 20th century. Your content, including ads and videos, simply won't be seen if you aren't paying for placements.
As Chambers explained to Hootsuite, this means that "going viral" is no longer a predictable way to reach an audience or earn revenue.
With that in mind, Travis's agency, Chamber Media, developed a sustainable formula for more effective marketing and scalable growth through social video funnels.
What Are Social Video Funnels?
Social video funnels are sequential video ads designed for targeted audience segments at each stage of the buying process. Unlike viral ads, which rely on broad appeal, each of these videos is rooted in detail and serves a specific purpose.
Instead of just one social video that you repurpose across platforms, social video funnels require multiple videos on a variety of topics for users to see via remarketing. When these ads perform well, social video funnels can drive up your branded searches, increase website orders, and more -- which we'll detail later.
For now, we'll just say that this approach has generated more than $100 million in sales for Chamber Media's clients, and that that wasn't an accident.
But first, let's talk about how to create social video funnels in the first place.
How To Build Social Video Funnels
As we mentioned above, social video funnels are similar to how marketing or website funnels. You'll need a mix of top, middle, and low-funnel content that can be segmented to different audiences via remarketing.
These videos can -- and should -- be comprehensive. Topics can range from product explanations to FAQs, financing options, personal messages from on-camera talent, video thank-you notes, and much more. With a well-conceived schedule, you can shoot multiple videos in one session to use in marketing materials throughout the campaign.
Developing a complete buying funnel for social video will require more ad content than most companies think of as "normal." For example, one Chamber Media campaign used more than 50 videos to support a large ad spend at every stage of the funnel.
4 Tips For Your Social Video Funnels
Going all-in on this approach also requires a thorough understanding of how to use video ads. Even more important, you'll need to know how you can tweak those rules to your advantage.
1. Know The Rules (So You Can Break Them)
Social "gurus" and conventional wisdom state that you should pitch with long-form videos and create short videos for retargeting audiences.
But that's based in a lack of understanding of how brand awareness and direct response marketing, which is designed to compel a prospect to take a specific action, can work together.
Typically, marketers who focus on the creative or brand side don't believe in selling on social, because it's hard to tie social media activity to ROI. At the other end of the spectrum are small businesses that sell aggressively regardless of platform. These companies struggle to get traction in social feeds, however, as their direct response techniques don't appeal to users.
In contrast, videos that address specific points and concerns throughout the buying process can provide an engaging middle ground. Research shows that not only are users who watch videos more likely to convert, but a whopping 87% of survey respondents also said that they want more videos from brands they like.
Ignoring other best practices can also generate unexpected success. For example, the majority of video ads on social are short. Most are as brief as 15 seconds and max out at one minute.
Some of the best-performing videos for Chamber Media, however, have been as long as three minutes.
Quality writing and creative content are part of the draw, of course, but for social video funnels to be effective, your videos can go longer to provide valuable information.
2. Partner With Influencers To Expand Your Social Video Funnels
As we mentioned in a recent post, Facebook prioritizes branded content below organic posts from family and friends in the News Feed. Adding influencers into your content and distribution strategy can help your social video funnels gain traction.
Collaborating with influencers can include putting them in your ads, paying for reposts, and other creative solutions. Influencers can provide access to an established organic audience and more engagement than branded Facebook posts. This can also help spread your content and amplify your reach without running afoul of the algorithm.
3. Look Across Channels For True ROI
Social media is the heart of digital marketing. But only measuring the impact of social ads via specific channels, such as how many orders were generated by a UTM code, misses the bigger story.
To see the true impact, you need to look beyond social networks as isolated channels. A holistic big-picture view will reveal more about the ad's performance in terms of brand awareness and conversions.
To see this picture, however, you'll need to analyze the impact of your social video funnels on Amazon sales, retail sales, website orders, YouTube traffic, branded search lifts and more.
4. Give Value. Over and Over and Over Again.
As advertisers, sometimes it's easy to forget this simple fact -- most people don't want to watch ads.
Many people, however, will put that distaste aside if you provide quality writing and amazing content. Give users a reason to watch by sharing compelling, useful, professional-quality videos at every stage of your funnel.
Don't think of the annoying, low-quality ads that flood Facebook and YouTube as your competition. You shouldn't even be playing the same game that they are.
Next Steps For Social Video Funnels
Creating a social video funnel campaign doesn't happen overnight. You'll need a strategy, a healthy budget for production and ad spend, and an understanding of your leads' needs at the different stages of the buying process.
But if your brand makes it to the other side with really funny, really engaging ads, then you'll get rewarded -- with views and engagement by the algorithm, and follows and purchases by the people. Y'know, the good place.
Good luck!